We were at a client's home in Nottingham Pennsylvania which is located in south west Chester County in South Eastern Pennsylvania. The client had a few yellow jacket nests around the property and one was located INSIDE a half used bag of top soil!
I noticed yellow jackets entering and exiting a bag of top soil under the deck of our client's home. After I donned my bee suit, I proceeded to treat the opening of the bag. After we had treated the initial yellow jackets, I started digging into the top soil bag looking for the nest.
After digging a few inches into the loose top soil, I could not find the nest. Not wanting to make a mess of dirt under our client's deck, I moved the top soil bag into the lawn. Once I started digging deeper into the bag, I exposed the still very active yellow jacket nest. I treated and removed the yellow jacket nest and sealed the top soil bag back up. We didn't use any residual chemical into the bag or the nest because the client was eventually going to use the soil and we didn't want to contaminate the entire bag.
This was the first yellow jacket nest that I ever found and treated that was located inside of a top soil bag. Imagine grabbing that bag of top soil to do some gardening and not realize there was a nest in there!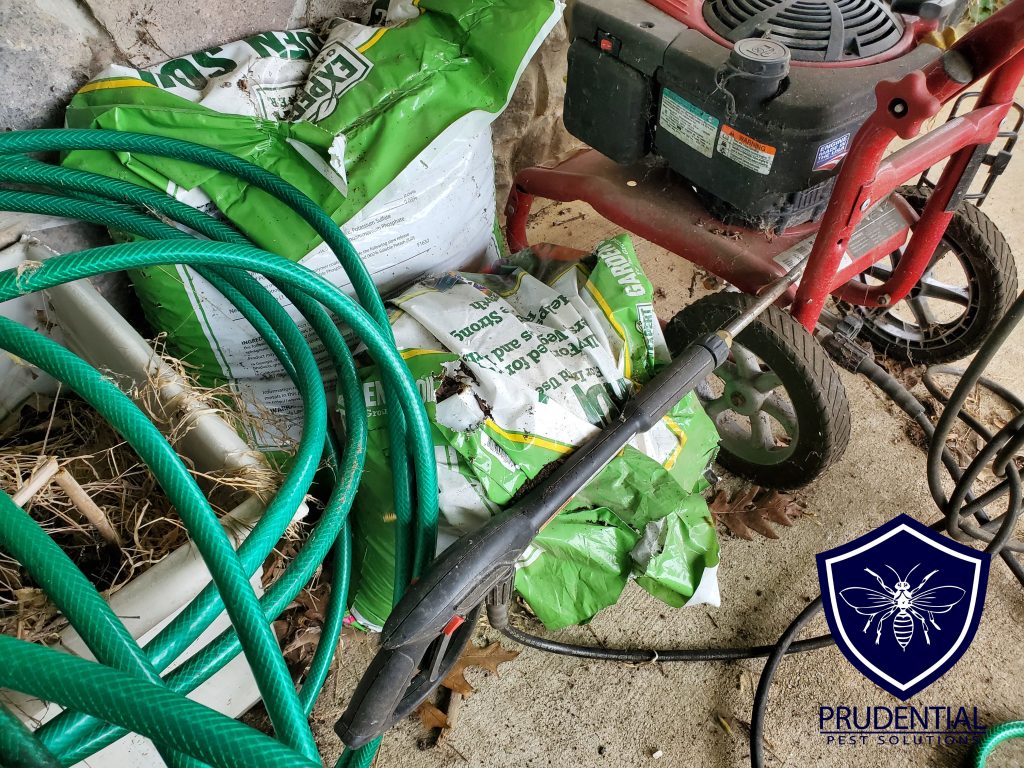 Prudential Pest Solutions are EXPERTS at treating and removing yellow jackets, hornets, wasp, and bee nests. We have the experience, equipment, chemical, and grit to resolve ANY pest issue you have.
As a family and veteran owned and operated pest control and exterminating company, we always strive to provide affordable, effective, and professional services.
If you have a bee, wasp, hornet, or yellow jacket issue and live in South Eastern and South Central Pennsylvania, give us a call or text us at (484) 401-4361.