This yellow jacket nest was above the ceiling in the master bedroom of a client in Birdsboro Pennsylvania. This particular job was really cool because the client and I went to high school together. We hadn't seen each other since high school but he saw our other yellow jacket removal videos and decided to give us a call.
The yellow jackets were entering the home through a gap where the soffit meets the exterior of the home. Once inside the ceiling void, they built their nest between the drywall and the batted insulation. This resulted in a small soft area in the ceiling which prompted the homeowner to call us.
After I suited up in my protective bee suit and prepped the floor, I began the treatment process. I used my favorite yellow jacket chemical, PT PI, and injected it into the small hole in the drywall created by the yellow jackets. I then began to open up the drywall ceiling to allow more access to the nest.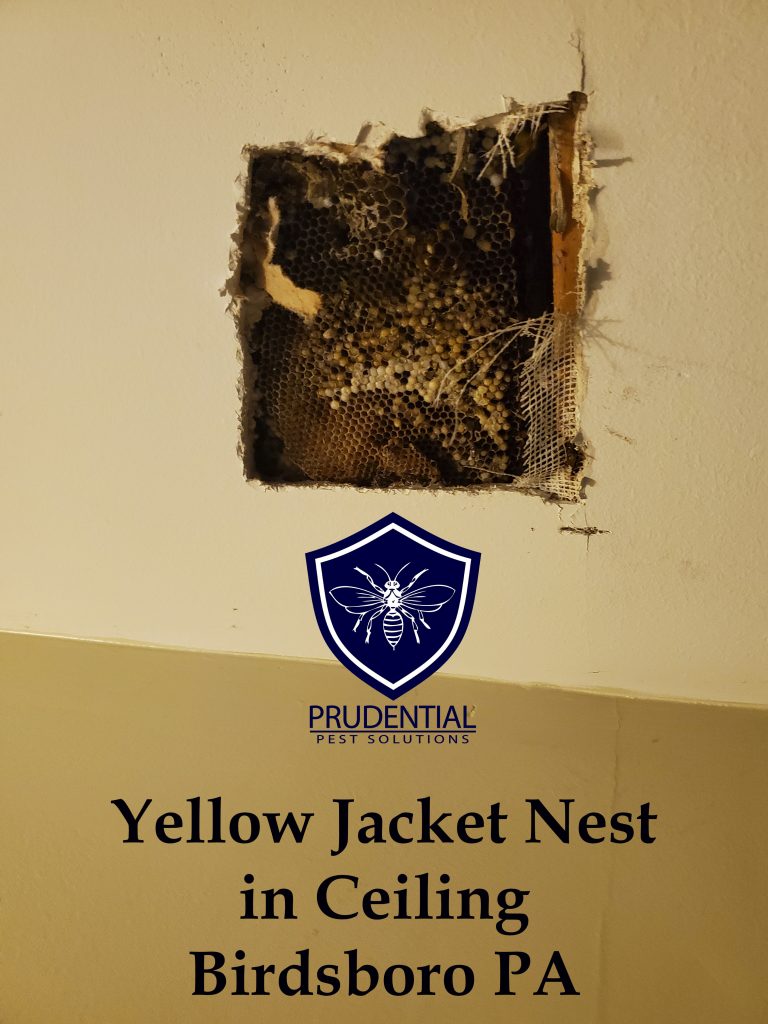 Once the nest is exposed, I continue to inject the nest area with PT PI until I no longer hear any yellow jacket activity. Then it is time to gently remove the nest and nesting material. It's important to ensure that ALL of the nest is removed to prevent re-infestation. After the nest is completely removed, I apply an insecticidal dust called Tempo Dust into the ceiling void. This will kill off any stragglers that make their way back into the area.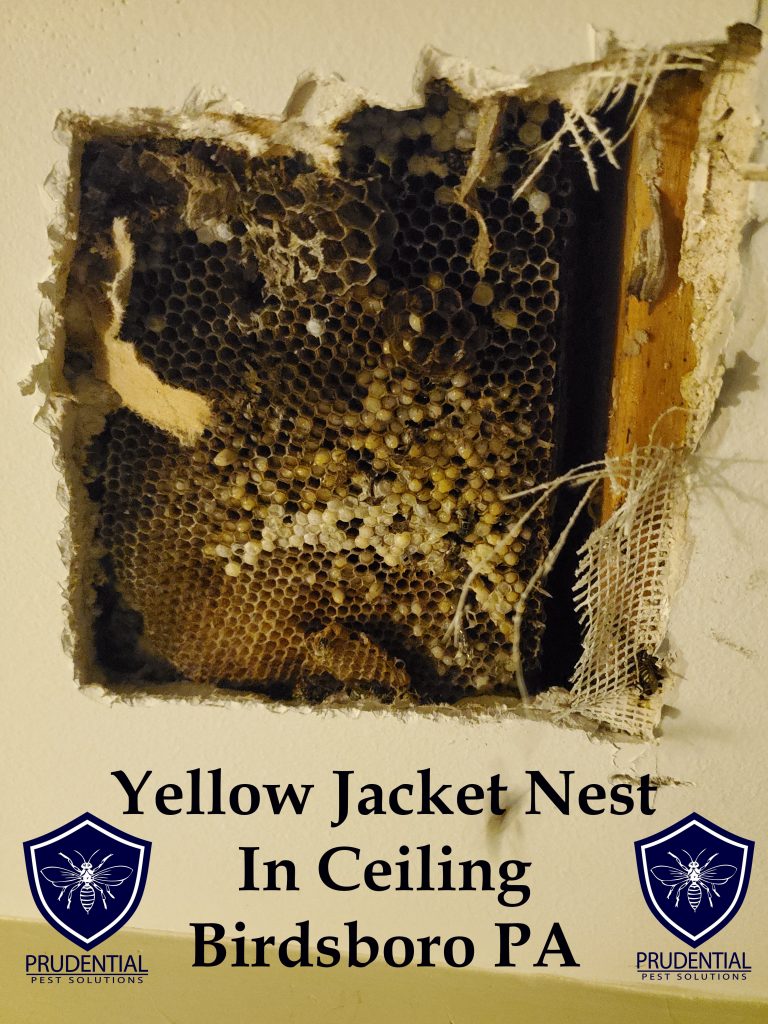 After the nest has been treated and removed, I taped up the opening to prevent any other pests from entering the bedroom. Once all of the fun is completed, the real work begins. Cleaning up the area and ensuring that all of the dead yellow jackets, nest, and drywall is removed is critical to providing a great client experience. When we are completed with a job, the only thing the homeowner has to do is get the drywall patched up.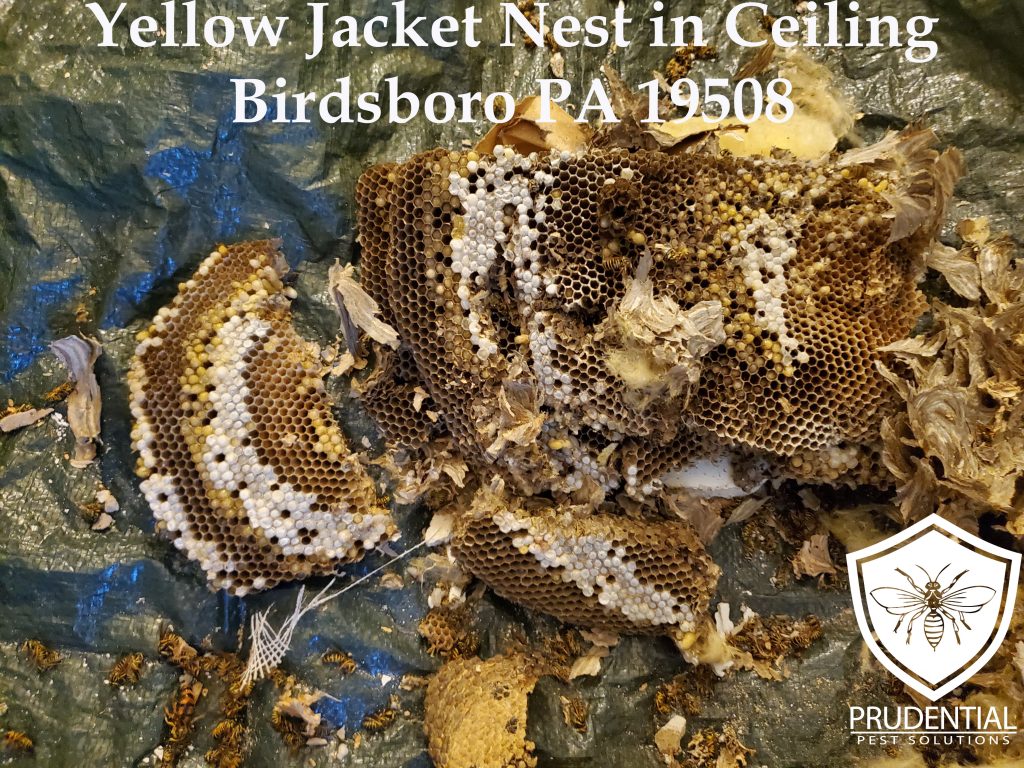 This job was a success both professionally and personally. We were able to help a client make their home pest and yellow jacket free and catch up on old times. It's always great when we have a personal connection to our clients!
Prudential Pest Solutions is a full service, Veteran and Family owned and operated pest control and exterminating company.
We service ALL of South Eastern and South Central Pennsylvania including Berks County, Chester County, Delaware County, Montgomery County, Lancaster County, and many more!
As a Marine Corps Veteran with a degree in Biology from Penn State, I promise you haven't met an exterminator like me before!
We are experts at treating, removing, and preventing yellow jackets, hornets, bee, and wasps nests. Give us a call or text us at (484) 401-4361 to speak with the experts!