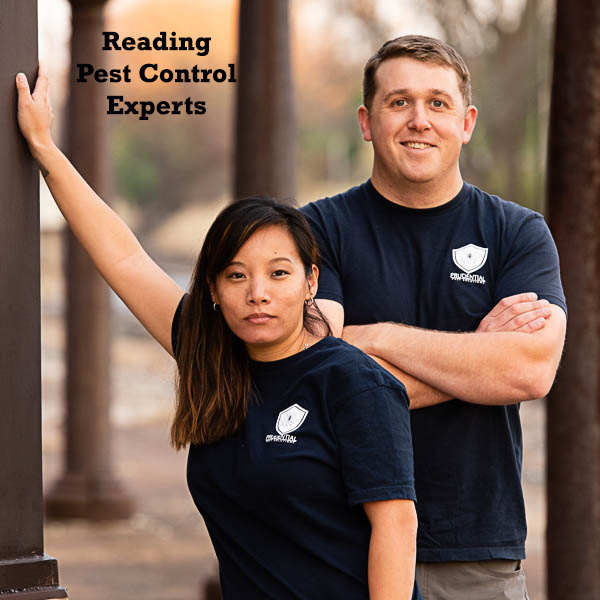 Prudential Pest Solutions are the best exterminators in Berks County and Reading PA. Our Reading Pest Exterminators Services are affordable, professional, and effective.
Reading PA Pest Control Services
We are fully licensed and insured to handle ANY pest issue you have.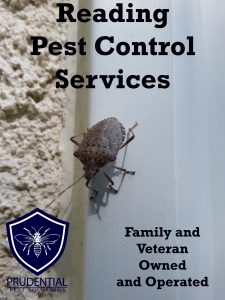 Some of the many pest control services we provide include: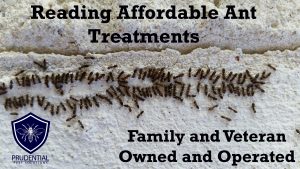 Termite Treatments Reading PA
Termites can and do cost homeowners millions of dollars every year in damage. We protect your home against these wood destroying pests.
Some of the many termite exterminator services we offer include: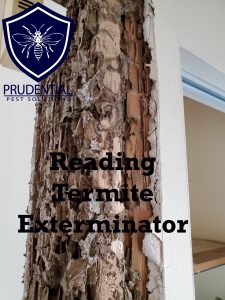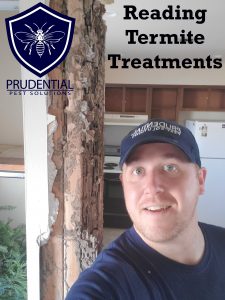 Other Wood Destroying Pests we Treat
In addition to termites, we are also experts in identifying, treating, and preventing other wood destroying pests including:
Reading Spotted Lanternfly Treatments
The spotted lanternfly is an invasive pest that was introduced into our county more than 5 years ago.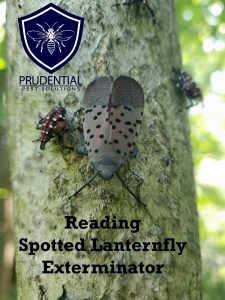 Since that time, we have become experts in treating and preventing this invasive pest from damaging your trees and property.
Some of the many spotted lanternfly control options we provide are:
In our experience, homeowners that have species of Maple, Willow, River Birch, and some sycamore trees are more likely to have spotted lanternfly infestations.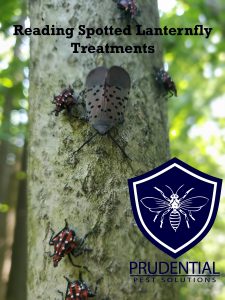 Reading Yellow Jacket Wasp Hornet Exterminators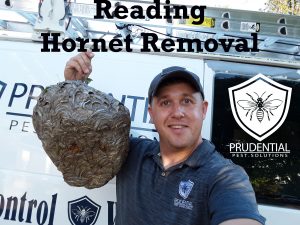 Yellow Jackets, wasps, and hornets are not very "friendly" pests. We are experts in safely treating and removing yellow jacket, wasp, and hornet nests from your property.
The 3 main type of wasp and hornet we treat are: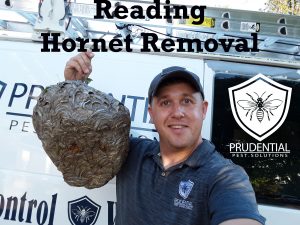 Reading Wildlife Removal Services
Prudential Pest Solutions are experts in humanely and effectively resolving ANY wildlife issue you have.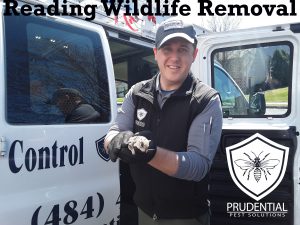 We provide trapping and removal, exclusion, and prevention services for the following wildlife species:
Raccoons
Bats
Squirrels
Skunks
Birds
Groundhogs
Snakes
Chipmunks
Flying Squirrels
Many More!
Reading Affordable Bed Bug Treatments
We know that having bed bugs can be a VERY stressful time for your family and your household.
Our effective and affordable bed bug treatments will get your home back to normal quickly!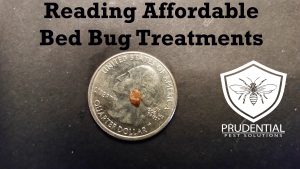 Who are Reading's Best Exterminators?
We are a family and veteran owned pest control company that is fully licensed and insured to resolve ANY pest issue you have.
As a Marine Corps Veteran with a Degree in Biology from Penn State, I promise you have not met an exterminator like me before!
Where do we service?
We service ALL of Berks County and Chester County. Some of the specific areas we service include:
Reading
Womelsdorf
Shillington
Sinking Spring
West Reading
Mohnton
Brecknock
Morgantown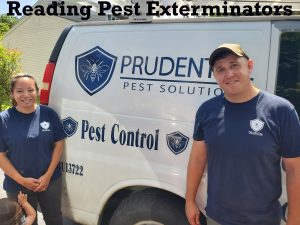 How can you contact us?
Give us a call or text us at (484) 401-4361 to speak with one of our pest experts.
Fill out a contact form and we will contact you!