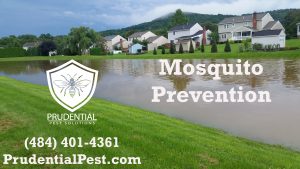 We provide affordable, professional, and effective mosquito treatments and prevention services.
Mosquitoes are more than just a nuisance, they can and do spread dangerous and deadly diseases.
Our mosquito treatments and prevention services can protect your family from these biting insects.
Mosquito Exterminators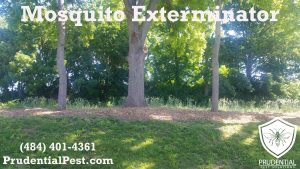 Prudential Pest Solutions does more than just spray for mosquito control. We evaluate your property to determine why you have a mosquito issue.
Many mosquito problems originate from breeding sites located on or near your property.
Standing water of any depth or size can provide adequate mosquito breeding locations. If these mosquito breeding areas are not eliminated or reduced, than no amount of spraying will resolve the mosquito problem.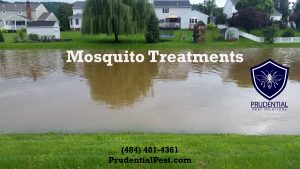 Mosquito Breeding Sites around the home
Any amount of standing water can provide a breeding site for mosquitoes.
Some of the common areas around a home where we find standing water includes:
Flower Pots
Gutters
Ponds
Drainage Areas
Rain Runoff Areas
Kids Toys
Kids Pools
Tires
Clutter
Affordable Mosquito Treatments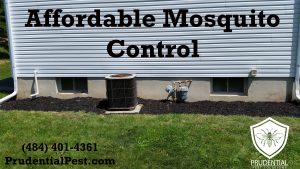 Prudential Pest Solutions has the equipment and product to SAFELY and EFFECTIVELY reduce the amount of mosquitoes on your property.
Our mosquito treatments are affordable, professional, and effective against many different stages of the mosquito life cycle.
When should you treat for mosquitoes?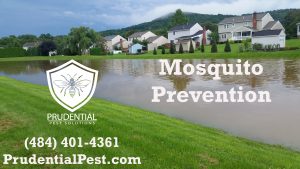 We offer a full range of mosquito treatment options. From one-time treatments, to monthly and bi-monthly treatments, we have a mosquito solution for you.
Some of our clients want us to treat before a big outdoor event like a Party, BBQ, or Wedding.
Other clients want to see us on a more regular and frequent basis to maintain a pest-free yard throughout the spring and summer.
Where you want to see us once, or monthly, we can tailor fit a mosquito program for you!
Mosquito Professionals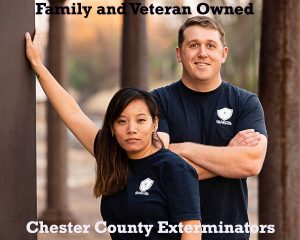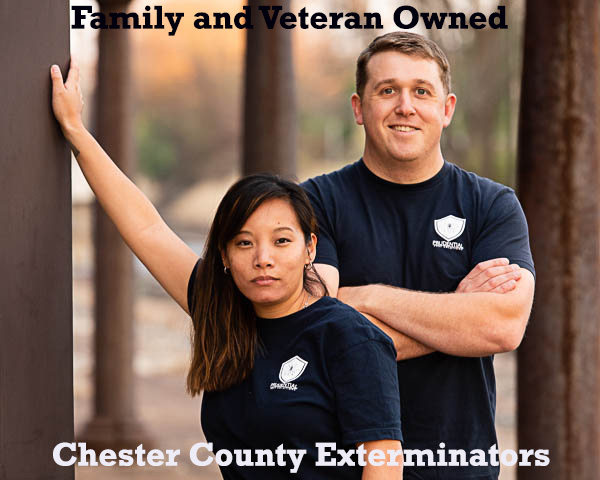 Prudential Pest Solutions is a family and veteran owned and operated pest control and extermination company. We are fully licensed and insured to treat, prevent, and resolve ANY pest issue you have.
As a Marine Corps Veteran with a degree in Biology from Penn State, I promise you haven't met an exterminator like me before!
Where do we service?
We service ALL of Chester County and South Eastern Pennsylvania.
Some of the specific areas we treat include:
How to schedule an appointment with our pest experts?
Give us a call or text us at (484) 401-4361
Additional Mosquito Information
Want your property to have less pests? Check out our article on how moisture issues lead to pest problems.