Prudential Pest Solutions is Berks County Mosquito Treatments experts! Mosquitoes are more than just a nuisance, they can also harbor and transmit disease. Our Berks County clients love our mosquito treatments because they are affordable, effective, and professional.
Our mosquito treatments can allow you to actually enjoy the outdoors this summer!
Affordable Mosquito Treatments in Berks County
Treating your property for mosquitoes does not have to break the bank! Whether you would like a one-time mosquito treatment before a barbeque or would like to have a mosquito-free yard all season, we have a treatment option for you!
What about fleas and ticks?
In addition to treating for mosquitoes, our mosquito treatments also take care of other blood feeding pests such as fleas and ticks. No more worrying about Lyme disease or pesky bites, our treatments will protect your family and pets from these blood feeding insects as well!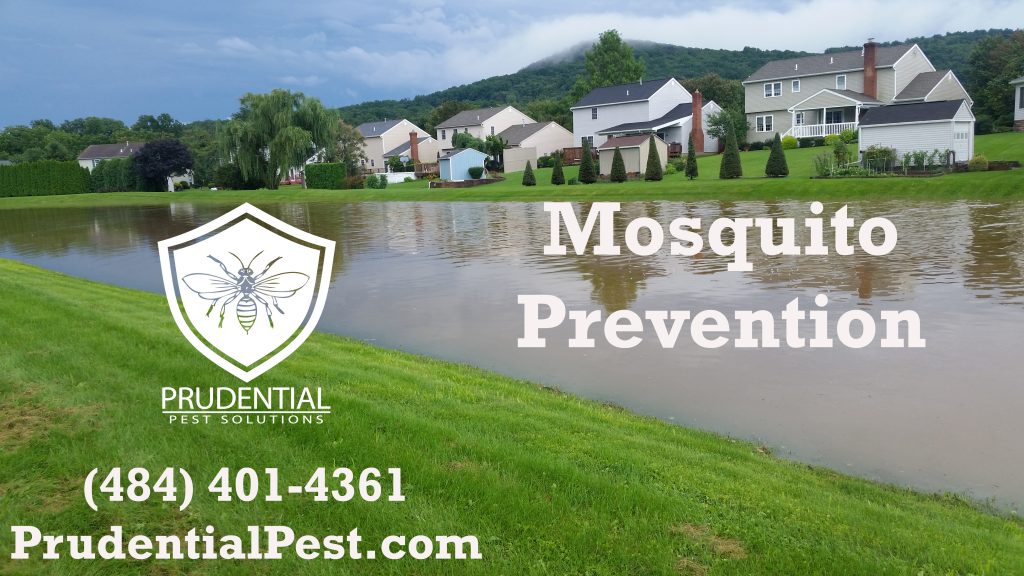 Why do I have mosquitoes?
Mosquitoes LOVE standing water…duh! But you may be surprised on where you have standing water on your property. Many people believe that they need a pond sized area of standing water but that is not the case. Mosquitoes can breed and have their larva thrive in very small amounts of standing water.
Our treatments also include treating standing water areas with a granular larvicide. This process is safe for ponds and lakes, and interrupts the mosquito life cycle reducing the amount of mosquitoes you have!
Here are some areas to check for on your property for standing water: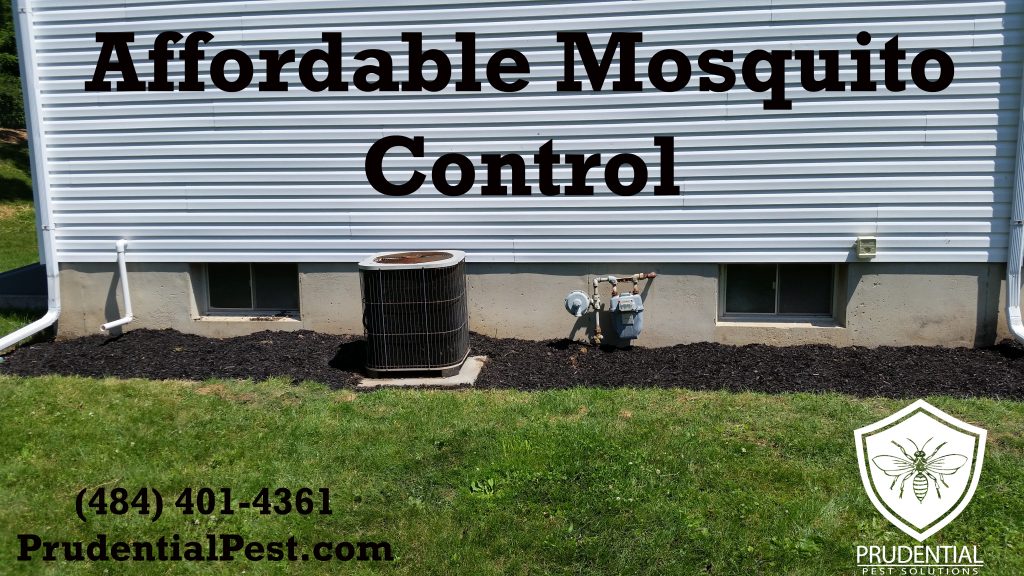 Gutters: Clogged gutters can allow water to pool and create mosquito breeding grounds
Childrens toys
Ponds
Swales
Drainage areas in the yard
flower pots
many more!
How often should we treat for mosquitoes?
Mosquitoes can be treated from spring through fall in Berks County. Some clients would like us to treat every month to keep their property free of mosquitoes, fleas, and ticks. Other clients prefer to schedule a mosquito treatment right before a big summer party. We are happy to help with one-time services or monthly mosquito plans!
Why treat for mosquitoes on a monthly basis?
We typically treat for mosquitoes on a monthly basis for 2 reasons. Reason 1 is that is how long the chemical has the most effective treatment capabilities. Reason 2 is that monthly treatments provide us with a good compromise between providing an effective mosquito treatment and not over applying chemical on your property.
I have kids and pets, can I still have my property treated for mosquitoes?
Yes! We ask that you keep kids, people, and pets inside during the treatment process. The area should be left alone until the chemical dries, which is typically within the hour. Once dry, the property is perfectly fine to be on and in.
All of our mosquito treatments have the safety and well-being of your family, pets, and the environment as our top priority!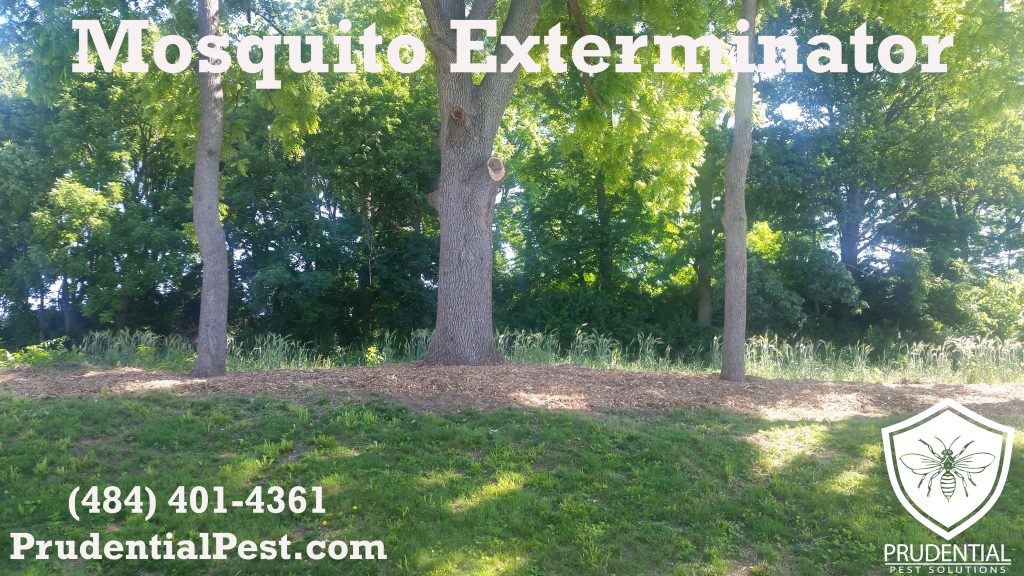 Mosquito Treatments and Pollinators
Will our mosquito treatment kill native pollinators? The answer is no, but only when you have Berks County's best mosquito exterminators! We never treat flowering plants, where pollinators are found and feed. This simple step prevents many pollinators from being impacted by our treatment process.
Additionally, the class of chemical that we utilize will not transfer back to the pollinator colony. There are some classes of chemicals that are made specifically for social insects such as bees, wasps, and yellow jackets. Our mosquito treatment does not use this class of chemical for our Berks County Mosquito Treatments.
Berks County Mosquito Exterminators
Prudential Pest Solutions is a fully licensed and insured mosquito control company. We are a VETERAN and FAMILY owned and operated mosquito and pest control company servicing Berks County and the surrounding areas.
As a Marine Corps Veteran with a degree in Biology from Penn State, I promise you haven't met a mosquito exterminator like me before!
Contact Berks County Mosquito Experts
Give us a call or text us at (484) 401-4361 to speak with a mosquito expert today!