Bed Bugs can cause a tremendous amount of stress and anxiety in your home. We are Reading's best bed bug exterminators! Prudential Pest Solutions provides AFFORDABLE, PROFESSIONAL, and EFFECTIVE bed bug treatments to Reading PA and the surrounding areas.
Reading Bed Bug Extermination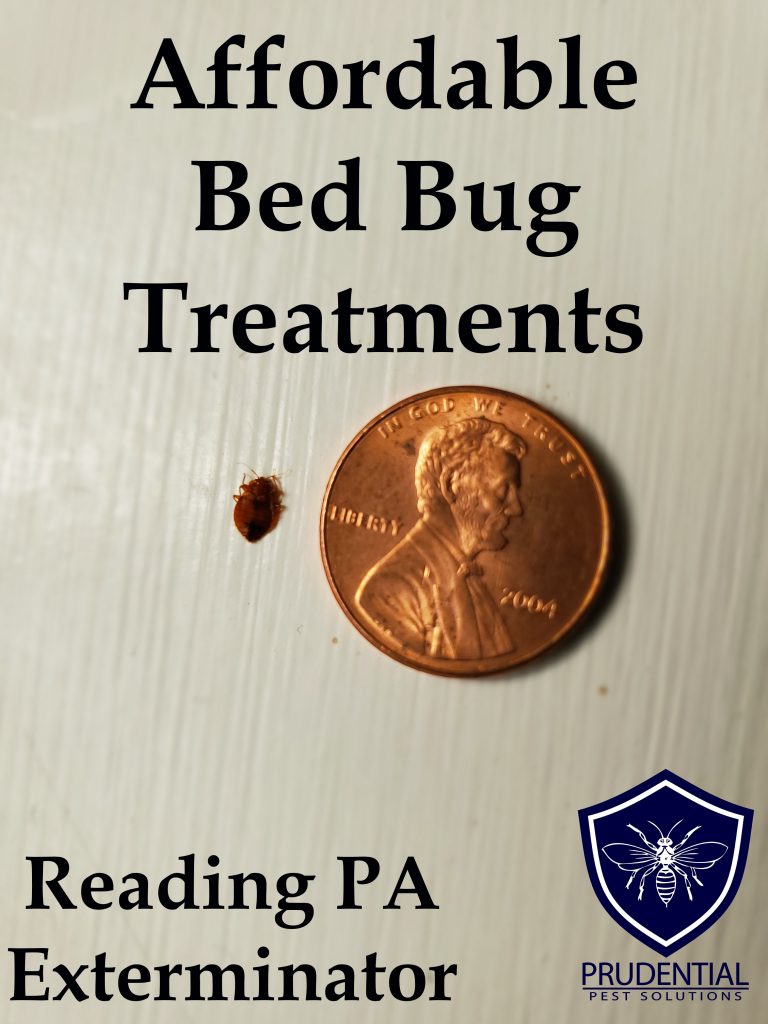 Just because you have bed bugs, doesn't mean you need to break the bank! Our bed bug treatments are affordable and effective. Most of the time, our treatment costs much less than the "big guys".
As a locally owned and VETERAN and FAMILY owned and operated pest control company, our pricing is often less than other companies while still providing an affordable and effective service!
Reading Bed Bug Treatment Process
Our Reading Bed Bug treatment process has been proven to be effective. The affordable bed bug treatment process looks like this:
We use a special vacuum to remove any live and dead bed bugs and the bed bug EGGS that we find
After the vacuuming, we apply a bed bug insect dust in the cracks and crevices behind the walls and floors.
A bed bug specific spray is then applied to the interior of the home and furniture to kill any bed bugs.
After the spray treatment, we then vacuum any bed bugs that emerged during the treatment process.
A follow-up service (included in the treatment price) is then scheduled for 7-10 days after the initial treatment
The follow-up service utilizes a different spray to ensure that all the bed bugs have been eradicated.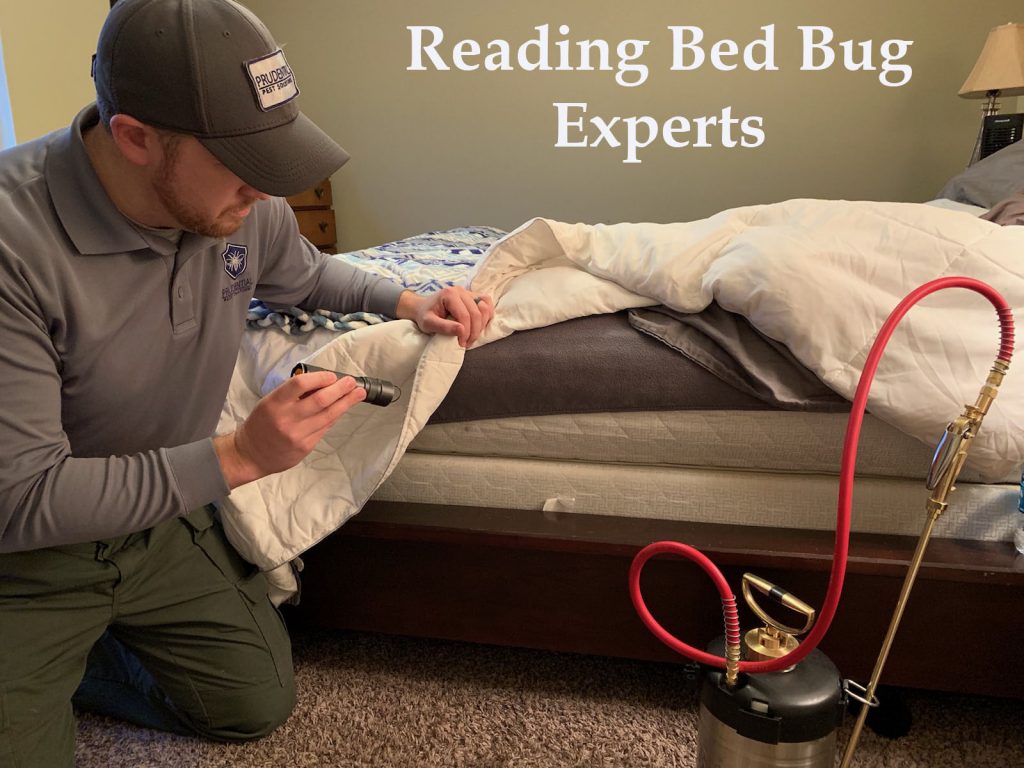 Reading Bed Bug Experts
Having bed bugs can be a very stressful to you and your family. You need to hire an experienced bed bug company that doesn't just spray and leave. We pride ourselves on our thorough and effective treatments.
We know where the bed bugs hide and aggressively seek out and destroy them!
Do I have bed bugs?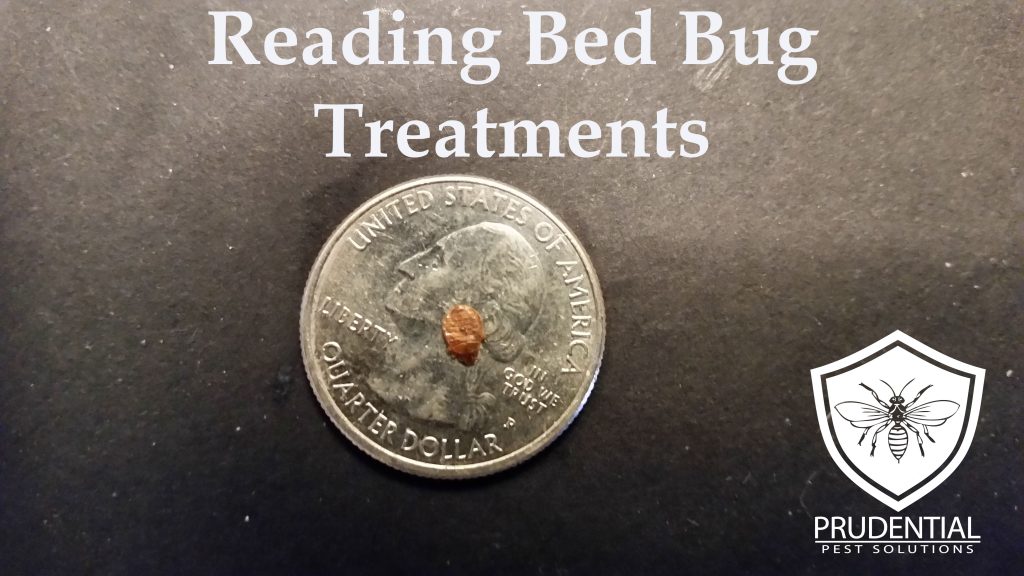 The first step in ANY bed bug treatment process is identifying and verifying that you do have bed bugs. Many other insects can bite and cause marks similar to bed bugs. Fleas, ticks, mosquitoes, and spiders all cause bites that can be similar looking to bed bugs.
Before we start a bed bug treatment, we ALWAYS verify that it is in fact bed bugs that you have.
About Reading Bed Bug Exterminators
Prudential Pest Solutions is a VETERAN and FAMILY owned and operated bed bug exterminating company. We are fully licensed and insured to handle ANY bed bug issue you have.
As a Marine Corps Veteran with a degree in Biology from Penn State, I promise you haven't met a bed bug exterminator like me before!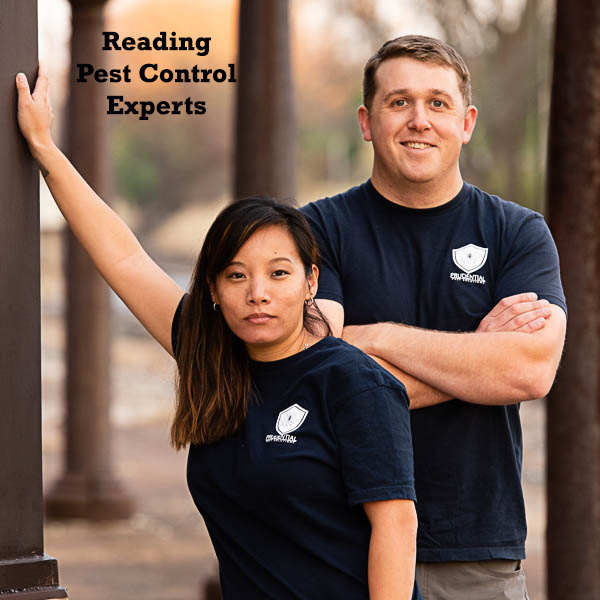 Contact Reading's Best Bed Bug Exterminators!
Give us a call or text us at (484) 401-4361 to speak with a bed bug expert!