Prudential Pest Solutions are Chester County Mosquito treatments experts! Our pollinator, family, and pet friendly mosquito treatments will allow you to enjoy your outdoors again this summer! Our Chester County clients love our mosquito treatments because they are affordable, professional, and effective!
Mosquito Control Services
In addition to being a nuisance, mosquitoes are also known to carry and transmit disease to humans and animals. Not only will our services reduce the amount of mosquitoes on your property, they will also make your property safer!
Did you know that our mosquito services and treatments take care of more than just mosquitoes! Our mosquito treatment also treats and eradicates other blood feeding pests such as fleas and ticks!
Why do I have mosquitoes?
You have blood and that is what mosquitoes eat…simple as that! Actually there are a few reasons why a property has mosquitoes. A food source, you and your family, is only one of the causes of mosquito infestations.
Standing water is required by most mosquito species to complete their life cycle. This means that adult mosquitoes will breed and lay eggs in standing water. Once hatched, the mosquito larva live in the standing water until they are ready to be adults and continue the cycle.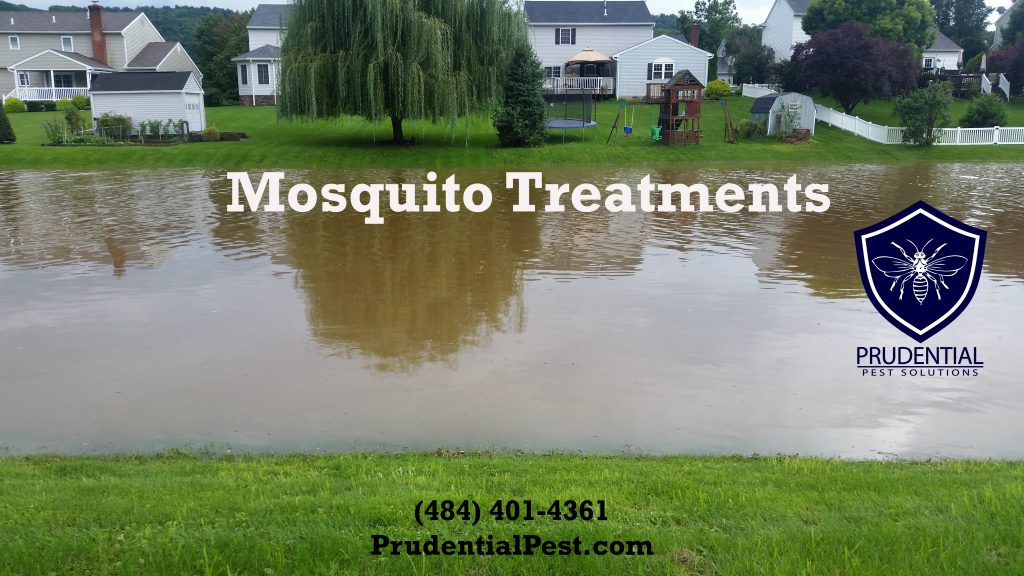 Here are some areas where we find standing water:
Gutters not draining properly
Plant Holders and Pots
Children's Toys and playsets
Old Tires
Water Collection Sites
Ponds and Lakes
Swales
Many More!
Chester County Mosquito Professionals
When it comes to treating your property for mosquitoes, you need a pest and mosquito expert! We are Chester County's Mosquito Professionals. Our treatments locate the harborage areas and the mosquito breeding areas on your property and attack them at their source.
Whether you have standing water on your property, or just want to enjoy the outside again, our effective mosquito treatments will reduce your mosquitoes, fleas, and ticks.
Are your mosquito treatments safe?
The safety and well-being of your family, pets, and the environment are ALWAYS our top priority. We always follow the laws and regulations associated with mosquito control to ensure that we are keeping everyone safe.
We ask that you please keep your family and pets inside during the mosquito treatment. Once the treatment is completed, the homeowner should allow the area to dry before contacting any treated surface. This is usually 1 hour or less. Once the area is dry, you are free to enjoy your backyard again!
Mosquito Treatments in Chester County
Prudential Pest Solutions is a full service, fully licensed and insured pest control and mosquito company. We are VETERAN and FAMILY Owned and Operated.
We service all of Chester County including:
Contact Chester County Mosquito Exterminators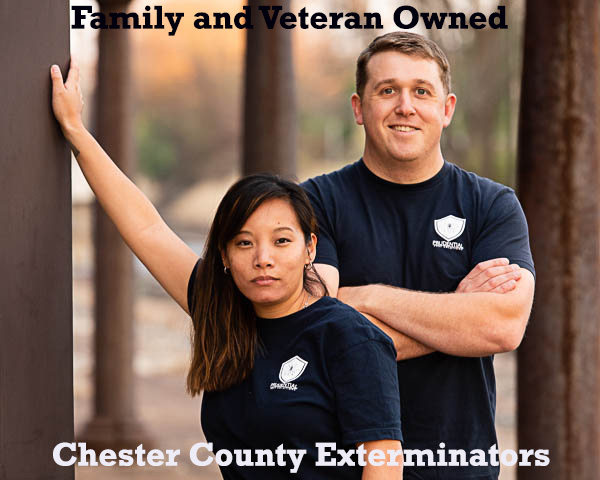 Give us a call or text us at
(484) 401-4361
to speak with a mosquito professional today!