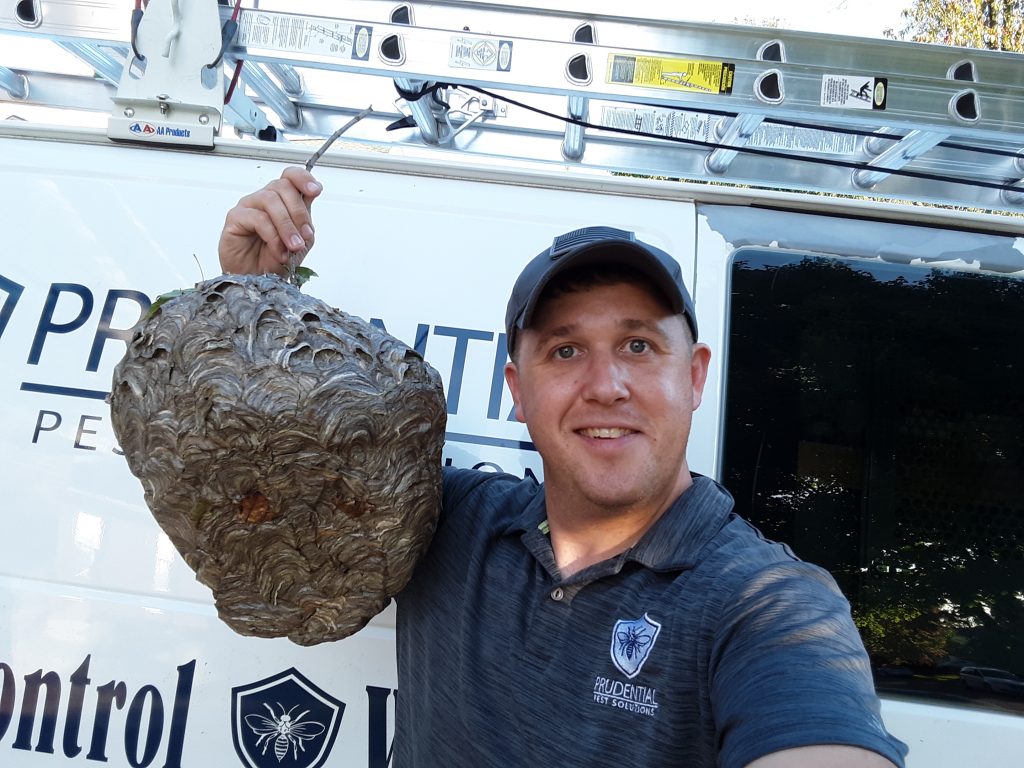 Prudential Pest Solutions offers Hornet Removal in Chester County. Our hornet treatments are affordable, professional, and effective. Hornets are large, stinging insects that are extremely aggressive. Hornet Extermination should be left to the professionals. There are 2 main species of hornets that we treat for in Chester County.
Bald Faced Hornet Treatment Chester County
Bald faced hornets make there nests on in or trees and bushes. They will build a ball shaped, paper nest that can house hundreds and sometimes, thousands of hornets. The size of the nest can vary from the size of a grape fruit to as large as a basketball.
Bald faced hornets get their name from the color of their heads. They will have a larger body than a yellow jacket, and a whitish face with black body. Bald faced hornets are large and aggressive when defending their nest. Prudential Pest Solutions is able to safely exterminate the nest and treat bald faced hornets.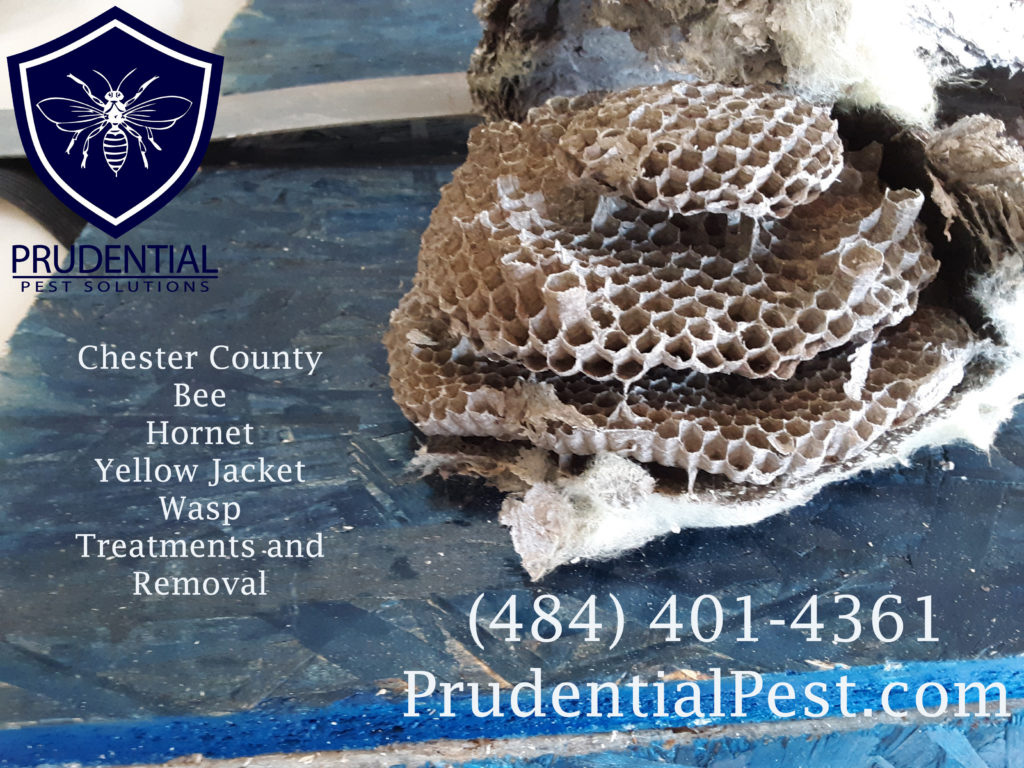 Our bald faced hornet treatments always keep the safety of your family, pets, and the environment as our first priority. We always strive to have as little environmental impact as possible while still resolving your hornet issue.
European Hornet Treatment Chester County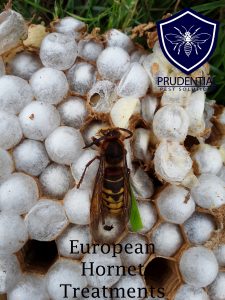 European Hornets are even larger than bald faced hornets. We usually find these hornets at the base of trees with their nest located in lower trunk or root system. European hornets are orange and yellow, large, and have a very distinctive marking on their back.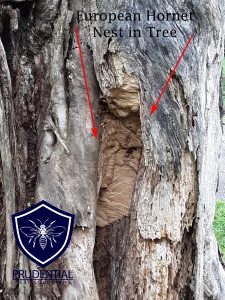 Prudential Pest Solutions has very affordable, professional, and effective treatments to exterminate European hornets. These large, aggressive stinging insects should only be treated by a licensed and experienced exterminator. Our trained staff can effectively treat European hornets and exterminate the nest.
The safety of your family, pets, and the environment is always our top priority. We always make sure that our treatments will be safe and effective.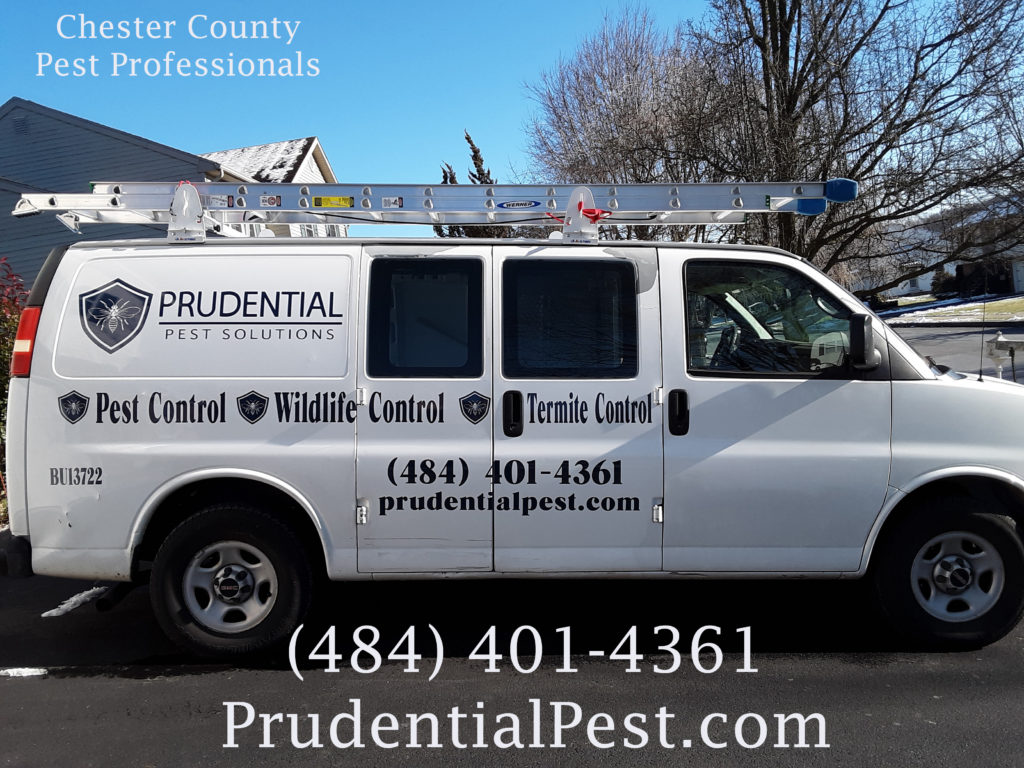 Hornet Exterminator Chester County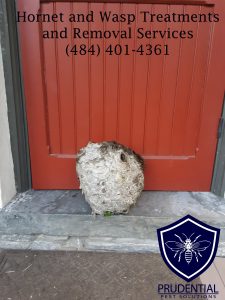 Hornet treatments should be left to the experts. If you live or work in Chester County and have a Hornet issue, Prudential Pest Solutions can help.
Give us a call or send us a message to get hornet free today!
Additional Articles