Prudential Pest Solutions offers bee control services in Chester County. Having a bee or wasp nest in or around your home can pose serious safety and comfort risks. Our effective, affordable, and professional bee removal services are designed to eliminate your bee or wasp issue. The safety or your family, pets, and the environment are always our top priority!
We DO NOT treat and or exterminate HONEY BEES!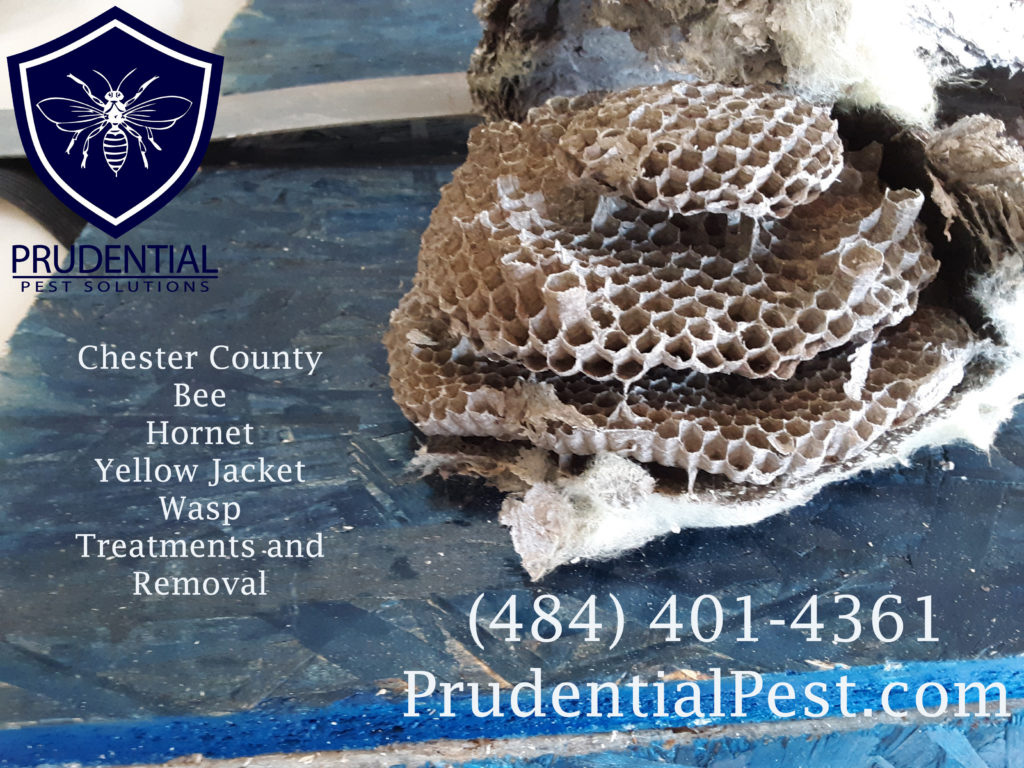 Bee Treatments Chester County
Our treatment methods are designed to effectively treat the specific bee issue you have. Depending on where the nest or hive is located will depend on what treatment method we use.
For nests that are located inside of walls or structures, we will treat the nest and make sure that any stragglers cannot enter the home. Often times we can prevent future infestations!
Hornet Removal Chester County
There are two different kinds of Hornets found in Chester County. We have effective treatments for both! For more information on our hornet treatment and removal services, click here.
Yellow Jacket Chester County
Yellow Jacket infestations usually are at their peak in Chester County from July thru September. This is when the colony is at full strength and they have many, many workers. Yellow Jackets, depending on the species, can usually be found in structures or in the ground.
We have effective treatment options to eliminate these dangerous bees. You can find out more about our yellow jacket treatments here.
Learn more about our yellow jacket treatments here.
Here is an article on scratching in the walls that could be yellow jackets.
Wasp Treatment Chester County
Prudential Pest Solutions can safely and effectively treat and remove your wasp issues. Since wasp nests are usually up really high on the home, homeowners have a tough time reaching and treating these stinging insects.
You can find out more about wasp treatments here.
Carpenter Bee Treatment Chester County
Our carpenter bee treatments are effective, affordable, and professional. You can find out more about or carpenter bee treatments here.
Bee Prevention Chester County
Our pest control service plans can provide year-round protection against bees,wasps, and hornets. Our preventative treatments treat eaves and soffitting so that bees and yellow jackets do not establish their nests up high around your home. All of our service agreements are warrantied so if you do develop a bee problem, we will treat at no additional cost.
Honey Bee Chester County
Prudential Pest Solutions DOES NOT kill or exterminate honey bee colonies. If your bee problem is from honey bees, we can refer you to an apiarist to safely remove that colony. Honey Bees are beneficial pollinators and should not be intentionally exterminated or treated. A licensed apiarist can remove the colony and hopefully transport it to a new location where it can thrive.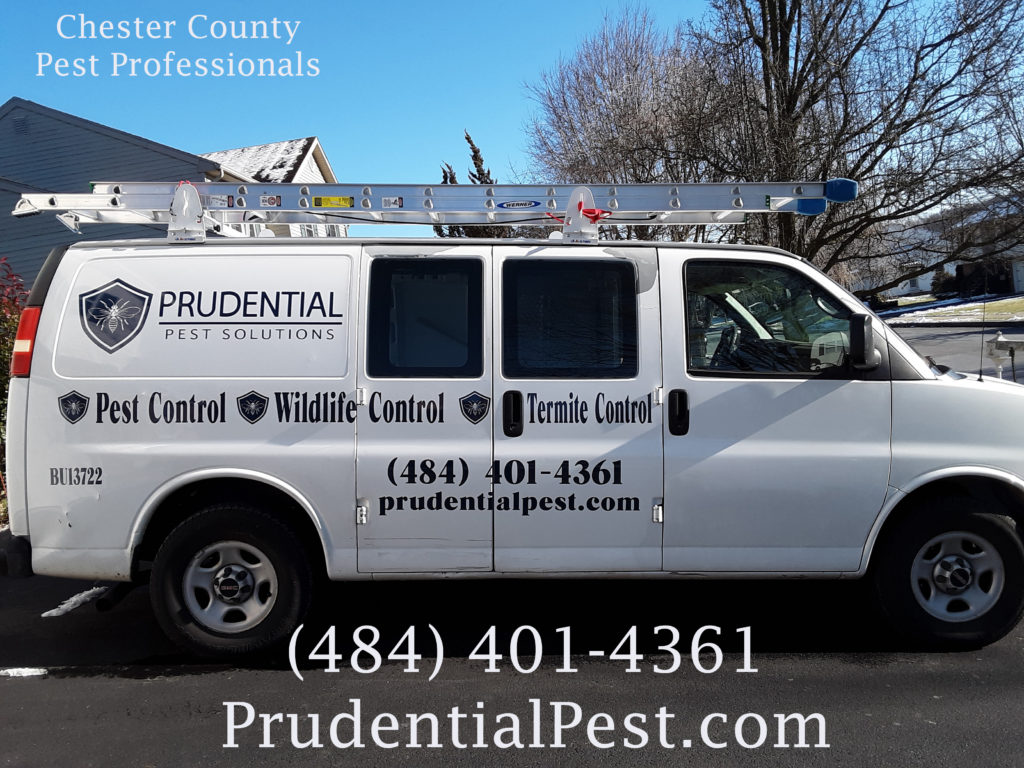 Bee Exterminator Chester County
If you live or work in Chester County and have a bee or Wasp problem, we can help! Don't risk a severe injury or the safety of your family or pets by attempting to treat the bees yourself. Let our experienced and trained bee removal technicians handle the nest for you.
Our bee control Chester County services are affordable, professional, and effective.
Give us a call or send us a message to get bee free today
Chester County Exterminators
We offer many other pest control and exterminator services. Here are some of the many other services we provide