Churches of any faith and denomination can benefit from a pest control program. With people constantly coming and going from a place of worship there is always a chance that pests could be introduced.
By having a church pest control program, you can protect your place of worship from pests, rodents, and wildlife.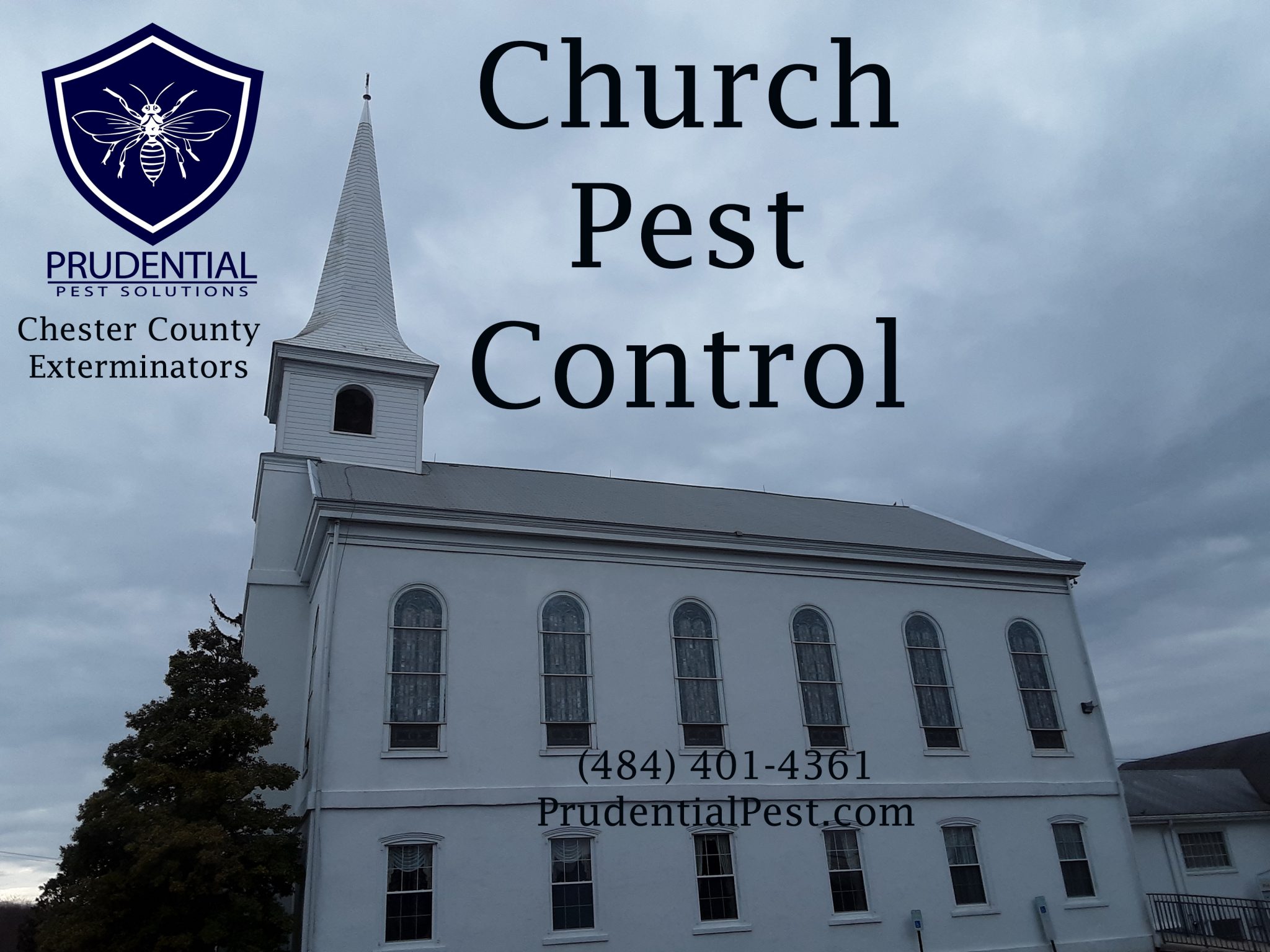 Why does a Church need exterminator services?
Any place where people gather, there is a possibility that insects, pests, and rodents will be there too.
Think about how many people come and go from the church on a weekly basis. Cockroaches, bed bugs, fleas, lice, and other pests can easily be spread between worshipers.
Other pests and rodents enjoy the great food that is served in the church kitchen. Oftentimes the church kitchen is located in the basement of the church. Since the kitchen is only in operation 1 day a week, pests have 6 days during the week to feed and go unnoticed.
By having a regular pest control and exterminator service, the church can be better protected against pest infestations.
Special Events that should be pest free
Churches are often the gathering places for big life events. The attendees expect a clean and pest-free church to gather for the big occasions in life.
Funerals
Baptisms
Communions
Confirmations
Picnics
Meetings and Parties
The attendees of these ceremonies want to be focused on the ceremony and NOT on pests and rodents!
Churches can have wildlife issues
Depending on the age and condition of the church, wildlife issues can be very common. Bats in the belfry comes to mind!
Since most churches are very tall structures, there are plenty of spaces where birds, bats, squirrels, raccoons, and opossum can find their way in. Don't let your church become a home for these nuisance wildlife.
Church Preschool and Sunday School
Kids are notoriously messy with their snacks, drinks, and food. With kids in the church, there is an increased possibility of having pest issues due to the increase in crumbs.
Of course the method of pest control and exterminator processes when children are involved are vastly different than in other facilities.
Whenever a school, daycare, or Sunday school are having a pest issue, certain care must be taken in the treatment process to ensure their safety.
Having a pest control and exterminating company that is experienced in Integrated Pest Management (IPM) is critical in resolving a pest issue.
You can learn more about our IPM Program here
How often does the Church need Pest Control?
The frequency of pest control services will depend on many factors. Some of the common factors include:
Current Pest Issues
Condition of the Church
Location of the Church
How active the Kitchen is
Presence of a Sunday School and/or Preschool program
For some churches, a quarterly service is all that is needed. Quarterly services for churches include a scheduled pest control service every 3 months.
Other churches, may required monthly services. Monthly services are when the pest control and extermination company is scheduled to service every month.
A thorough pest control inspection done by a reputable exterminator will tell you what type of pest control service is needed for your church.
Remember, it is ALWAYS easier to prevent an infestation than to treat for an infestation!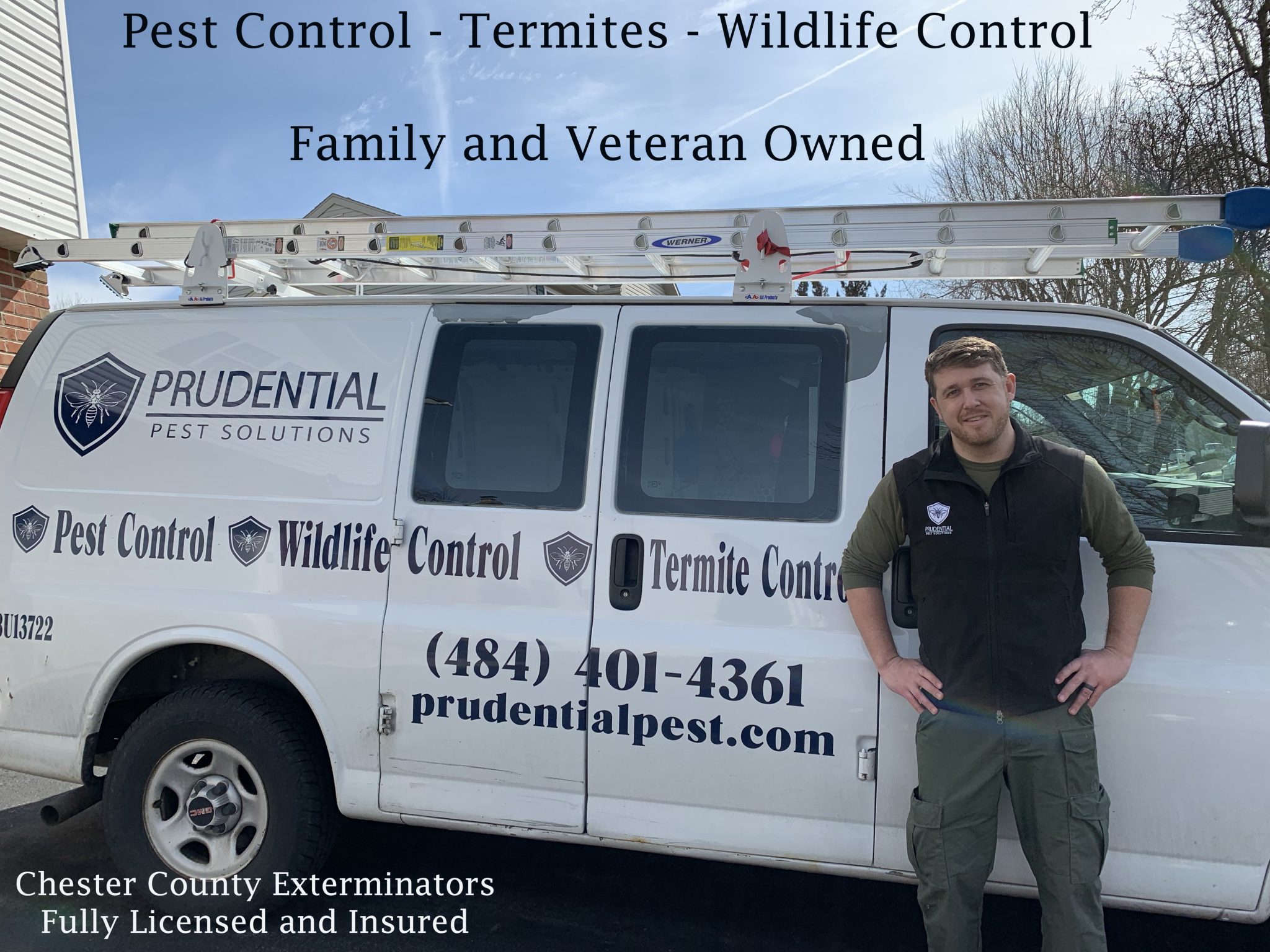 Where do we protect churches from pests?
We service and protect churches from pests in South East and South Central Pennsylvania including:
How to contact church pest exterminator experts!
Give us a call or text us at (484) 401-4361 to speak with a church pest exterminator expert!
Additional Information