Prudential Pest Solutions is Chester County Bat Removal experts! Whether you have a single bat in the house or an entire colony of bats, we can help! We are licensed by the Pennsylvania Game Commission to humanely, safely, and effectively resolve ANY bat issue you have.
We are Chester County's best bat removal specialists!
How did the bat get in?!
Bats do not need a lot of space to enter a home. Sometimes a bat will enter through an open door or window. In other situations, a colony of 100+ bats have taken up residence in an attic. In the video above, we demonstrate our bat removal process and some of the common areas around the home where bats enter the structure.
Our Bat Removal Process
We never kill bats! Bats are very beneficial to your property and to the local ecosystem. The problem with bats is when they decide they want to share your home with you!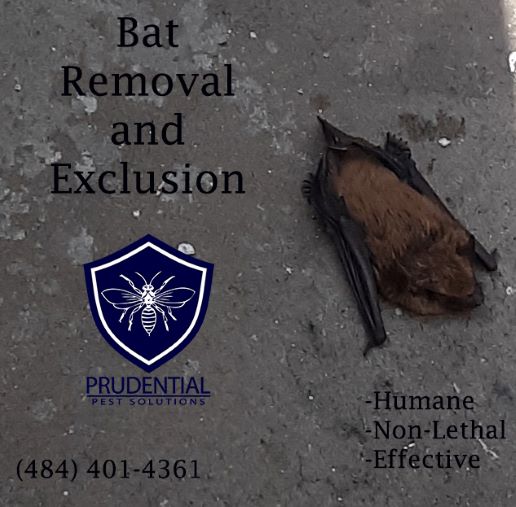 The key to effective and permanent bat control and prevention is to identify and eliminate any and ALL bat entrances around the home.
The first step in a bat removal is to seal up all of the areas around the house where bats can enter, leaving the main bat entrance open. Over the bat entrance we install a bat excluding cone that allows the bats to exit the structure, but not re-enter. After all of the bats have been removed, we treat the home for bat bugs and clean-up the bat droppings.
Bat Bug treatments in Chester County
Bat bugs, the cousin of the bed bug, are blood feeding pests that feed on bats and bat colonies. Once the bats have been evicted, the bat bugs begin searching for a new food source. That new food source is the usually the family living in the house!
Included in our bat removal services in Chester County is to treat the attic and home for bat bugs. This treatment eradicates the bat bugs and protects the home and family from these blood feeding insects.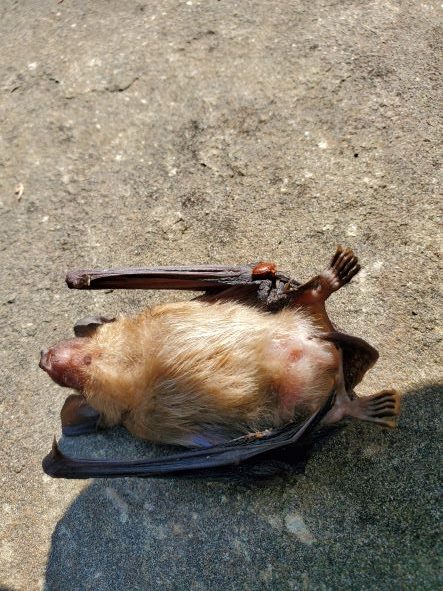 Bat Dropping Clean-up in Chester County
Bat droppings are approximately the same size as mouse droppings but can accumulate in large piles under where the bats were roosting. These droppings, called guano, are very beneficial to gardeners but can cause serious health problems for people.
Bat droppings can cause serious health issues because of a fungal spore that grows and thrives in and on the bat droppings. These spores, when airborne, can cause all sorts of health problems for people.
We utilize a series of safety protocals to safely remove bat droppings from structures. The first step is to wet the droppings with a hospital grade disinfectant. We then use a HEPA filtered vacuum to safely remove the droppings. This process keeps the particles from becoming airborne and allows for a safe removal of the bat droppings.
Bat droppings should NEVER be swept up to remove as this will cause the particles to become airborne and become an inhalation hazard.
Chester County's Best Bat Removal Experts
Prudential Pest Solutions is licensed, insured, and experienced to handle and resolve ANY bat issue you have. From a single bat to hundreds of bats, we can help! All of our bat services are humane, professional, and effective.
As a Marine Corps Veteran with a degree in Biology from Penn State, I promise you haven't met a bat removal specialist like me before!
Some of the areas we service in Chester County PA include:
Bat Control Chester County
Give us a call or text us at (484) 401-4361 to speak with Chester County's best bat control specialists!