I'm often asked "how do hornets and wasps make their nests"? Not too long ago a client of ours asked me to treat her fence for hornets. I thought that was an odd request until I looked at her fence. Her fence had about 20 or so bald face hornets that were chewing vertical channels in the wooden fence.
Hornets and Wasps make their nests from wood
As you can see from the video above, the hornets were chewing at the wood from the fence. The hornet then brings the wood mixed with their saliva back to the nest. This wood and saliva mix is the main process material that the hornets use to build their nests.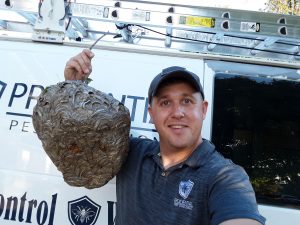 How can you get a hornets nest?
In the late fall, the nests are abandoned as the hornets die off. This is a great time to hunt for your own hornets nest. Since the leaves will be off of the trees, you may be surprised to find a hornets nest in your neighborhood that you had no idea was there!
Are there still hornets in the nest?
To be cautious whenever you are bringing home your hornets nest, you should keep it isolated in a garage, shed, or other protected area outside of the home. This will ensure that your hornet nest is vacant before you bring it inside.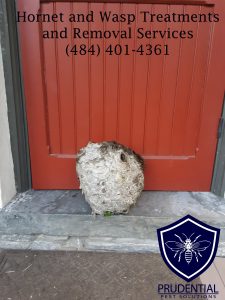 How can you preserve your hornet nest?
Hornet nests are built to survive the elements when the hornets are living in them. Oftentimes the nest is in a tree where it is protected by leaves and branches.
When you remove the nest, you should store and keep it away from the elements. These nests can last a very long time without doing anything to them if they are handled infrequently and gently.
For the large nest pictured above, I applied a spray on wood lacquer to the nest. This lacquer firmed up the nest a bit and made the nest a bit more durable. I intend to bring this nest to events where we provide education and tips to clients so I will be handling and transporting the nest frequently.
Hornet and Yellow Jacket Removal Experts
We are hornet and yellow jacket removal experts. From nests located high in the tree, to nests located in the walls or ceilings, we can treat and remove them all.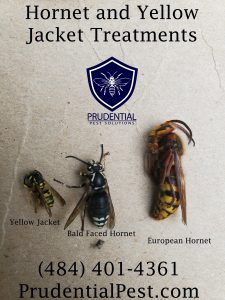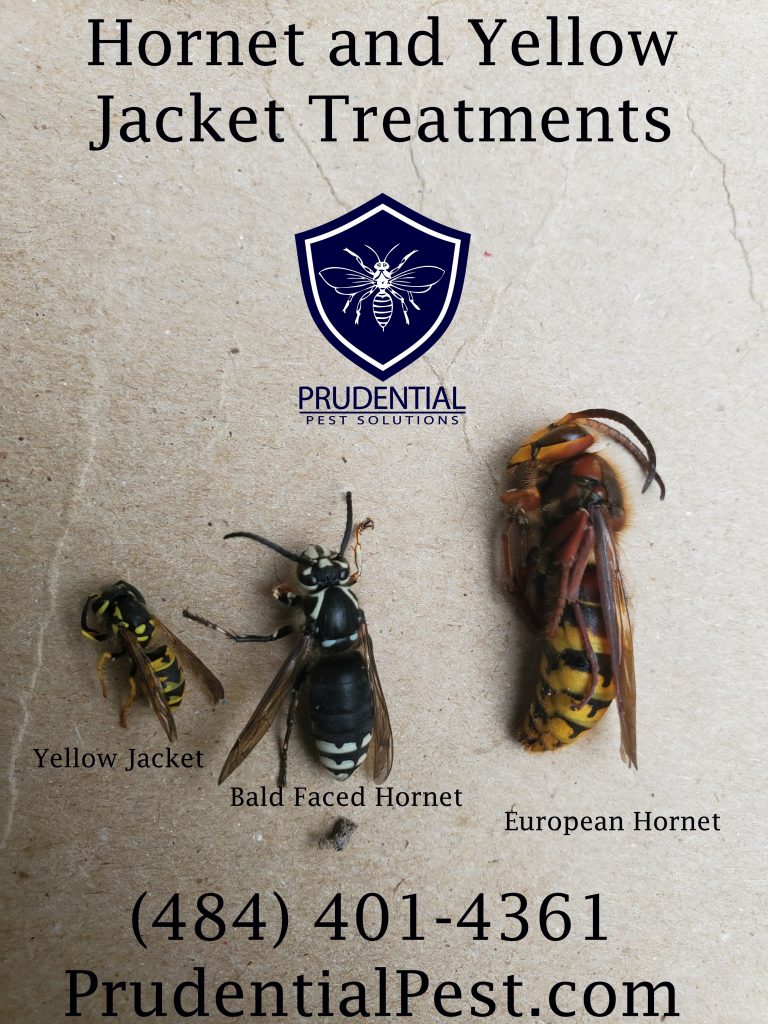 Chester County Pest Exterminators
We are Chester County's Pest Exterminators. From Elverson and West Chester, to Malvern and the Main Line, we can handle any pest you have.
We offer many affordable and effective pest services including: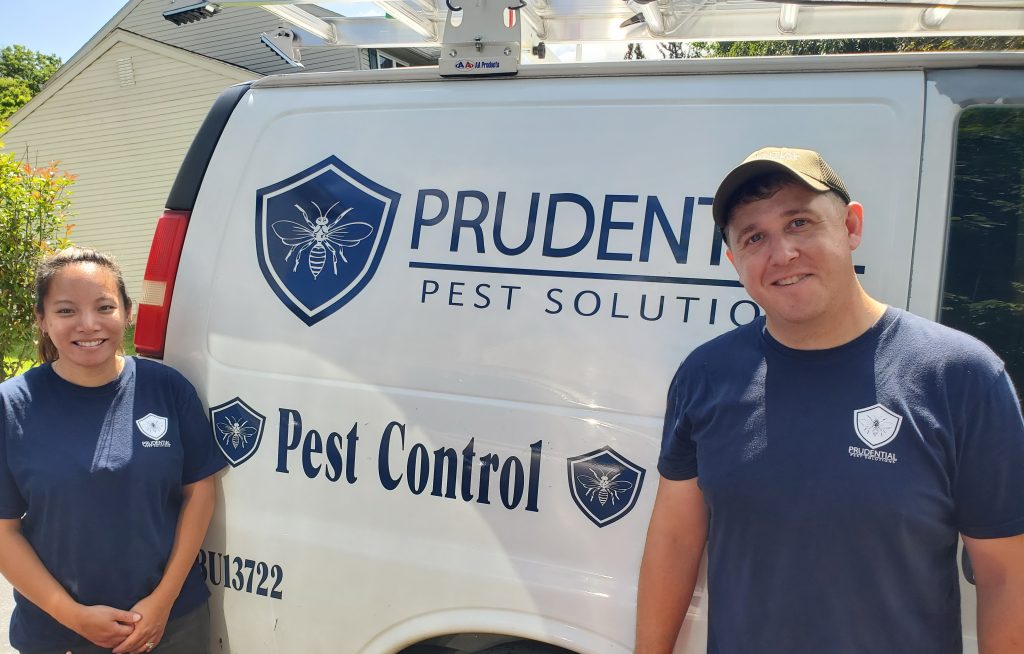 About Prudential Pest Solutions
Prudential Pest Solutions is a family and veteran owned, pest control and exterminating company. We are fully licensed and insured to treat and prevent any pest issue you have.
We pride ourselves on educating our clients on the pests in and around their home.
Give us a call or text us at (484) 401-4361 to speak with one of our pest experts.
Send us a message here to get in contact with us.