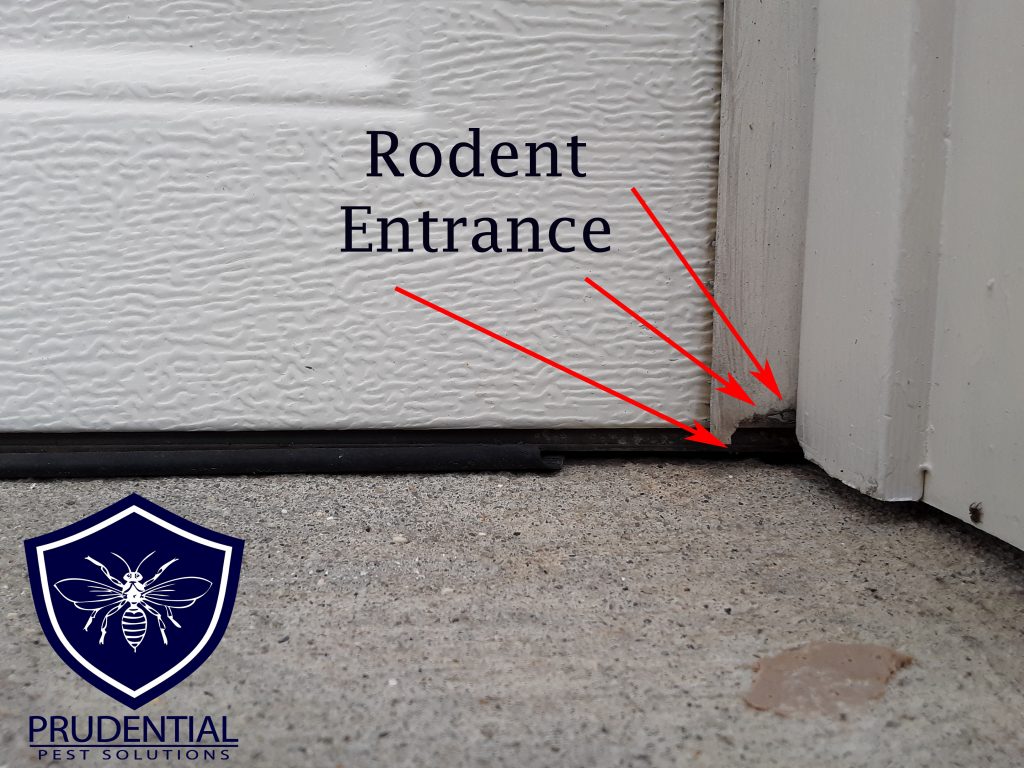 There are many places around your home where pests and rodents can enter. The garage door is a HUGE opening that often has gaps at the seals. By replacing the garage door seals, we can keep pests and rodents out of the house.
How do Pests enter the garage?
As we can see in the picture below, there are 2 huge openings at the corner of the garage door.
The first opening is at the bottom corner where the rodents have chewed on the corner of the side weather seal to access the garage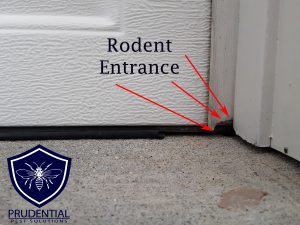 The other opening is less noticeable but is very important. This is the bottom seal of the garage door. If this seal is damaged, missing, or old and worn out, it can allow pests and rodents to enter the garage.
How to rodent proof the garage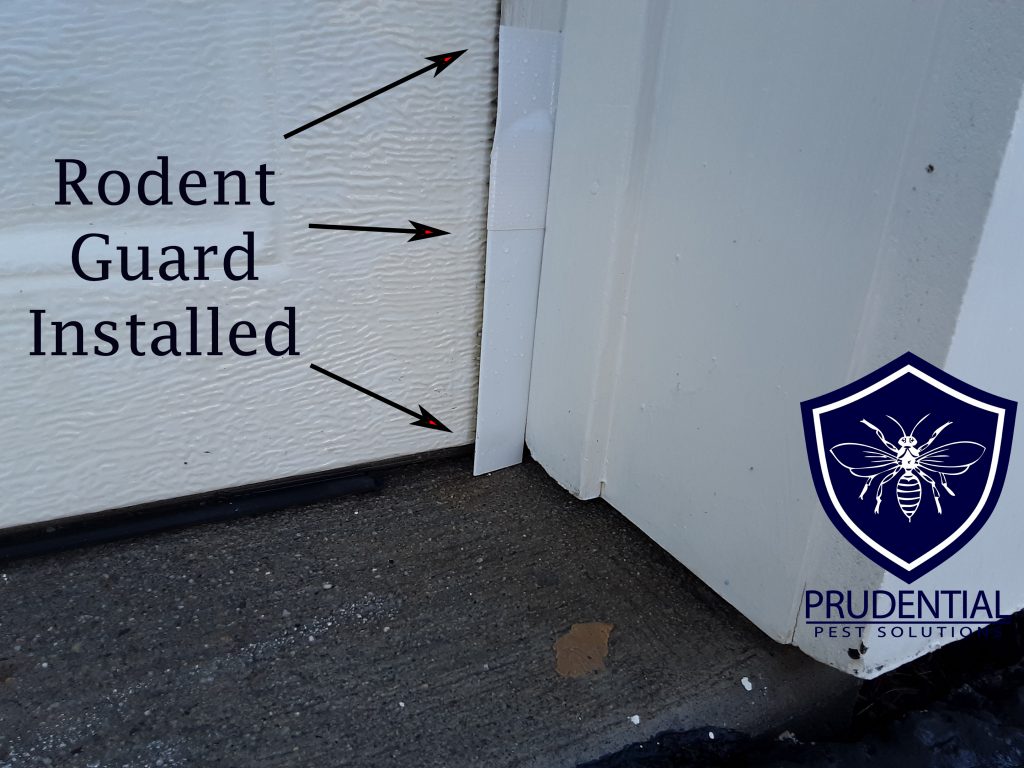 Rodent Proofing Service
We provide rodent proofing and exclusion services to Chester County and South Eastern Pennsylvania.
Since mice only need a hole the size of a dime to enter a structure, it is extremely important to find and seal any all potential rodent entrances.
What other rodent services do we offer?
We offer a full range of rodent control services: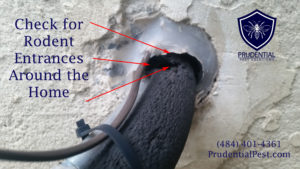 Where do we service?
We service Chester County and South Eastern Pennsylvania including:
Prudential Pest Solutions Rodent Program
We believe in offering rodent control services that are safe for your family, pets, and the environment.
Prudential Pest Solutions is a full service pest control and exterminating company. We are fully licensed and insured to resolve any pest issue you may have.
Our owner, Ryan, is a Marine Corps Veteran with a degree in Biology from Penn State. We promise you haven't met an exterminator like him before!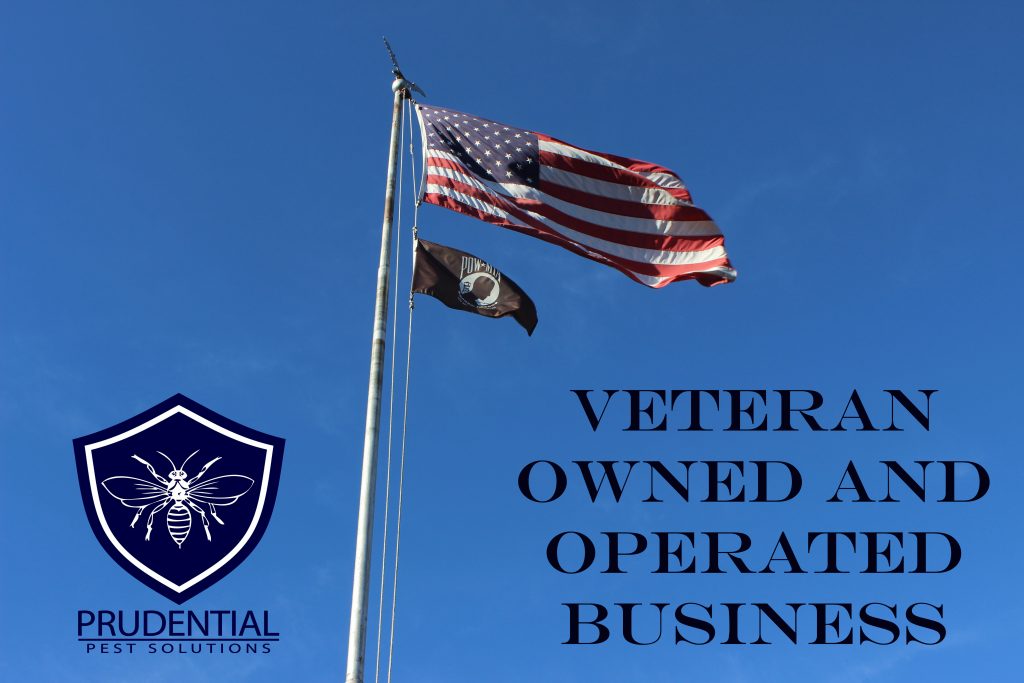 How to Schedule you Rodent Project
Give us a call or text us at (484) 401-4361
Send us a contact request here