We provide Powder Post Beetle Treatments to Chester County and South Eastern and Central Pennsylvania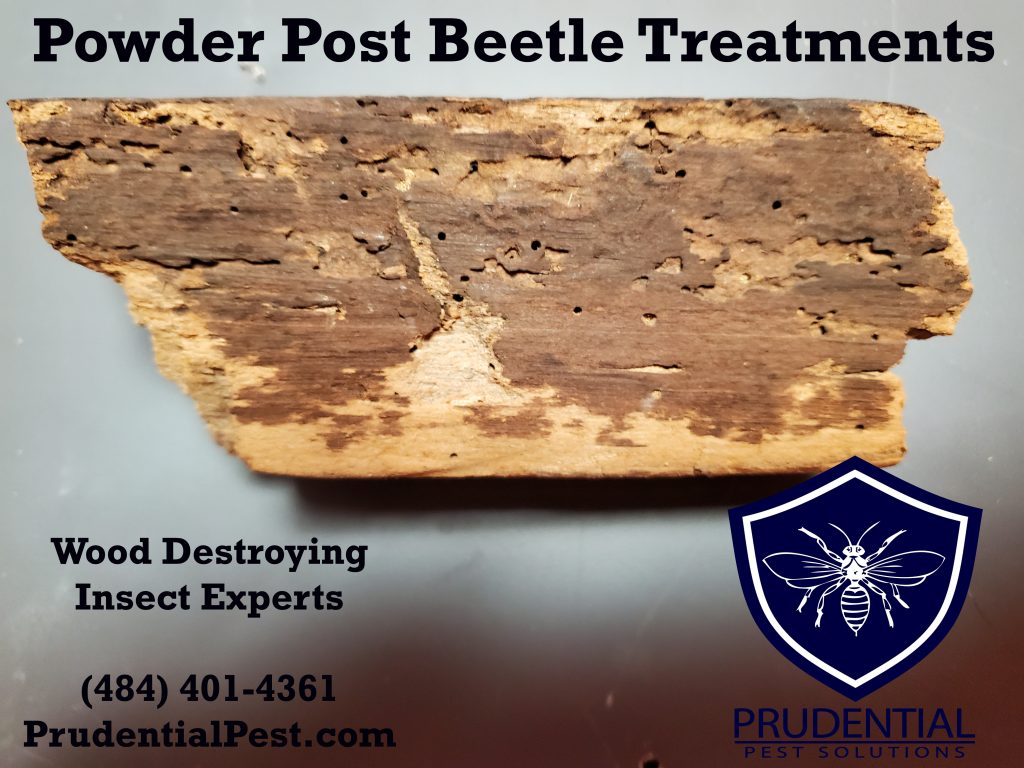 Wood Beetle Treatments
Powder Post Beetles get their name from the fine wood particles they leave behind when they bore through the wood. The wood particles are so fine that it looks and feels like wood powder.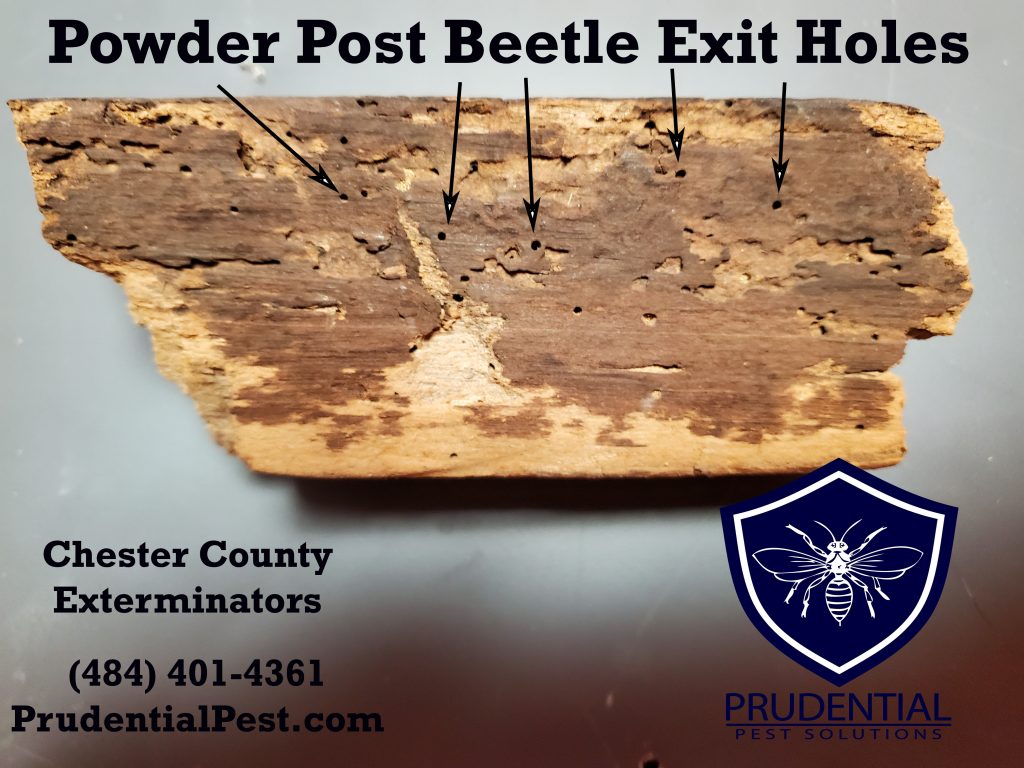 When powder post beetles exit the wood, they leave tiny holes. The holes are the size of nail holes in the wood. These exit holes are evidence of a powder post beetle infestation.
Powder Post Beetle Exterminator
Prudential Pest Solutions are experts in treating and preventing Powder Post Beetles and other wood destroying insects.
Our treatment options for powder post beetles are safe for your family, pets, and the environment.
Don't let these wood beetles destroy your home! We can treat and prevent the infestation of your foundation.
Chester County Powder Post Beetle Treatments
We service all of Chester County and South Central and Eastern Pennsylvania.
Some of the many areas we treat include:
Chester County Exterminators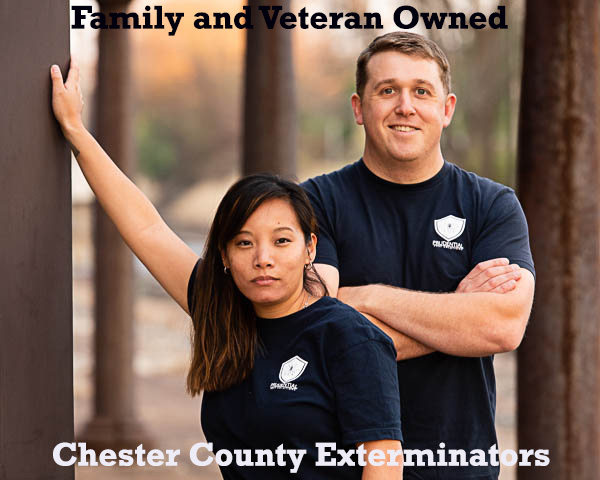 As a Marine Corps Veteran with a degree in Biology from Penn State, you haven't met an exterminator like me before!
We are a veteran and family owned and operated pest control and exterminating company.
How to schedule an appointment?
Give us a text or call us at (484) 401-4361 to schedule your in-home appointment.
Send us a web contact form here and we will contact you immediately.
Other Wood Destroying Insect Information