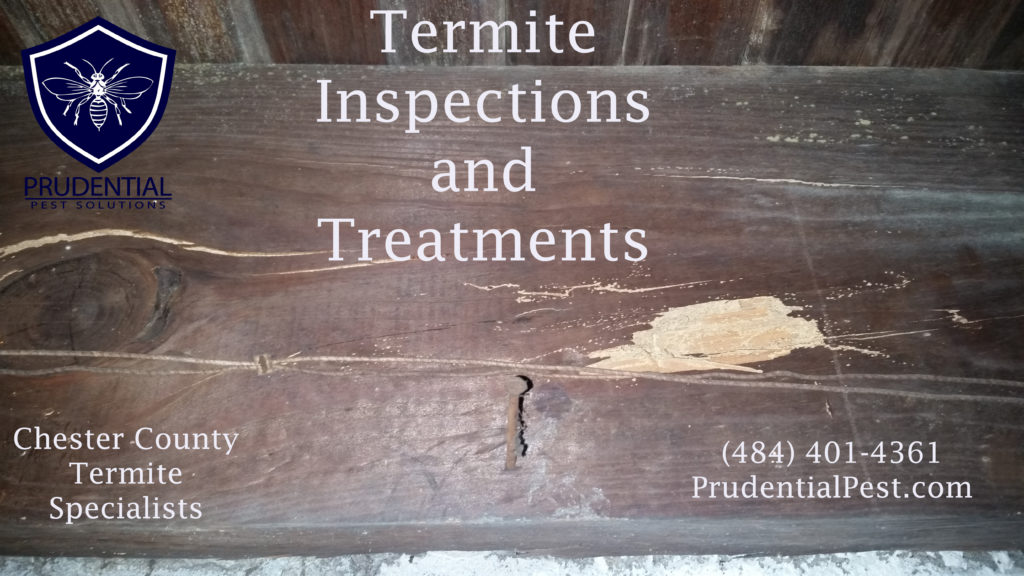 There are a few ways to prevent termites from destroying your home. This guide is for subterranean termites that we find our area of South Eastern Pennsylvania.
Not every case of termites is avoidable but there are always preventative measures that can be taken. In this article we will discuss ways to make your home less desirable to termites and how to identify termite activity BEFORE they destroy your home.
Termites LOVE moisture
Subterranean termites need a certain amount of moisture in the soil to live and thrive. Keeping moisture and water away from your home and foundation can deter termites from coming near your home.
Check your grading
If the grade of the surrounding yard and property leads water towards the home, than this issue should be addressed. The grading of the property should always channel rain and water away from the home.
Mulch can lead to moisture
Landscaping features such as mulch can trap moisture at the foundation of the home. If the mulch is placed too deep or too close to the home, moisture can remain and sit at the foundation.
Downspouts and Gutters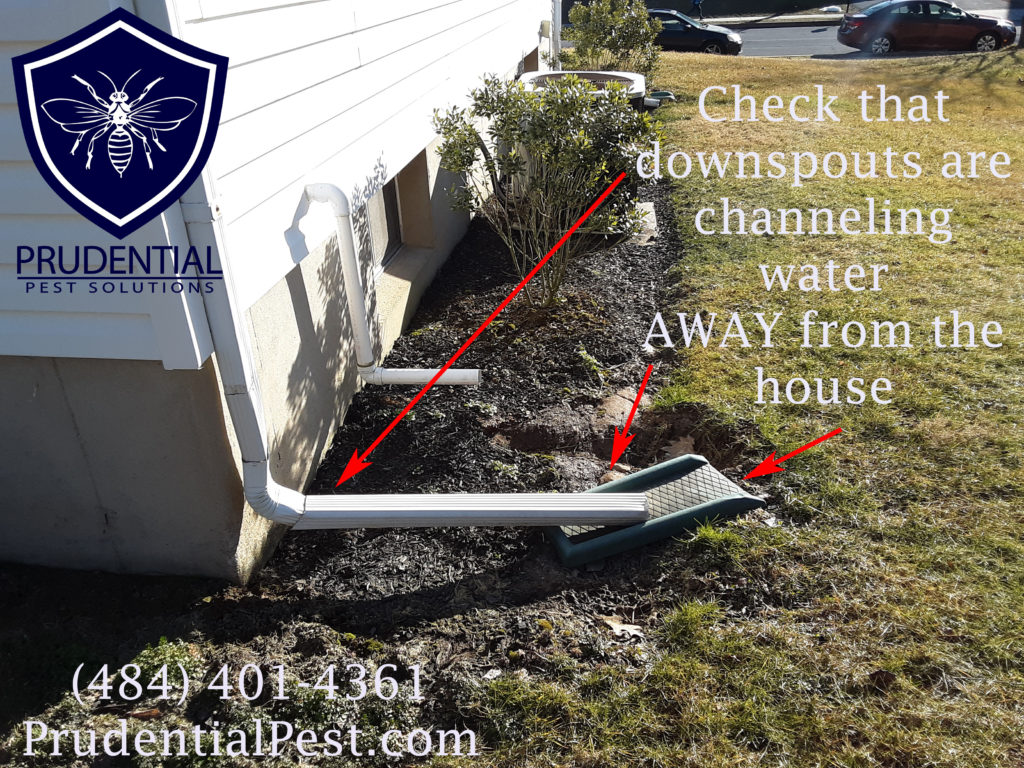 Gutters and Downspouts are designed to channel rain and water from the roof and send it away from the house. Clogged or wrongly installed gutters can allow rain and water to flow freely over the gutter and onto the foundation.
Downspouts can also lead to moisture problems. Downspouts that do not discharge the rain water far enough away from the house can lead to water sitting at the foundation. Downspouts that go underground are especially problematic since any damage to them goes unnoticed because they go underground.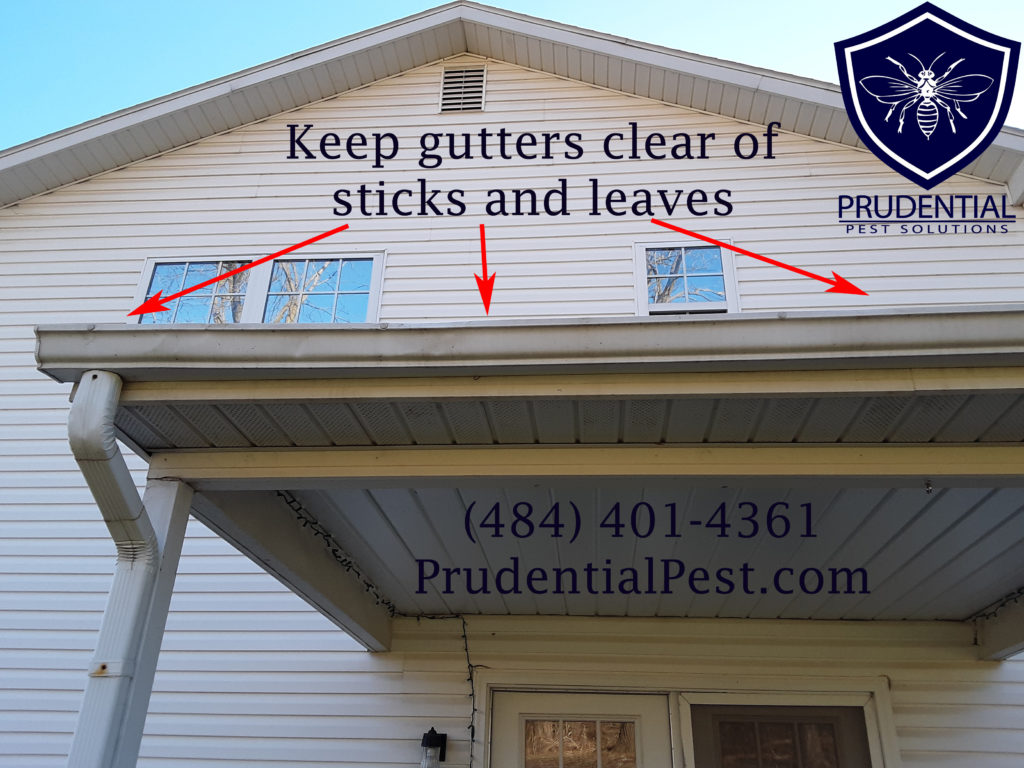 Check outdoor faucets for leaks
Outdoor faucets where garden hoses connect can leak and allow water to sit at the foundation. Making sure the garden hose is properly connected and not leaking can prevent moisture issues.
Termites need wood!
Besides moisture, termites need wood! Avoid any wood to soil contact. Any wood that is contacting the soil or close to the soil should be treated before installation.
Termite Prevention Options for Wood
The best time to think about termite prevention is BEFORE your home has a termite infestation.
Termite PreTreatments for New Construction and Additions
The very best time to protect a home against termites is while it is being constructed. Home built after 1990 are required to have a termite pretreatment done prior to the completion of the home.
How a termite pretreatment works is that the soil around and UNDER the foundation of the new home is treated with a liquid termiticide. This liquid termite treatment kills any termites that come in contact with it for a few years.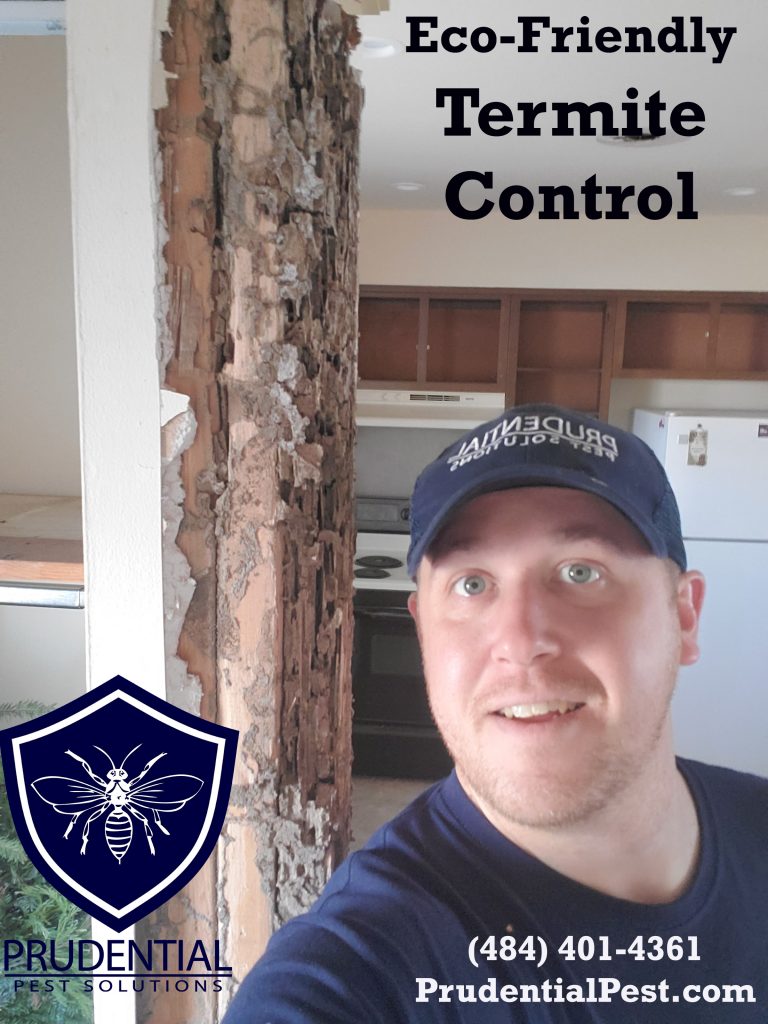 Another method of termite pretreatments involve the treating of the structural wood with a solution to kill termites. This solution penetrates into the wood and can provide years of lasting protection.
We have an entire article on Termite PreTreatments for new construction that you can find here.
Pressure Treated Lumber
Wood that is in contact with the soil should be treated against termites. Most commonly found is pressure treated lumber. This lumber is treated with a chemical to prevent termite infestations.
Termite Inspections
Termite inspections can be obtained through a variety of circumstances. Regular termite inspections can spot termite activity early and prevent a full termite infestation.
Real Estate Termite Inspections (WDI's)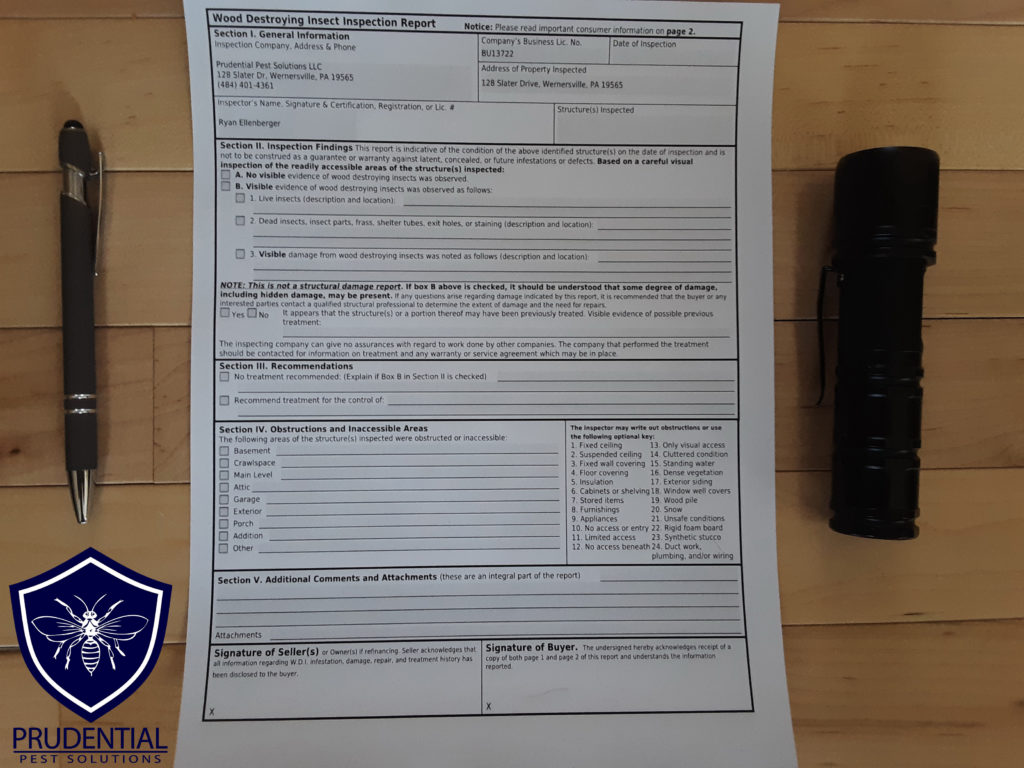 Often during a home transaction a termite inspection or wood destroying insect inspection will be required. This inspection can uncover hidden termite activity that had gone unnoticed for years.
We have an article on Real Estate Termite Inspections if you would like to learn more about them.
Regular Termite Inspections
Regular Termite inspections happen as a preventative measure. These inspections happen typically annually and are part of a general pest control service plan.
The winter is great time for your exterminator to inspect your home for termites during their winter pest service.
You can learn about about our pest control service plans here.
Do I have termites now?
Since subteranean termites live in the soil and inside of the wood, how do you know if you have termites? Most homeowners find out they have termites from one of these 3 scenarios:
They bought or sold a house an exterminator found evidence of termites.
A contractor finds termite damage during a home renovation
Every spring the homeowner reports seeing "fly ants" for a few weeks
These are the 3 most common scenarios where homeowners discover they have termites.
What does termite activity look like?
Termite activity for subterranean termites can take a few forms but most commonly it appears as mud shelter tubes. These shelter tubes protect the termite as they go from the soil to the wood.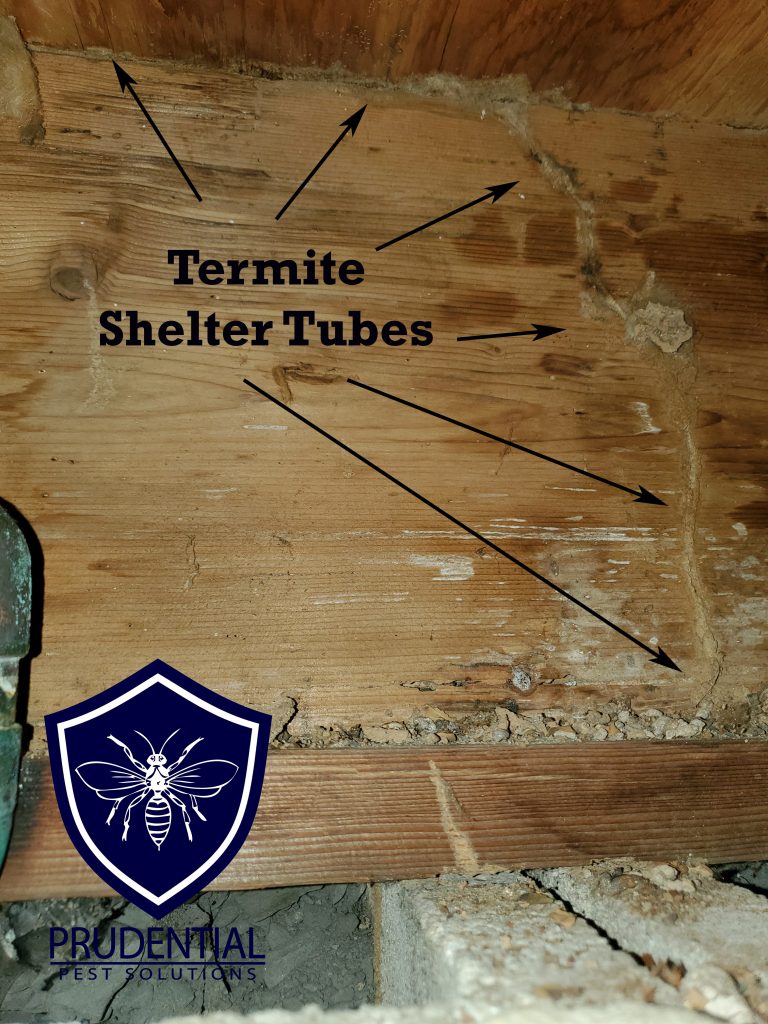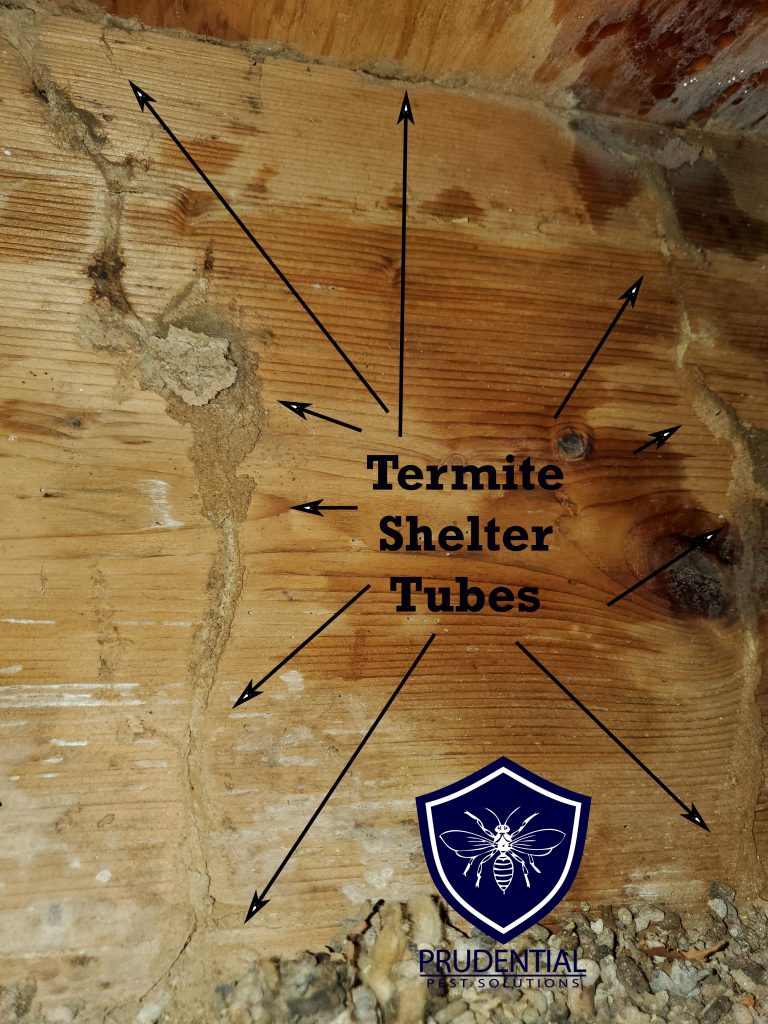 Termite Damage found during renovations
When a contractor opens a wall during a renovation, termite damage can be seen. This damage has been going on for years and when it is uncovered, it can be quite extensive.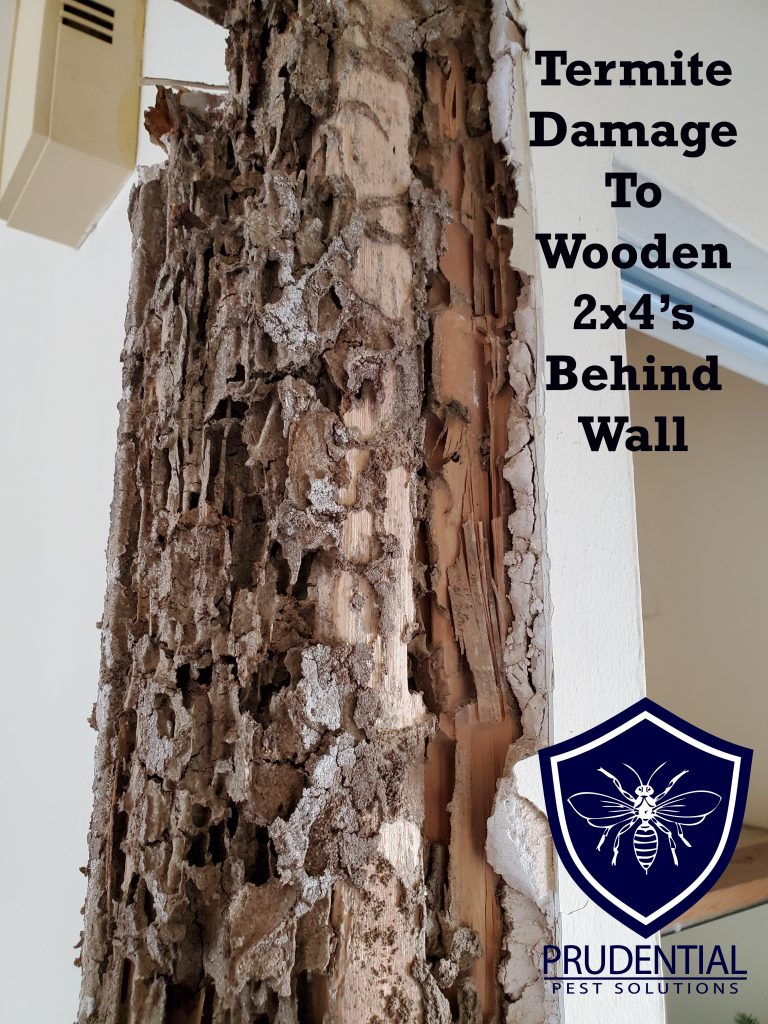 Termite Monitors
Termite monitors are a method of monitoring for termite activity BEFORE it reaches the house. Termite monitors are placed around the exterior perimeter of the home and allow the termite technician to inspect for termite activity year round.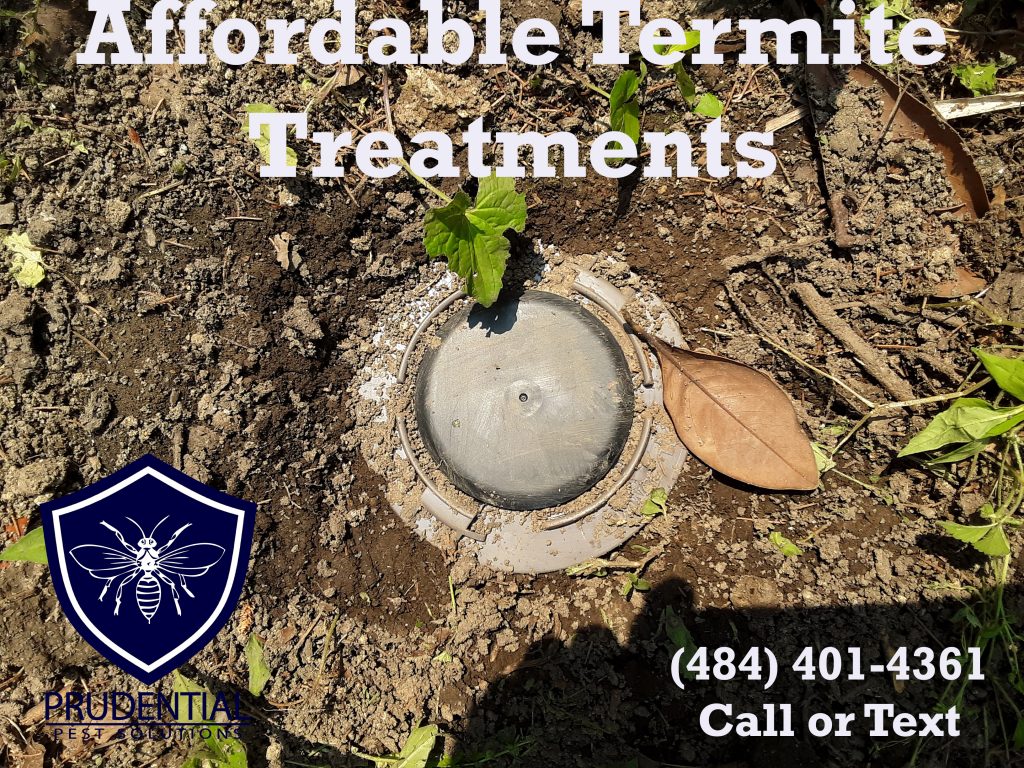 If termite activity is found in the monitors, a termiticide cartridge can be placed into the monitor and the termite colony can be destroyed before it ever reaches the house.
You can learn more about termite monitors and other termite treatment options here.
Termite Treatments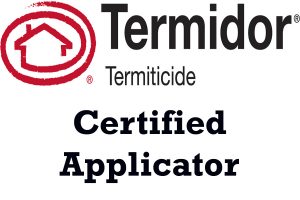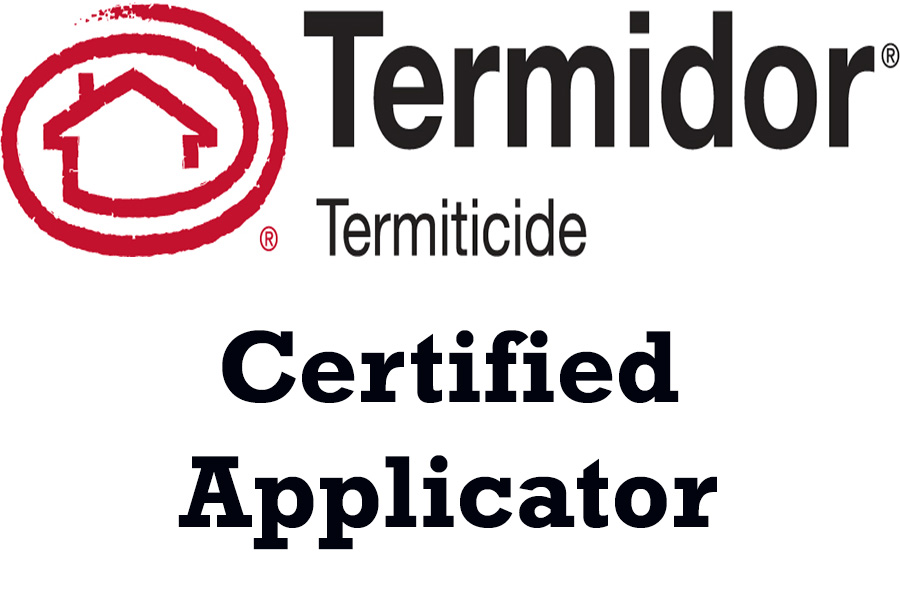 If termites are found at the property, there a few termite treatment options available.
Termite Liquid and Termidor Treatments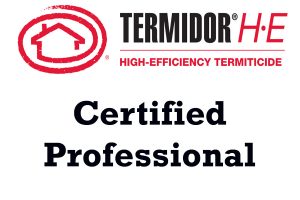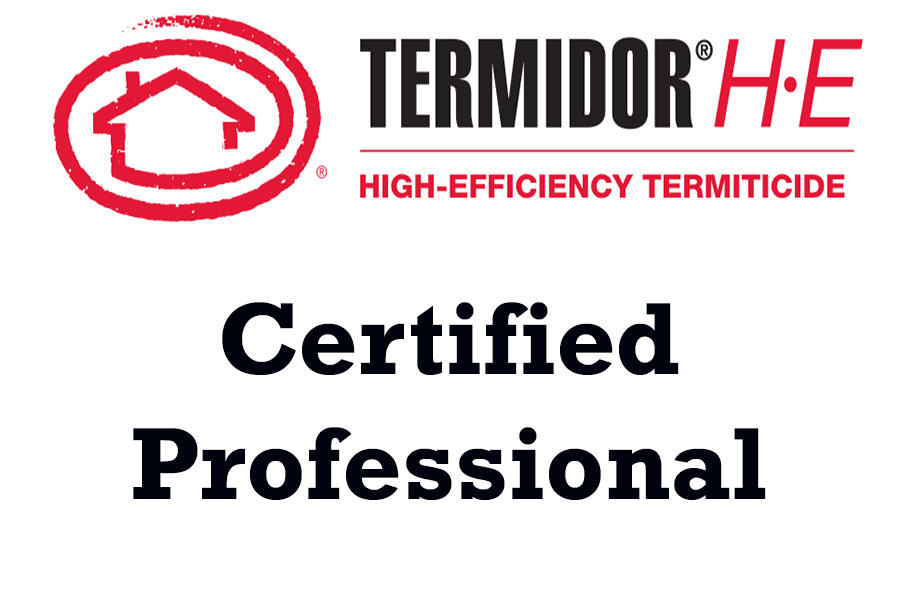 Termite Liquid Treatments involve the application of liquid termiticide into the soil around the exterior foundation of the home.
A very common and effective liquid termite treatment involves the application of a product such as Termidor. Termidor works by allowing the termites to come in contact with the chemical and then having the termite transfer the chemical to other termites. This process of transference eventually annihilates the entire termite colony.
You can learn about our termite liquid and Termidor treatments here.

Direct Wood Treatments
Direct wood treatments are a ECO Friendly termite treatment process. This treatment is the same as the direct wood treatment listed above in the PreTreatment Section.
With the direct wood treatment, a borate based solution is applied to the wood. This solution permeates into the wood and creates a treated area. When the termites chew into this treated wood, they are killed and the home is protected.
How is direct wood treatments ECO Friendly?
Since the primary active ingredient in the solution is a borate. It poses no hazard to mammals, including humans and most pets.
Since mammals have livers, they are able to process the borates and the borates have no ill effects. Insects and termites however, are devastated by borates and cannot survive.
You can learn more about our ECO Friendly termite treatments here.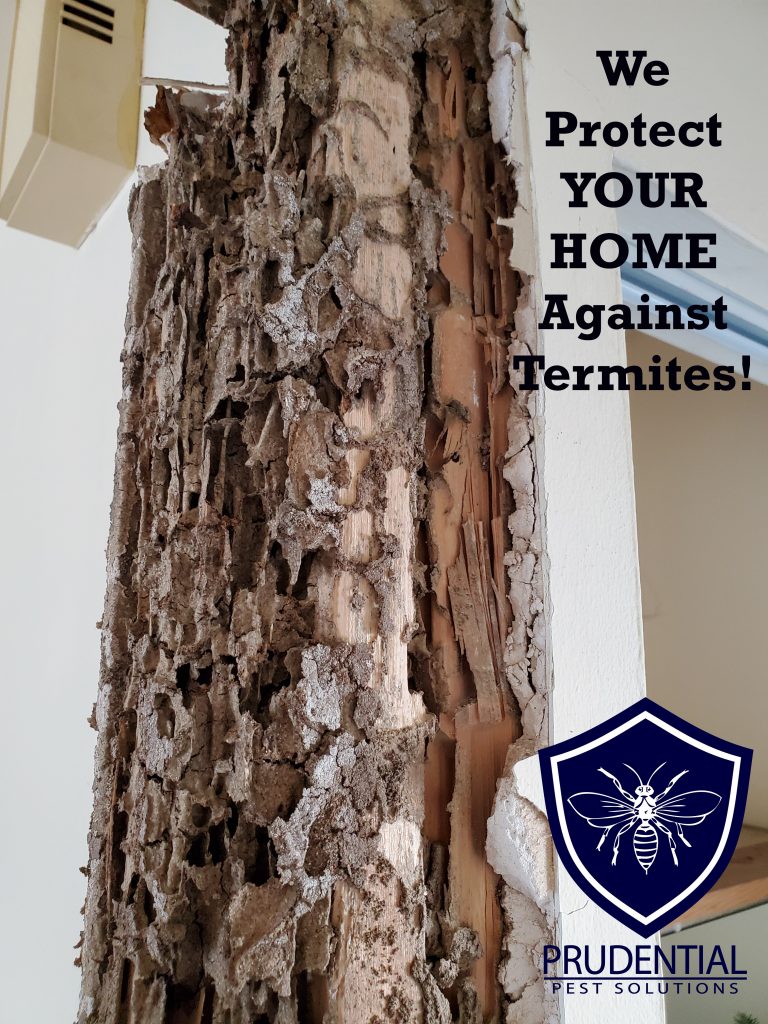 Termite Warranties
Even if termite activity was found, it does not mean the property is not viable. When the termites are treated professionally, a warranty is almost always attached to the treatment.
A termite warranty protects the homeowner against new termite activity.
Termite Exterminators
We service Chester County, Delaware County, Montgomery County and all of South Eastern and South Central Pennsylvania.
Some of the other areas we treat include:
Trusted Termite Exterminators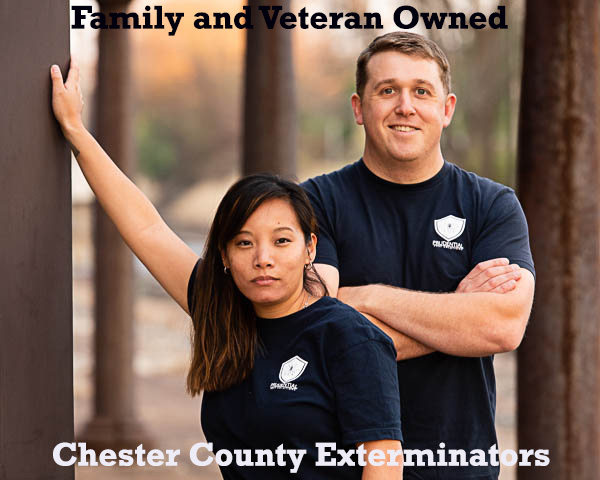 As a Marine Corps Veteran with a degree in Biology from Penn State, I promise you haven't met a termite exterminator like me before.
Our termite treatments are affordable and effective. Our termite warranty will protect your home for years and years.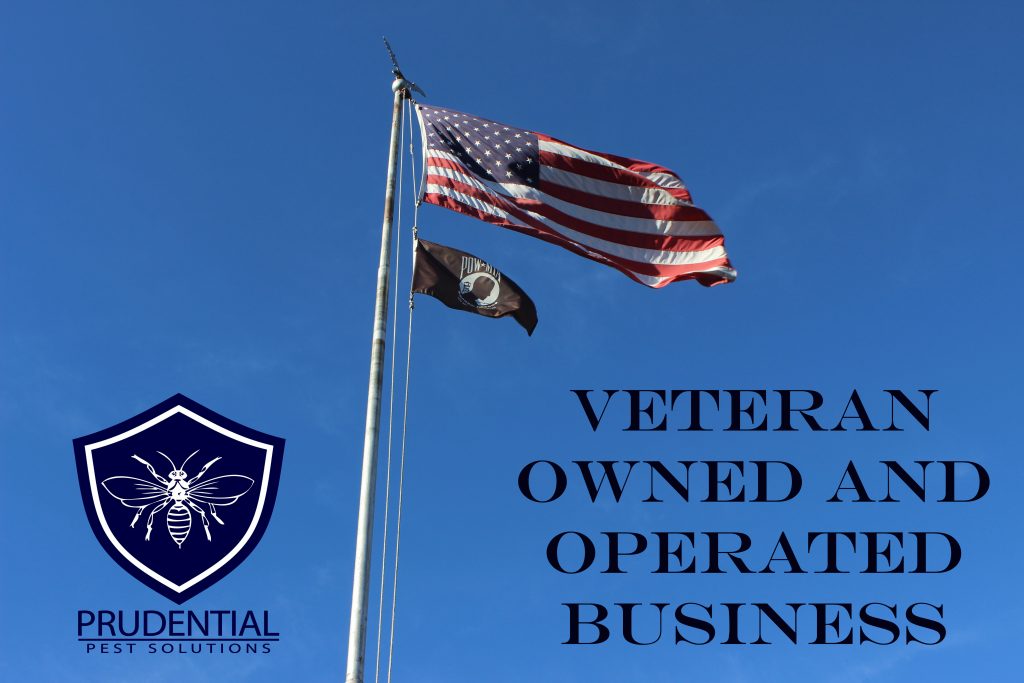 How can you get in touch with us?
Give us a call or text us at (484) 401-4361
Send us a contact form here.