This client thought they had a water leak in the ceiling above the bathroom on the 3rd floor of their home in West Chester Pennsylvania. They noticed that there were some soft spots in the drywall and assumed it was a water leak. When they touched the drywall ceiling, it was so soft that their finger went right through! What they found wasn't a water leak, but a yellow jacket nest!
When the yellow jackets came flooding into the bathroom, the homeowners quickly exited the room and shut the door. They originally thought they had honey bees and called a apiarist, a bee keeper. The bee keeper came out and confirmed that their issue was yellow jackets and not honey bees. The homeowners then called the professionals at Prudential Pest Solutions to treat and remove yellow jacket nest.
When I got to the bathroom, there were mostly dead yellow jackets on the floor by the only window in the bathroom. There was a finger sized hole in the ceiling by the shower where the homeowner had pushed through. I suited up in my bee suit and got to work.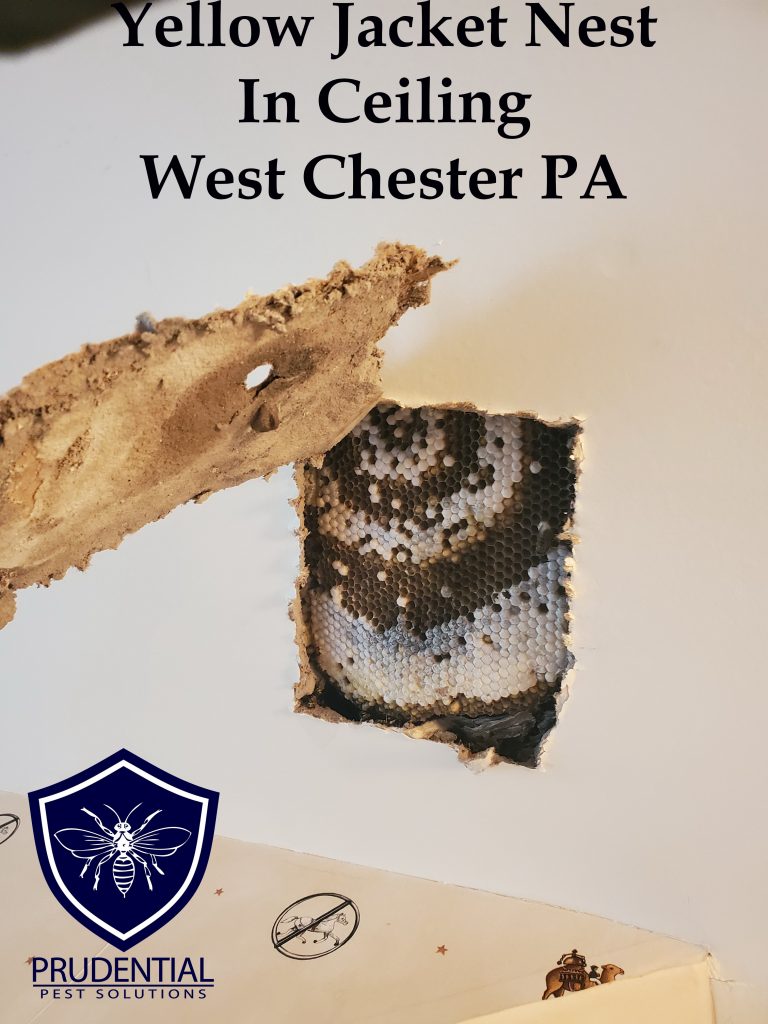 My preferred method for treating yellow jacket nests in structures is to apply a product called PT PI directly into the nest. This chemical works very quickly to kill the yellow jackets and it permeates the entire ceiling void. Once the nest is treated, we remove the nest and apply a long lasting residual insecticidal dust to the area. For this job I used a dust called Tempo Dust. After the treatment is completed, I apply tape to close off the opening where the nest was. This prevents any straggling yellow jackets from entering the bathroom.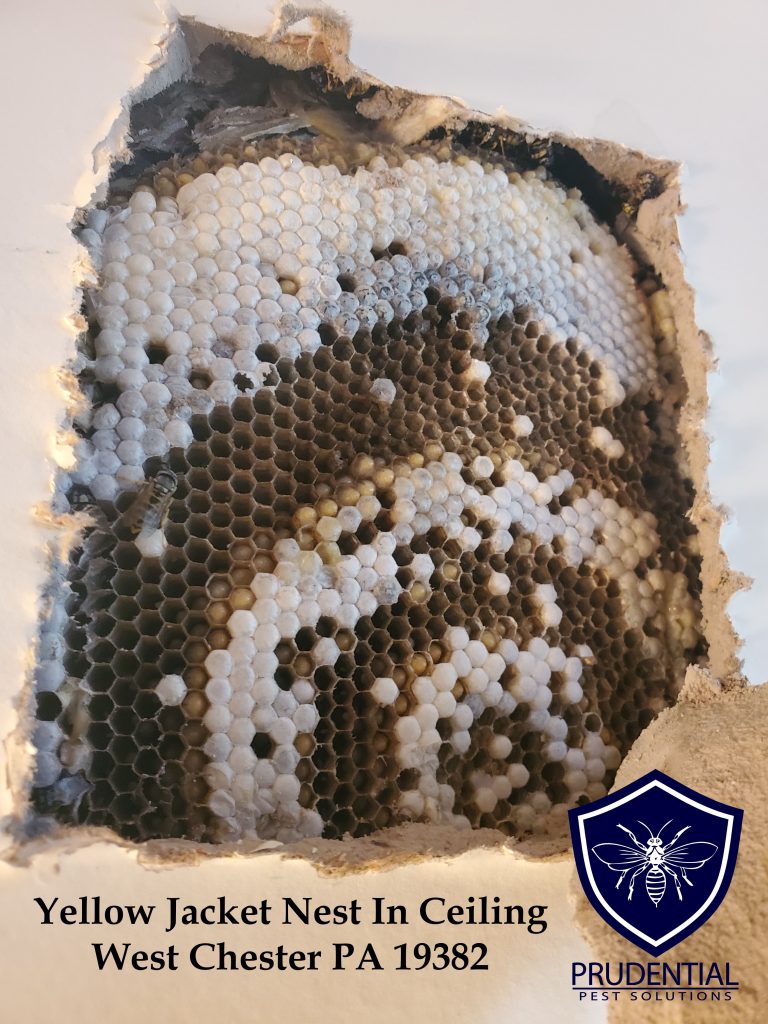 After the treatment is completed, the nest is removed, and the hole taped up, it's time to clean-up the area. I use a battery powered backpack vacuum to remove the dead yellow jackets, nest, and drywall. This leaves a clean and professional appearance for the client. When we leave a yellow jacket job, the only thing the homeowners have to do is repair the small section of drywall we removed.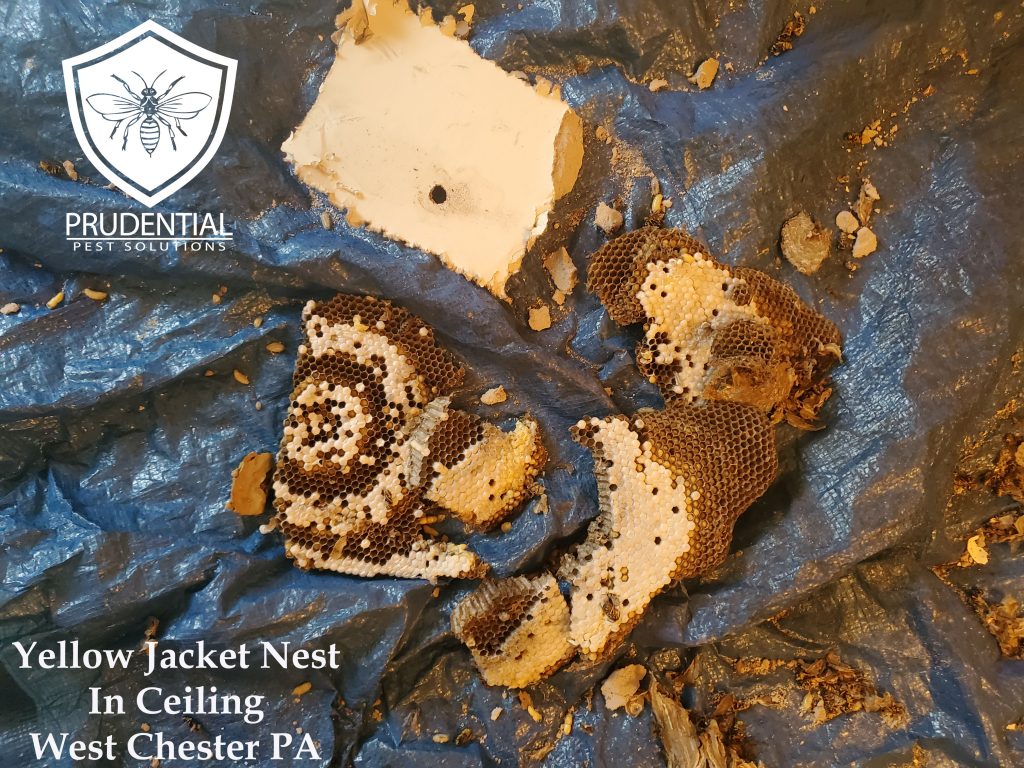 Prudential Pest Solutions is a full service, family and veteran owned and operated pest control and extermination company. We are experts at preventing, treating, and removing yellow jacket, hornet, bee, and wasp nests.
As a Marine Corps Veteran with a degree in Biology from Penn State, I promise you haven't met an exterminator like me before!
If you live in South Eastern and South Central Pennsylvania and have a yellow jacket problem, it's time to call in the professionals!
Give us a call or text us at (484) 401-4361 to speak with a yellow jacket expert.