Prudential Pest Solutions is Berks Bed Bug Exterminator. We are the local experts at treating and preventing bed bug infestations. Having bed bugs can be stressful and mentally draining. Our Berks County bed bug treatments will restore the peace back into your home!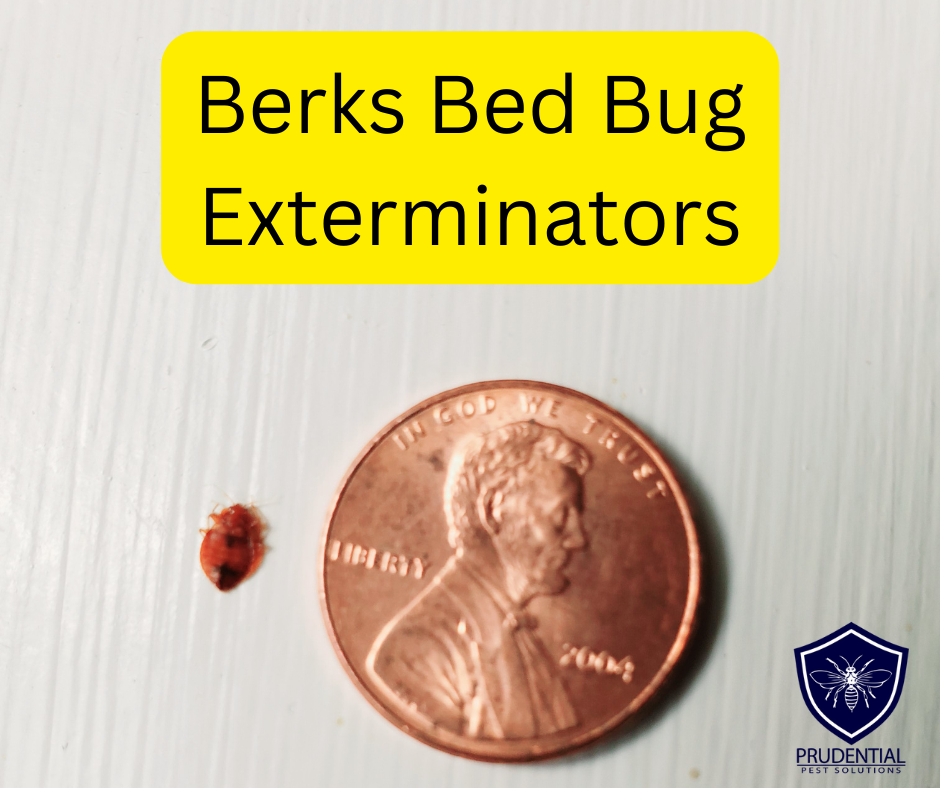 Bed bugs are blood feeding insects that are found wherever people are found. They do not care about how clean or cluttered your house is. Bed bugs only care about you, and the food that you provide them. Our bed bug treatments are affordable, effective, and professional!
Berks County Bed Bug Inspections
Before we can perform a bed bug treatment we need to complete a few steps. The first step is to verify that you actually have bed bugs. There can be many different pests that can bite us as we sleep. Some of the common pests that we find that resemble bed bug bites include: fleas, mosquitoes, spiders, carpet beetles, ticks, and many more.
We look for live or dead bed bugs, excrement, and eggs to determine if you have bed bugs. You can always send us any pictures you have of the insects or evidence and we can verify over text or email. Once we have verified you have bed bugs, we can schedule a bed bug treatment.
Berks County Bed Bug Treatments
Once we have determined that you have bed bugs, we can schedule a bed bug treatment. Before the initial service, the home needs to be prepared for a treatment. This preparation includes de-cluttering the home, laundering the bedding and clothing on HIGH heat, and providing access to the walls and furniture.
Our treatment process looks like this: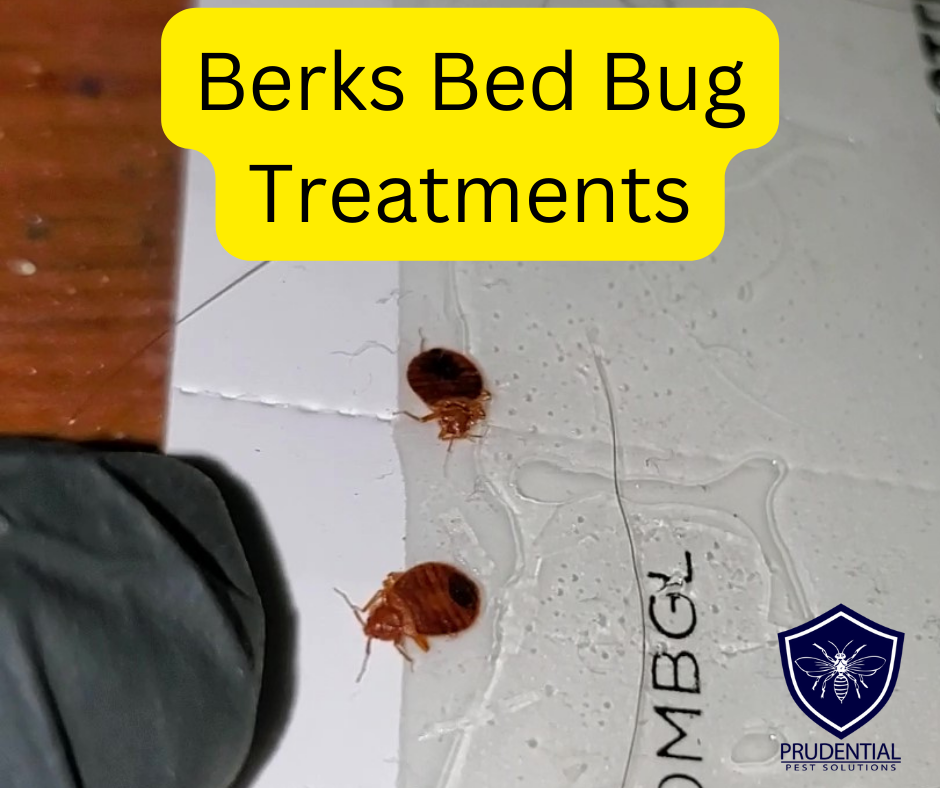 Thoroughly vacuum and remove any live and dead bed bugs and their eggs.
Perform a liquid treatment to the home
Use a combination of bed bug insecticidal dust and aerosols
Vacuum again after the initial treatment to remove any bed bugs that emerge after the treatment
Perform a follow-up service 7-14 days after the initial visit (included in the initial cost) to rotate chemicals in case there is any chemical resistancy.
Berks County Bed Bug Experts
Prudential Pest Solutions are Berks County's Bed Bug Experts! We are a fully licensed and insured bed bug exterminating and treatment company servicing Berks County PA and the surrounding areas. There is no bed bug issue that we cannot resolve! As a Marine Corps Veteran with a degree in Biology from Penn State, I promise you haven't met an exterminator like me before!
If you have a bed bug issue, or think that you do, it's time to call the professionals! Give us a call or text us at (484) 401-4361 to speak with a bed bug expert today!