Animals such as rabbits, groundhogs, and skunks love to make their home under porches, decks, and sheds. After you remove the animal by trapping, what can you do to keep animals from out from under your shed and deck?
How to prevent digging animals from getting under your shed?
Digging animals such as skunks and groundhogs are experts at excavating dirt and stone from under and around porches, decks, and sheds to create a den. Oftentimes, homeowners will attempt to block the animals by placing stones or other blocking material at the edge of the structure.
Since skunks and groundhogs are built for digging, they can easily dig under the stone or blocking material to get back under the shed, deck, or porch.
The most effective way to keep animals out from under your structures is to install an exclusion system that goes UNDERGROUND.
Dig Defence is an exclusion system that keeps animals out!
For professionals such as us, we use a product called Dig Defence. Dig Defence is a solid steel fencing product that installs flush to the structure and is installed under the ground to prevent those digging animals.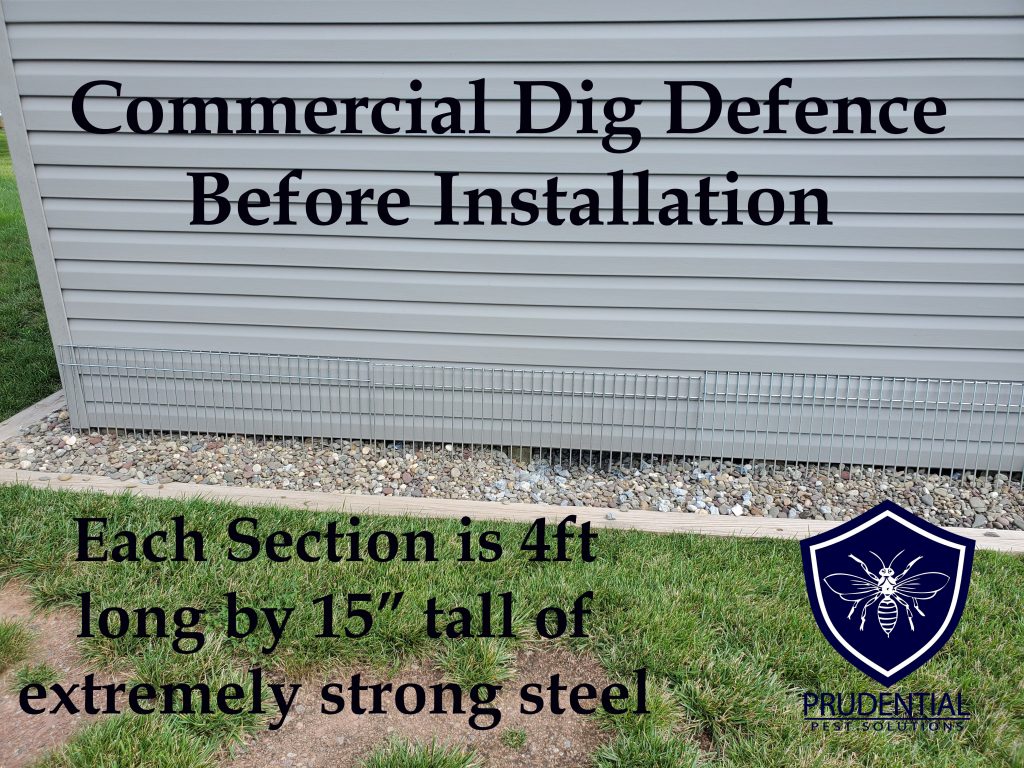 We use the commercial grade Dig Defence where each section measures 4 feet wide by 15 inches tall. Since the product is 15″ tall, we can ensure that even the most motivated digging animal won't be able to dig under the structure.
The galvanized steel construction of the material ensures a rust-proof, long term solution to keeping wildlife out from under structures!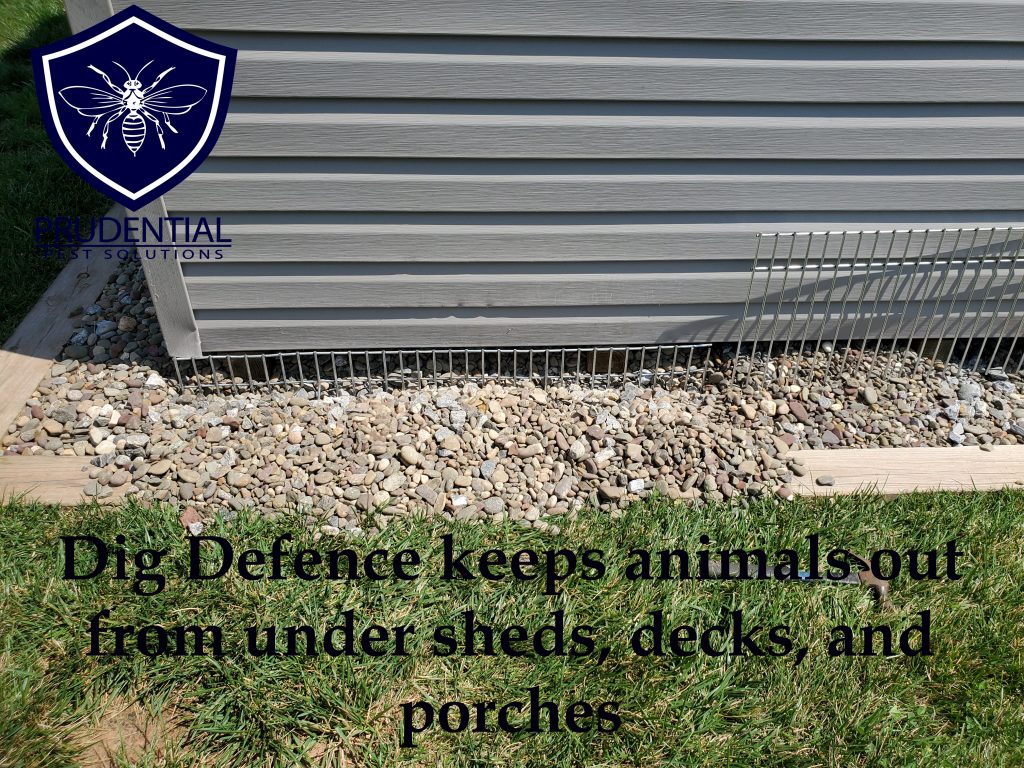 Keeping animals out while still looking good!
Not only does Dig Defence keep the animals out from under your porch, deck, and shed, it also blends right in. When installed, the Dig Defence sits flush to the structure and low to the ground. This allows the product to not be noticeable to people while still keeping animals out.
Depending on the height of the structure, more of the Dig Defence may be visible. If this is the case, we install some decorative lattice over the Dig Defence to camouflage the product.
Preventing Wildlife under your porch, deck, and shed
Whether you currently have a skunk, groundhog, or rabbit under your porch, deck, or shed, or you want to prevent that from every happening, Dig Defence is the BEST product!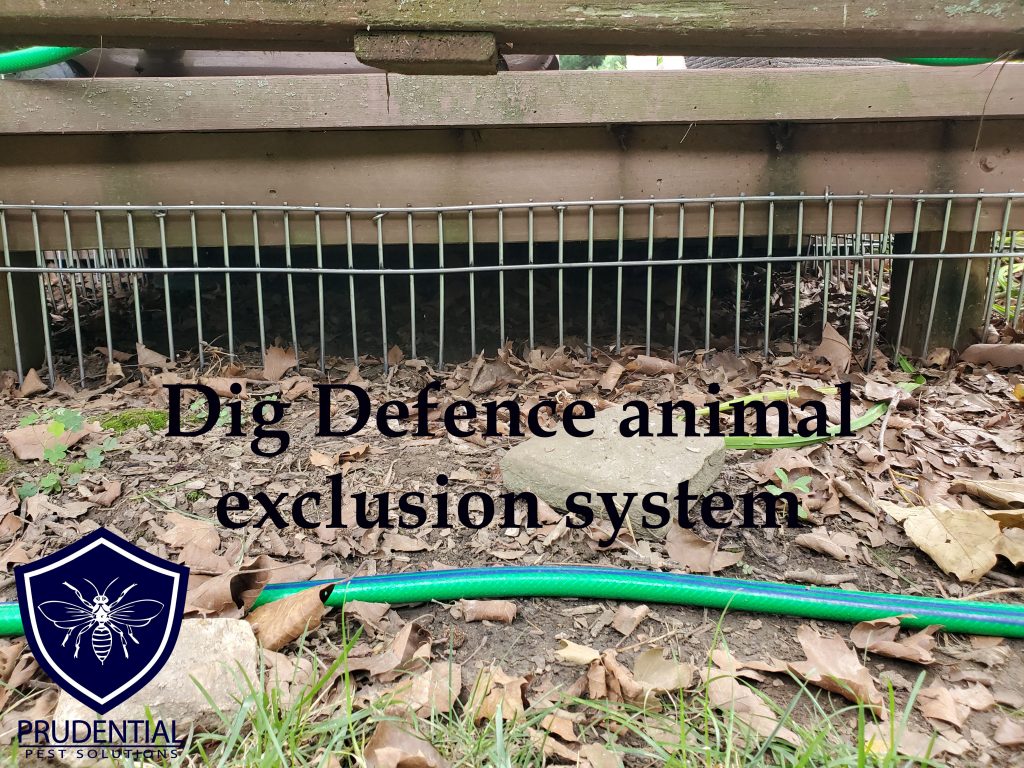 Animals digging under your fence?
If you have a fenced in yard, animals can often dig under the fence to get into your yard. Dig Defence can be installed along the entire fenceline or just where the animal activity is.
Maybe you don't need to keep animals out of your yard, but need to keep them in?
Dogs love to dig and sometimes our furry friends can dig themselves to freedom! Dig Defence is strong enough to prevent any sized dog from digging out of your yard and escaping.
Where do we install Dig Defence?
There are many applications for installing Dig Defence including:
Sheds
Decks
Porches
Fences
Airport Fences
Commercial Properties
Many More!
Experienced Dig Defence Installers
Prudential Pest Solutions are experienced at installing Dig Defence and other other animal exclusion and prevention products. We are a fully licensed and insured pest control and wildlife control company that focuses on long term animal solutions.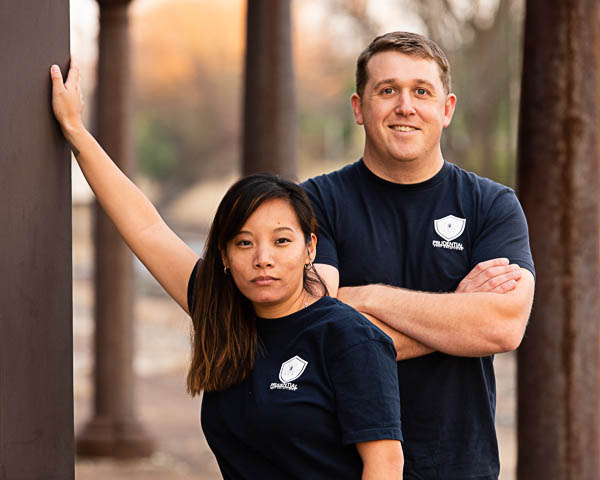 Where do we install Dig Defence?
We install Dig Defence to our client's in South Eastern and South Central Pennsylvania including:
Montgomery County
Delaware County
How to contact for a Dig Defence Quote?
Give us a call or text us at (484) 401-4361 to speak with a wildlife expert that can schedule you for a Dig Defence estimate.