Here are our 6 tips to be pest-free for Spring. After a long winter and with Spring right around the corner, it is time to inspect your home for pest issues.
Below are some of the common issues we encounter at our client's homes that can cause pest issues when the weather warms up.

#1 Check your downspouts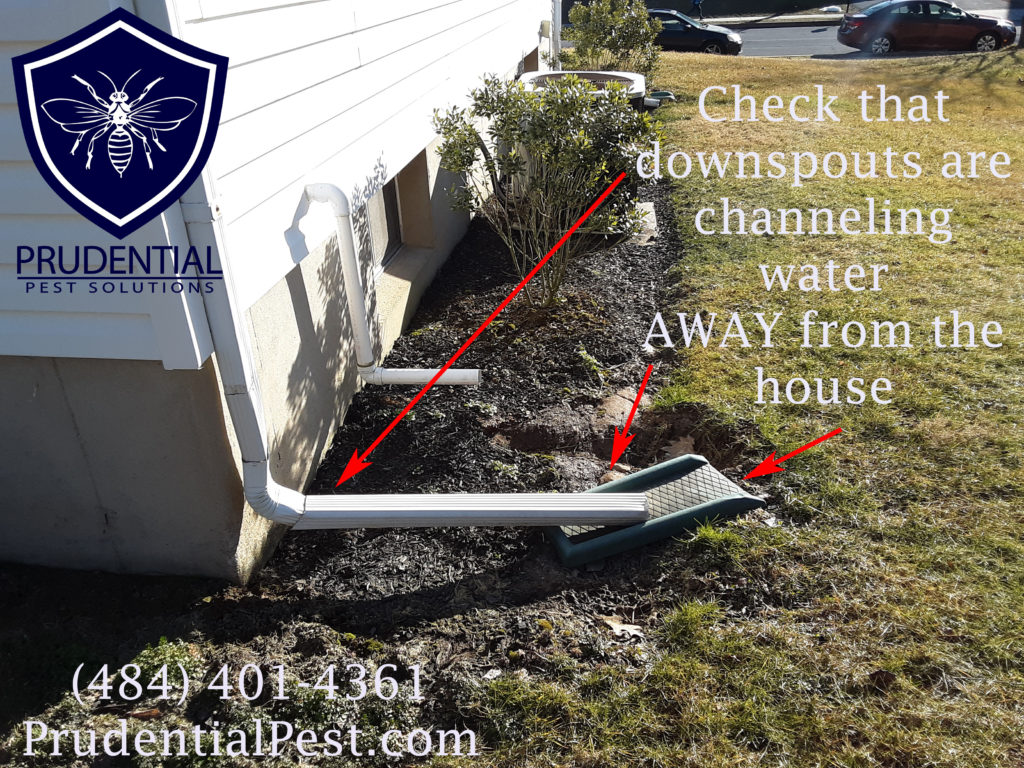 Moisture around the home is one of the BIGGEST conditions that can lead to pest issues. You might be surprised to find that your downspouts are dumping all of that rain water directly onto your home's foundation.
By ensuring that your downspouts are in good shape and channeling the water AWAY from your home, you can lower your chances of getting pests.
Downspouts can be extended in many different ways. Just get that water away from your house!
You can learn more about moisture and pest issues here.

#2 Keep Gutters Clear of Debris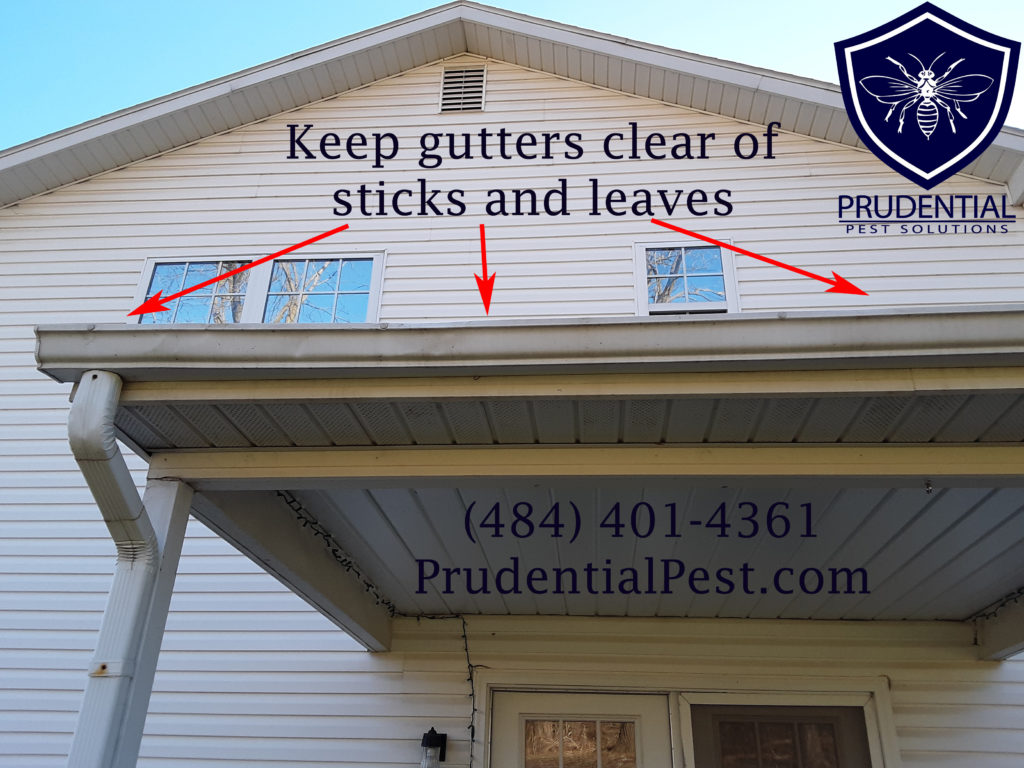 You downspouts can't do their job if the gutters above them are clogged with leaves, sticks, and gunk. Gutters, when cleared out, channel rain water from the roof to the downspouts. When the gutters are clogged with debris, the water will not flow and become trapped.
Trapped, non-moving water in gutters can cause many pest problems. Mosquitoes can use the standing water to breed and create many, many new mosquitoes come summer.
Water in the gutters can also start to degrade the wood fascia and other roof support pieces. Besides the structural issue of the water rotting the wood, this environment is perfect for carpenter ants. Carpenter ants require a certain moisture level in the wood and blocked gutters can provide that.
Gutters should be checked and cleared out before spring to prevent water issues.

#3 Keep Tree Branches and Bushes Away from the house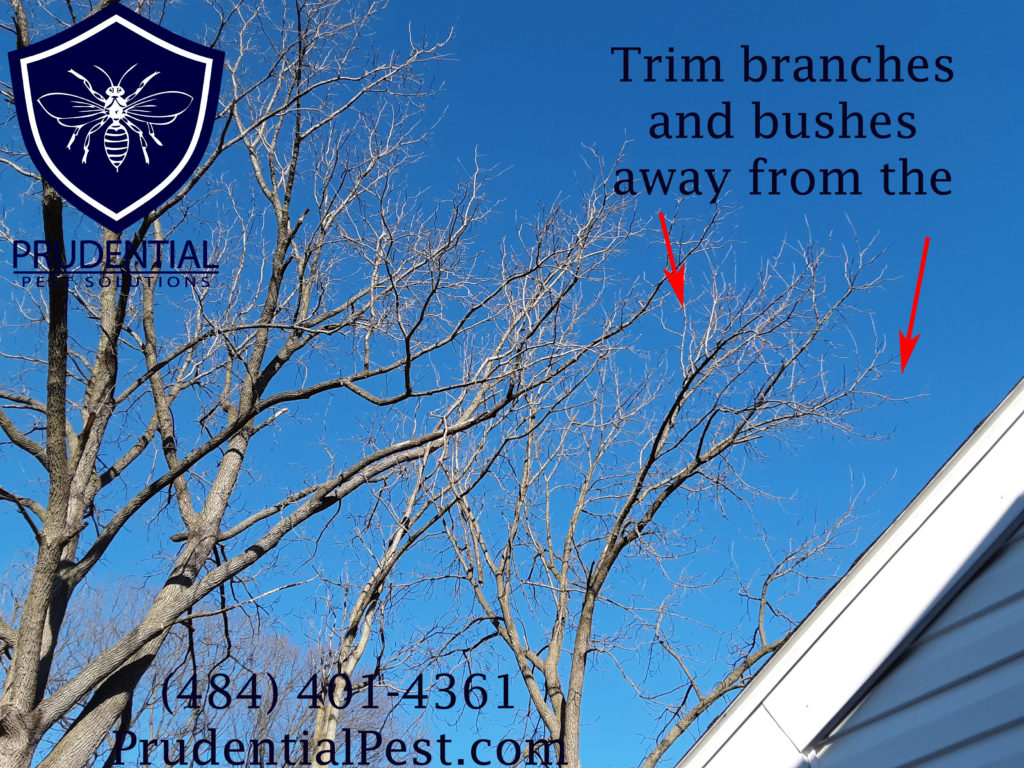 Keeping trees, branches, and shrubbery away from the house is incredibly important to preventing pests. Insects, rodents, and even wildlife use the trees, branches, and shrubs as a natural ladder onto your home!
We have trailed ants going up a tree, onto a branch, and then onto the roof of a home. Squirrels and mice can do the same thing. Even though these pests can climb, when you remove the "natural ladder", they have a much harder time getting onto your home.
We recommend trimming branches and not planting trees within 8 feet of your home. This will keep insects, rodents, and wildlife from getting onto and then INTO your home!
#4 Check your door seals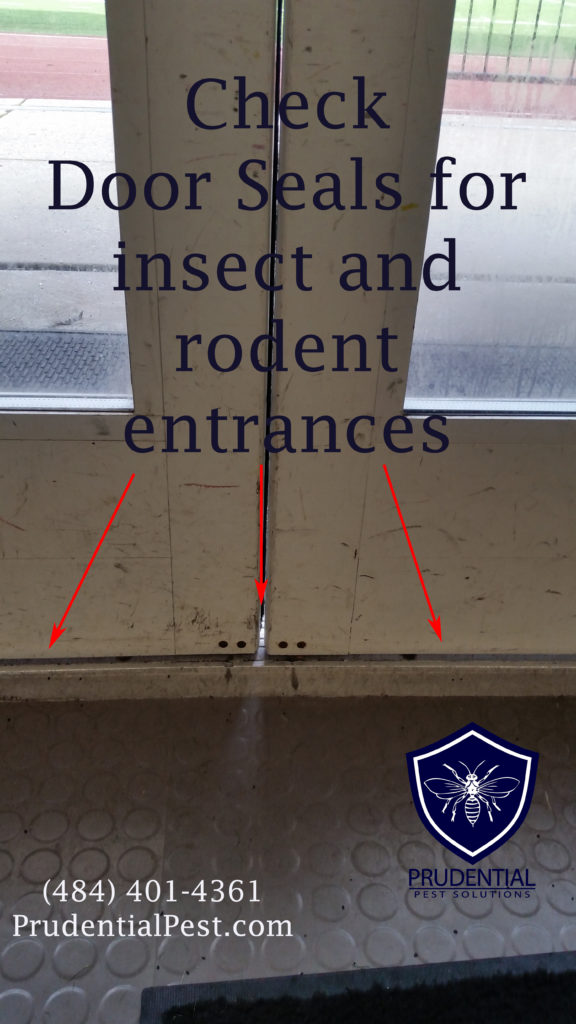 You may be surprised by inspecting your door seals. Sometimes the most used pest entrances are the same ones we use!
Door seals are easily found at hardware stores and can easily be installed. Door seals can prevent pests and rodents from strolling right on into your home!
#5 Seal up Rodent Entrances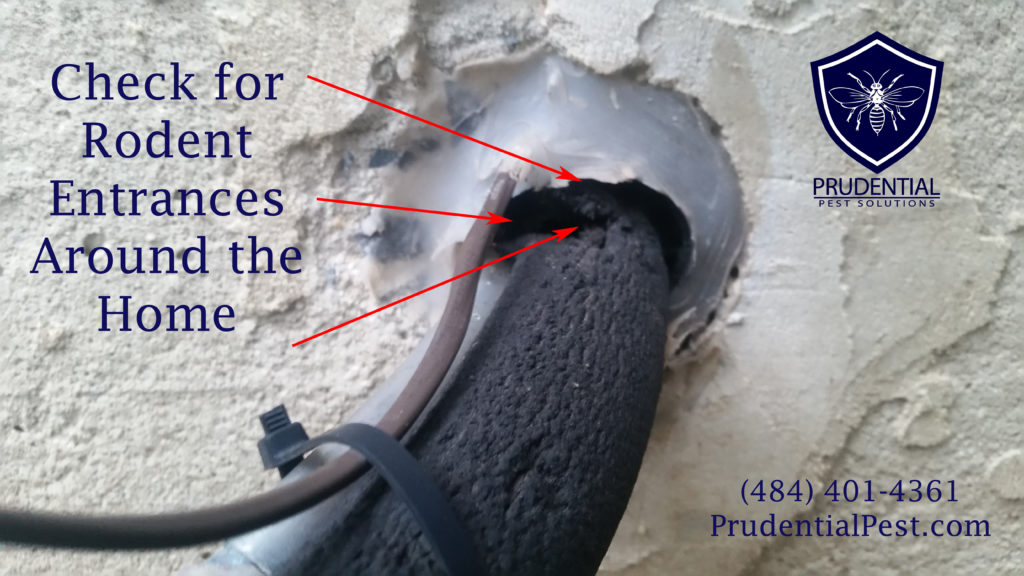 Here is a video of common rodent entrances around the home:
#6 Sign up for a Pest Control Plan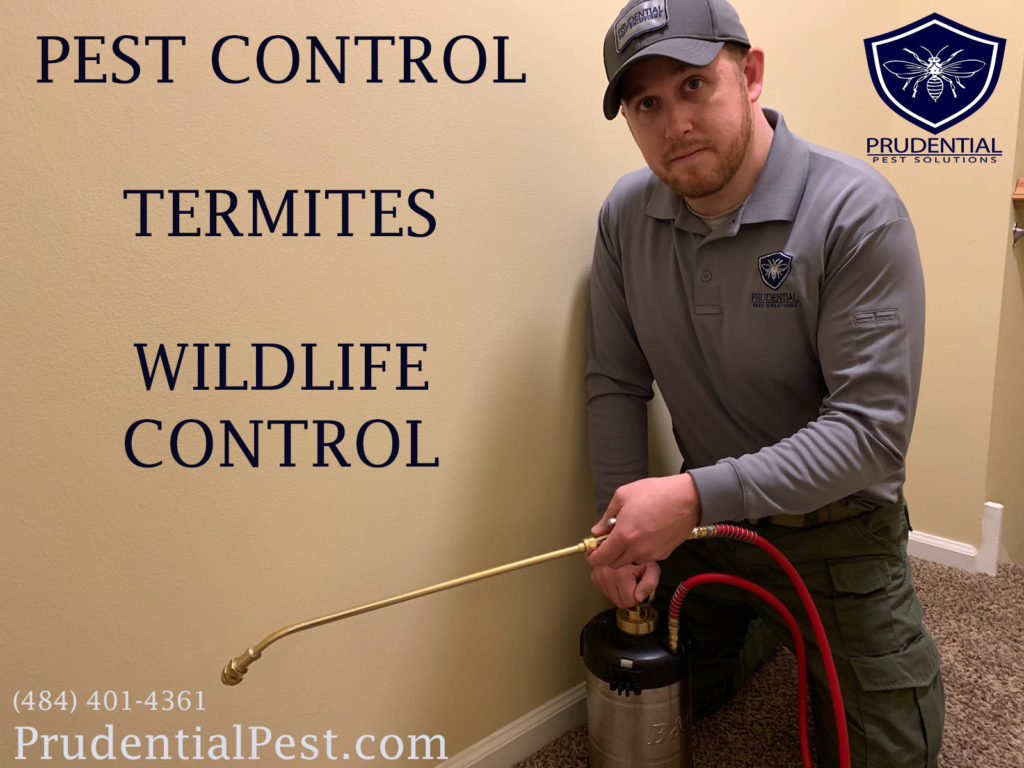 Many pest control companies offer pest control service plans. These plans are designed to keep your home pest-free year-round. Many of these plans are extremely affordable and effective. Why do it yourself when you can hire a pro?
Chester County Pest Control Plans
If you live or work in Downingtown, West Chester, or Chester County, we have a pest plan for you!
Our pest control plans can get you and keep you pest-free year-round. With FREE in-between service calls for covered pests, you can rest easy knowing that pests won't stand a chance!