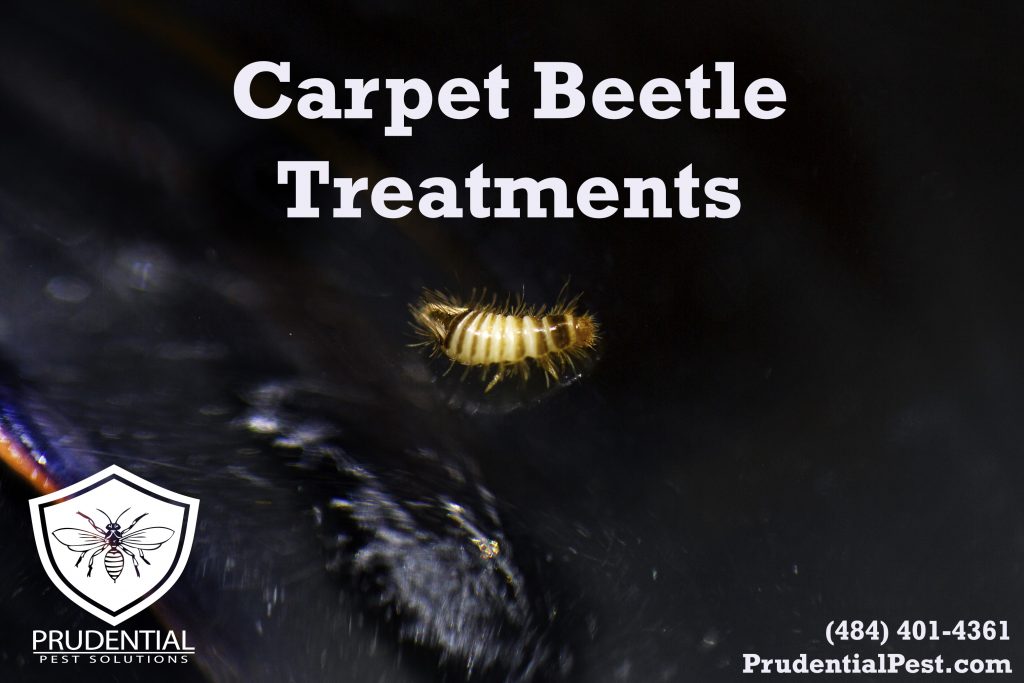 Carpet beetles are small, fiber eating pests that can infest homes, businesses, and museums. Our carpet beetle treatments can eradicate these pests and protect valuable property.
There are 2 main stages of the carpet beetle that most clients experience. The adult carpet beetle is similar in shape to that of a ladybug but smaller. The adult carpet beetles usually feed on plant material and pollen and are not a cause of damage within the home.
Carpet Beetle Larvae cause damage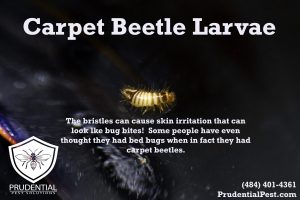 The larvae stage of the carpet beetle is the stage that does cause damage. This hair and bristled covered larvae will feed on many fibrous materials including:
carpets
clothes
furs
taxidermy mounts
antique and historical documents
and much more.
Carpet Beetle Larvae and Bed Bugs
The bristles on the carpet beetle larvae have been known to cause skin irritation to people that can resemble insect bites. To be clear, carpet beetles and carpet beetle larvae will NOT bite you.
The irritation that the bristles cause can look just like bed bug bites.
Our Carpet Beetle Treatments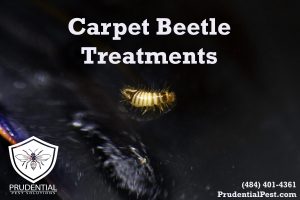 Our effective carpet beetle treatments include locating the origination of the infestation, vacuuming and removing as many carpet beetle larvae and adults as possible, removing any food source that is not supposed to be in your home, and applying a residual insecticide.
Applying an insecticide to the interior perimeter of the home, treating the interior window sills and tracks will help prevent adult carpet beetles from entering the home from the outside.
Other Carpet Beetle Food Sources
food debris
rodent and bird nesting
dead insects
About Us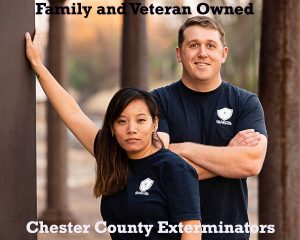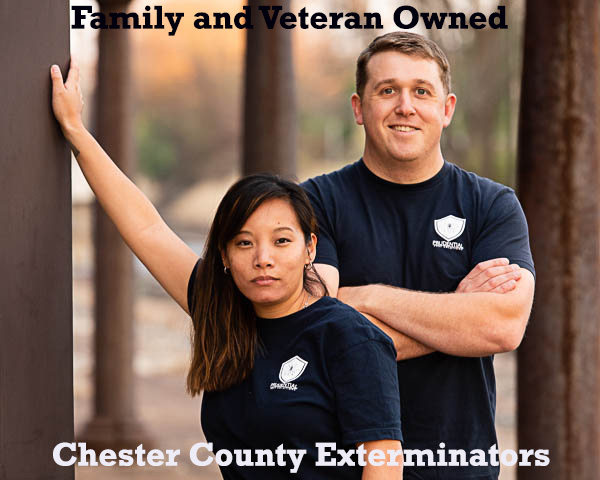 Prudential Pest Solutions is a full service pest control and exterminating company. We are fully licensed, insured, and knowledgeable to resolve any pest issue you have.
As a family and veteran owned company, you can trust that we will treat your home like it's our own. The safety of your family, pets, and the environment are ALWAYS our top priority.
With a degree in Biology from Penn State and being a Marine Corps Veteran, I promise you have not met an exterminator like me before!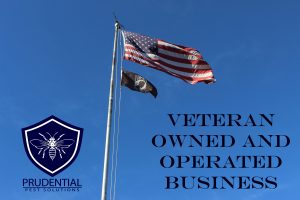 Where do we service?
We service all of Chester County and South Eastern Pennsylvania including:
Carpet Beetle Exterminators
Call or Text Us at (484) 401-4361 to schedule an appointment
You can send us a contact form here.