Our client in Oxford PA heard scratching and thought they had a rodent or wildlife infestation in their attic. They bought mouse and rat poison and traps to resolve the problem themselves. After the noise continued, they decided to call the professionals at Prudential Pest Solutions to help with their pest issue.
When I arrived at the house for the service call and walked to the front door, I noticed a lot of yellow jackets entering and exiting the roof line of the house. Right away I knew that the issue was not a mouse or squirrel, but a nest of yellow jackets in the wall somewhere.
After a brief inspection of the walls on the second story, I found a circular soft spot in the wall. This is where the yellow jacket nest was.
The wall was so thin where the nest was that I was able to poke my finger right into the wall. This is because the yellow jackets will chew at the drywall until it becomes paper thin.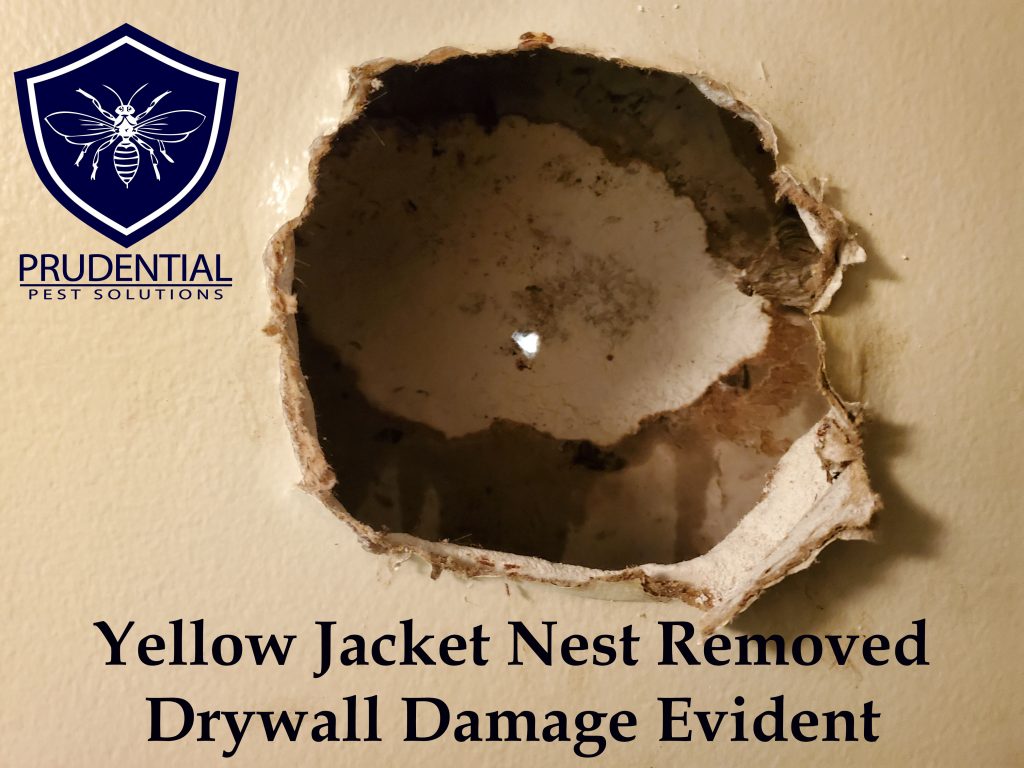 We were able to treat and remove this yellow jacket nest in the wall because we are experts at identifying, treating, and removing yellow jacket, hornet, wasp, and bee nests from homes and properties.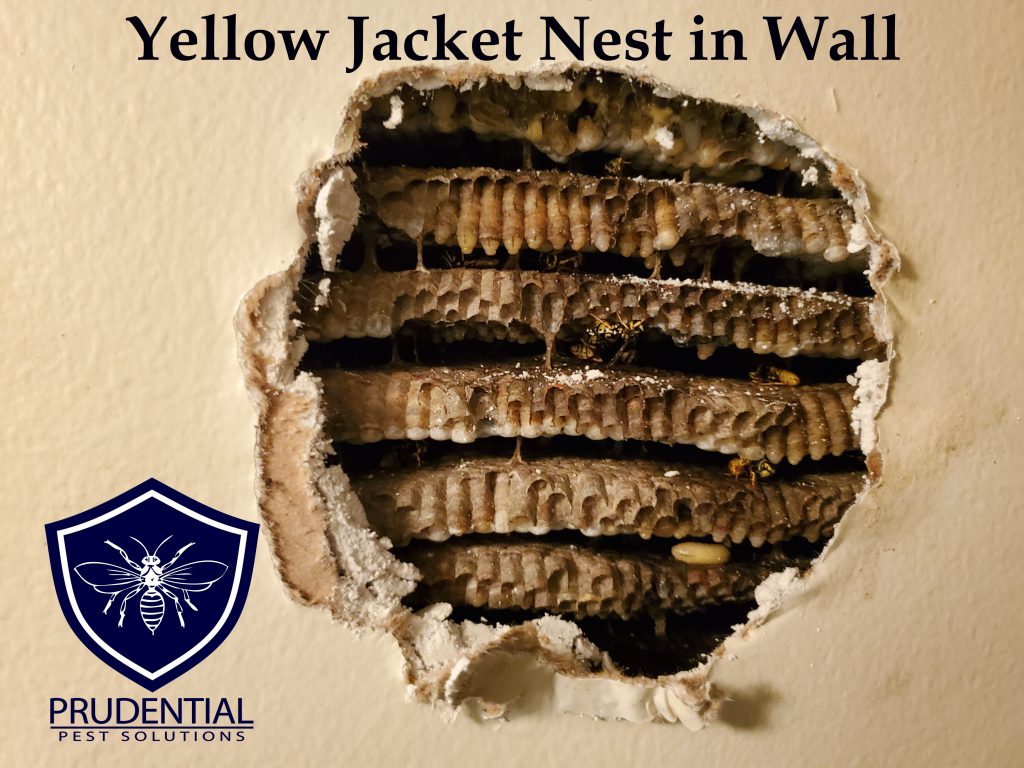 Prudential Pest Solutions services all of South Eastern and South Central Pennsylvania including Chester, Berks, Montgomery, Lancaster, Delaware, and York Counties.
As a veteran and family owned and operated pest control and exterminating company, you can trust that we will resolve ANY pest issue you have in a professional and effective manner.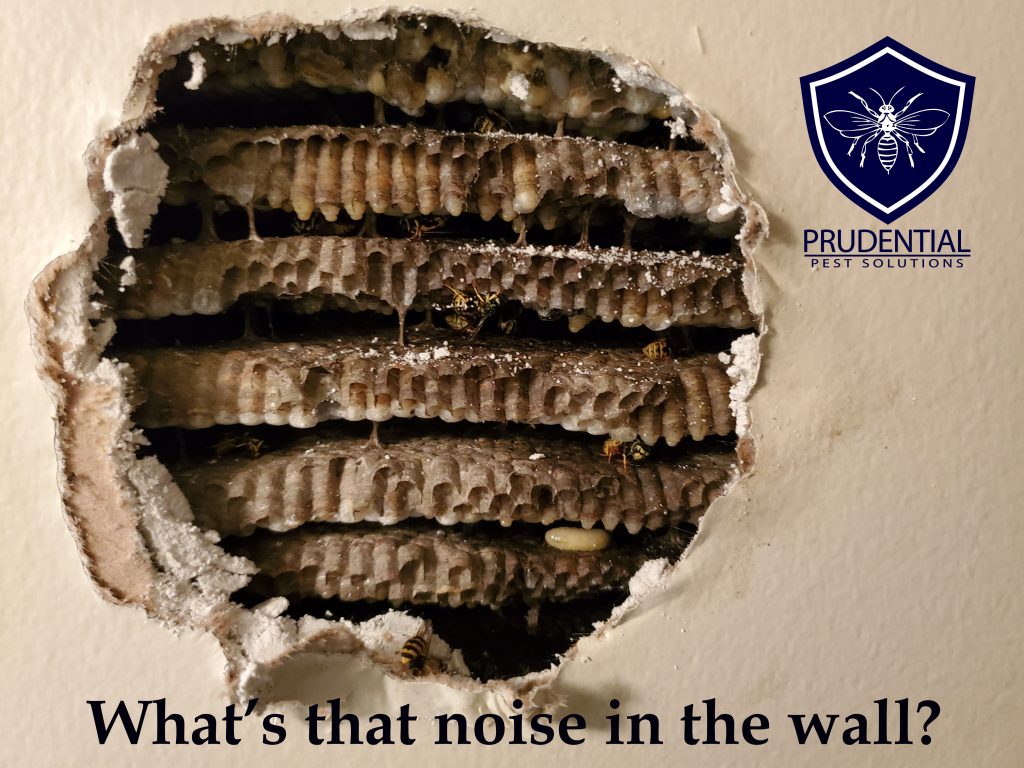 As a Marine Corps Veteran with a degree in Biology from Penn State, I promise you haven't met a yellow jacket exterminator like me before!
If you need a yellow jacket or hornet expert, call the professionals at Prudential Pest Solutions! You can call or text us at (484) 401-4361