This yellow jacket nest was in the ceiling in a home in Kennett Square Pa. We located the nest due to the loud and audible sound the yellow jackets were making in the ceiling above the dormer window. The sound is like crimpling paper or crunching/chewing noises.
In addition to the noise, there is a very noticeable stain on the ceiling where we suspected the nest to be. This is also the are where the ceiling was very, very soft. This is because the yellow jacket nest is directly above the ceiling making the ceiling drywall very thin. In fact, the ceiling under the nest was only as thick as the paint applied on the ceiling.
We apply a product called Pyrocide 100 to the nest directly. I correctly mentioned this chemical initially and then incorrectly corrected myself into saying Pyrocide 1000. Pyrocide 1000 does not exist and we in fact used Pyrocide 100.
Since the ceiling is so soft directly under the yellow jacket nest, I was able to pierce into the area above the ceiling using only the tip of my B&G aerosol machine.
Once we start to apply the Pyrocide 100 into the nest, the treatment does not last very long. This is because the product we apply kills the yellow jackets within seconds of application. It also permeates the entire nest very quickly to ensure we kill the yellow jacket colony quickly.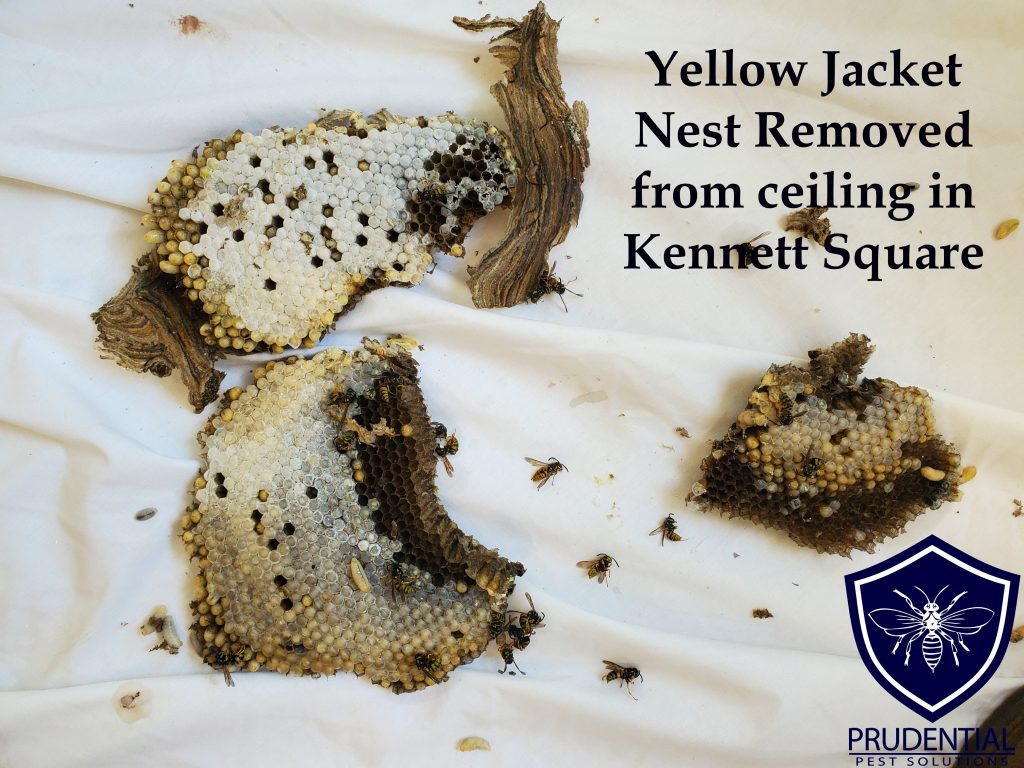 At first when you apply the Pyrocide 100, the yellow jacket nest will erupt with the noise of hundreds of yellow jackets humming loudly. Within a few minutes, the entire area will be silent. This is when you know it is ok to start removing the nest and enlarging the hole in the drywall.
We always dry to minimize the damage we cause to the drywall. This means that we only remove the soft areas of drywall and cut out a nice square or rectangle shape. This allows us to remove all of the nest and will allow the person repairing the drywall to make an even repair.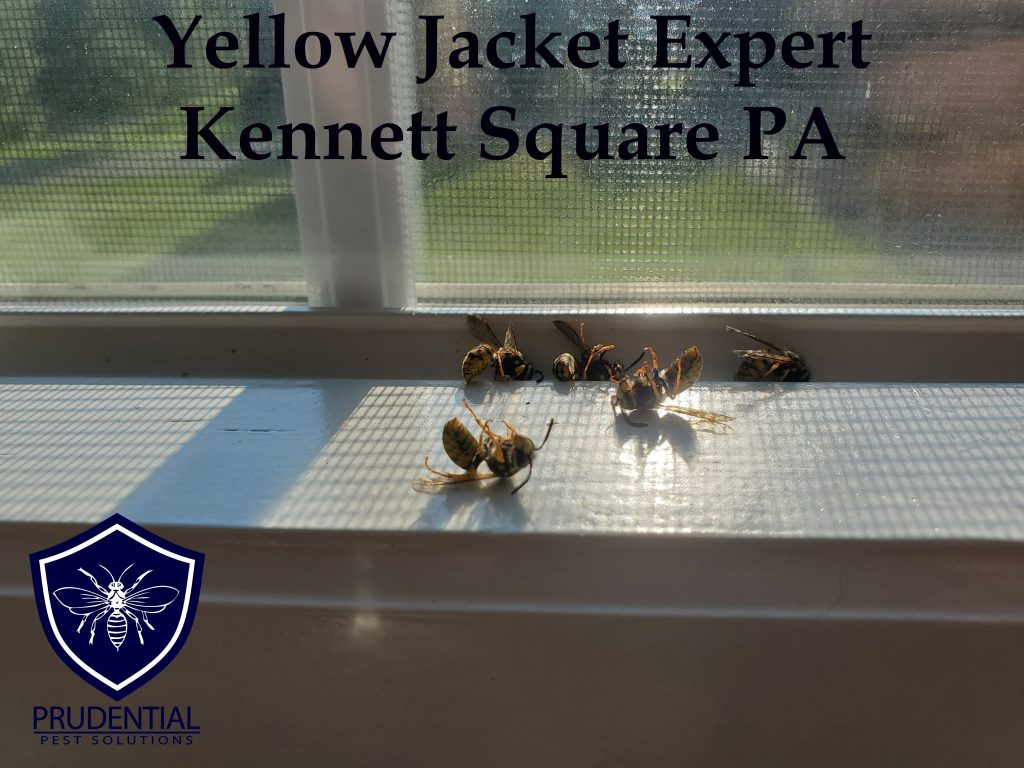 Once the nest is removed and the area taped up, we vacuum and clean up the surrounding area. We always leave a clean environment for our clients.
We service Berks, Chester, Montgomery Counties and ALL of South Eastern and South Central Pennsylvania. We are a Family and Veteran owned and operated pest control and exterminating company.
Have a yellow jacket, hornet, or wasp issue at your home? We can help! Give us a call or text us at (484) 401-4361