This bald faced hornet nest was in a bush in Kennett Square PA. Kennett Square is in Chester County in South Eastern Pennsylvania. The nest was located in the middle of a bush a few feet above the ground.
After putting on my bee suit, I approach the nest and apply PT PI into the main nest opening. This chemical works extremely fast and permeates the whole nest. The other advantage of PT PI is that there is no residual effect meaning that the product works quickly but doesn't leave any long term treatment.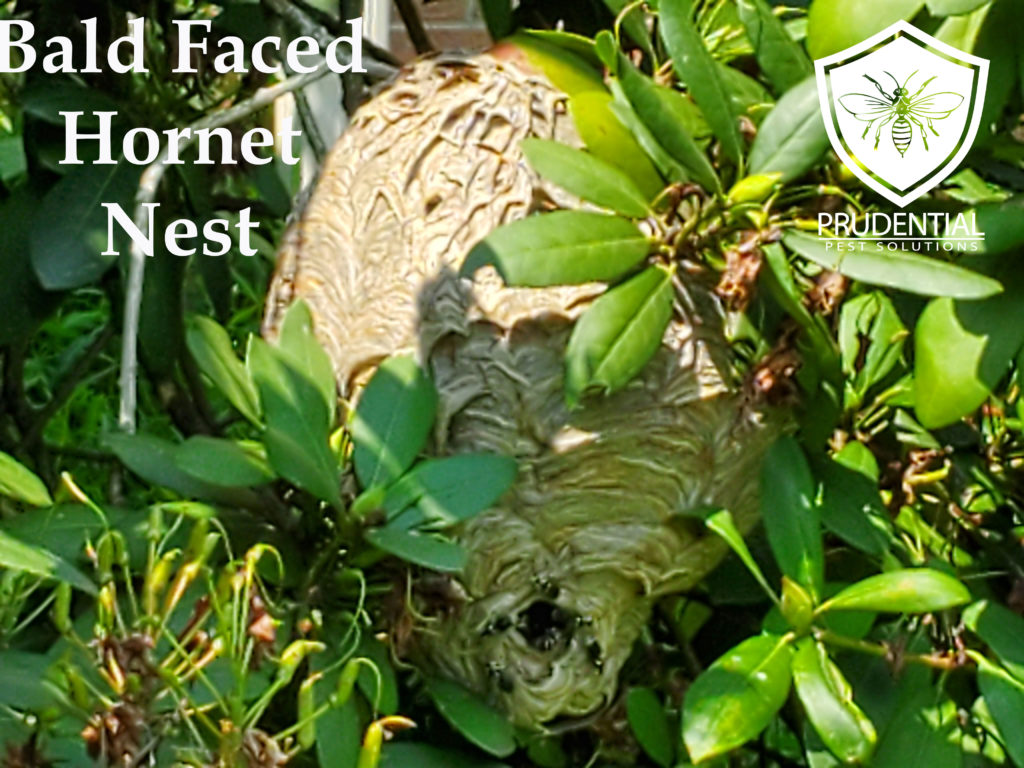 Once the nest has been treated I use a small saw to cut through the main support branch. I then remove the nest and we use a liquid chemical to spray the bush down.
This will kill off any of the hornets that return to area of the bush where the nest was located. Prudential Pest Solutions is a Veteran and Family owned and operated pest control and exterminating company.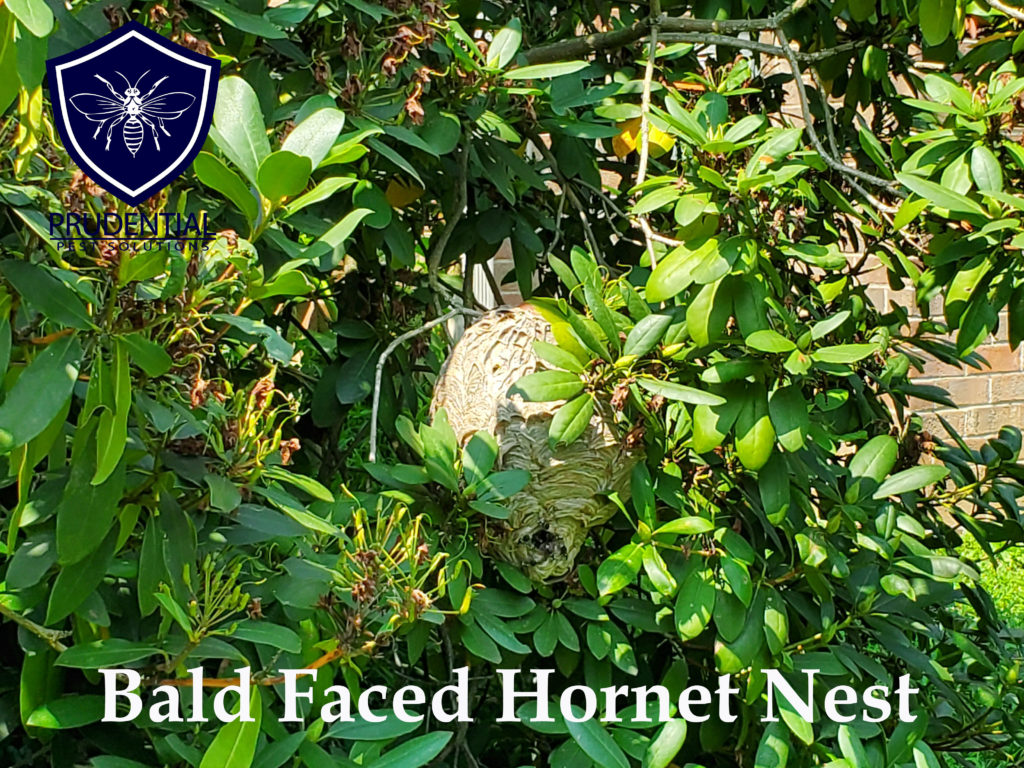 We are EXPERTS at treating and removing hornet, wasp, yellow jacket, and bee nests. As a Marine Corps Veteran with a degree in Biology from Penn State, I promise you haven't met an exterminator like me before!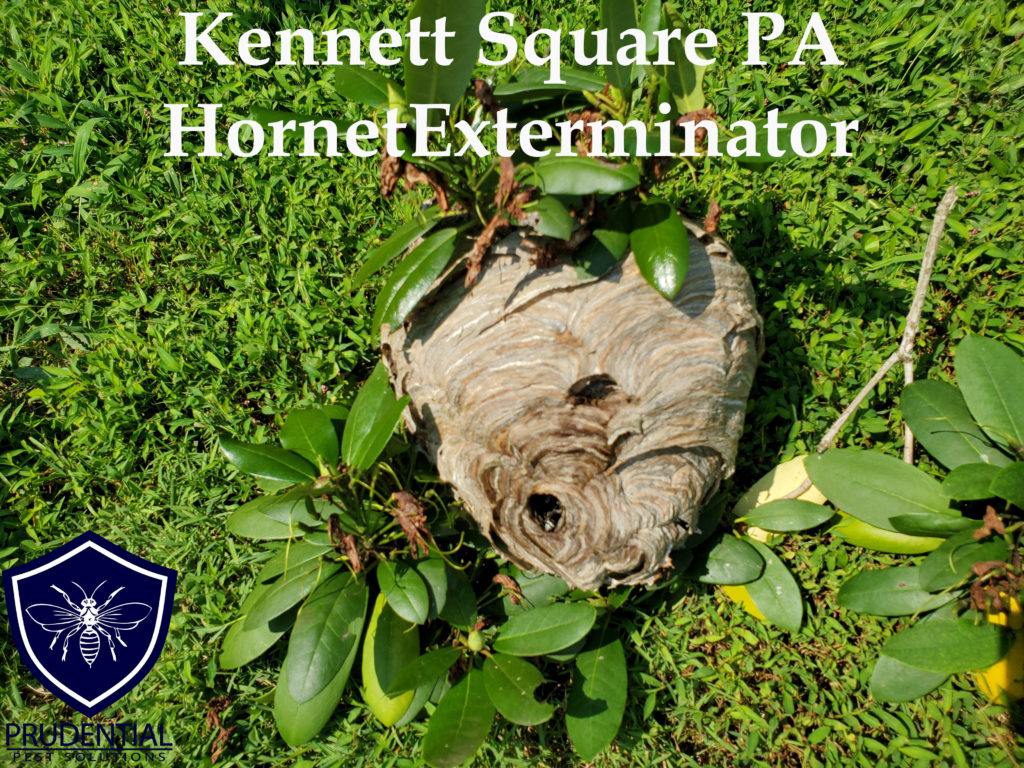 We service all of South Eastern and South Central Pennsylvania including Berks County, Chester County, Montgomery County, Delaware County, and Lancaster County.
If you need a hornet expert, give us a call or text us at (484) 401-4361 to speak with a hornet expert.