This basketball sized bald faced hornet nest was treated and removed from a property in Reading PA. The nest was located directly above the client's deck and was causing them great fear while they were outside. They called the Hornet EXPERTS at Prudential Pest Solutions to reclaim their backyard again!
Reading PA Hornet Experts
This bald-faced hornet nest was located approximately 8 feet above the client's back deck. We are the EXPERTS at treating, removing, and preventing hornet infestations. The clients knew that they had called the best to resolve their hornet nest issue.
Our client's love our hornet treatments because when we are finished, the nest is dead and removed during the service. We do all of the work from identifying, locating, treating, and removing ALL of the hornet nests and the hornets found around the area.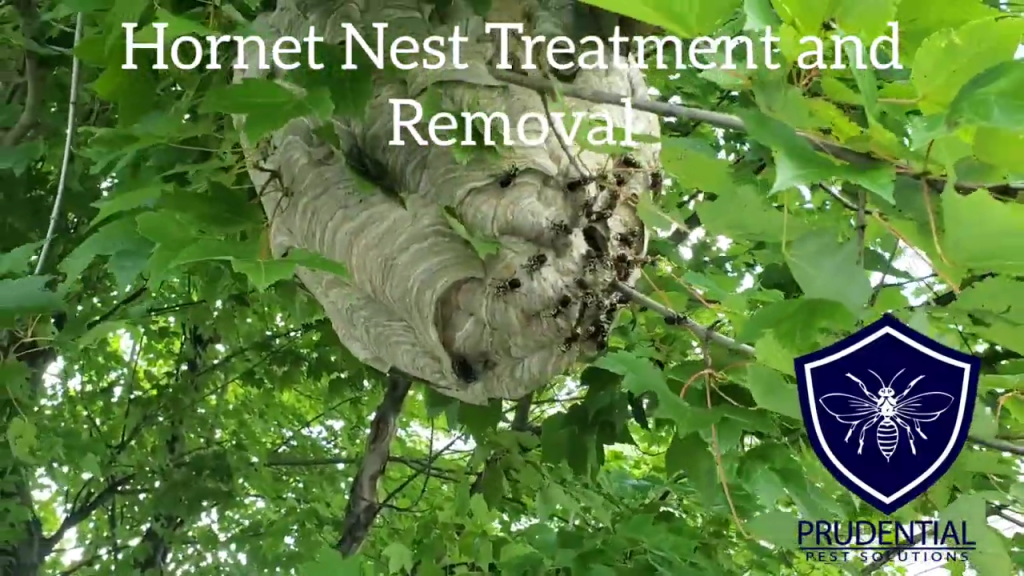 Hornet Nest Removal in Reading PA
Many Pest Control companies will simply spray the outside of the nest and hope that the nest is completely treated. They may not even remove the nest afterwards! We ALWAYS completely treat the hornet nest and completely remove it during EVERY service. Whether your hornet nest is in a bush, high in a tree, or mounted on your home, we will remove it!
About Reading Hornet Exterminators
Prudential Pest Solutions are the EXPERTS at treating, removing, and preventing hornets as well as other stinging insects. We are fully licensed, insured, and experienced to handle and resolve ANY hornet issue you have.
As a Marine Corps Veteran with a degree in biology from Penn State, I promise you haven't met a hornet exterminator like me before!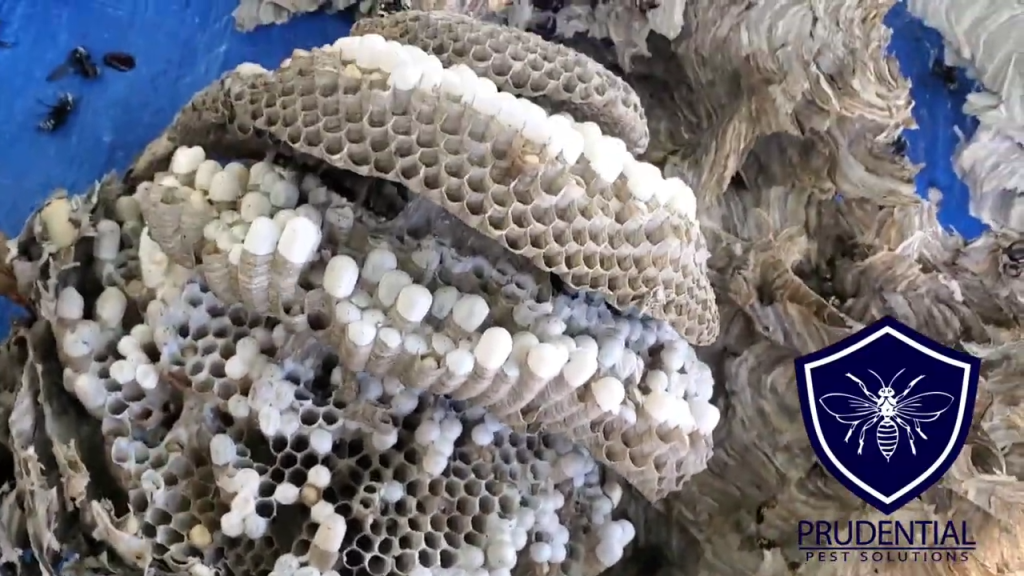 Where do we service?
Prudential Pest Solutions services Reading PA as well as the surrounding areas. We service ALL of Berks County, Chester County, and South Eastern Pennsylvania.
Contact Reading's BEST Hornet Exterminators
Give us a call or text us at (484) 401-4361 to speak with a hornet expert today!