Whether you have a small roach issue, or have a HUGE infestation, Prudential Pest Solutions can help! We are Reading PA BEST cockroach and roach exterminators. Our roach services are affordable, professional, and effective. If you need a roach treatment in Reading PA, Prudential Pest Solutions are the exterminators for you!
The following video shows a very severe roach infestation that we treated in Reading PA. This homeowner, due to medical reasons, was not able to maintain the cleanliness of the home. What started out as a small roach issue, over the years, turned into a HUGE infestation. This video was created to demonstrate what a severe cockroach infestation looks like and how we perform our treatments.
Our Roach Treatment Process
Whether the cockroach issue our clients have is small or large, our roach treatments can eradicate these pests. What does our roach treatment consist of: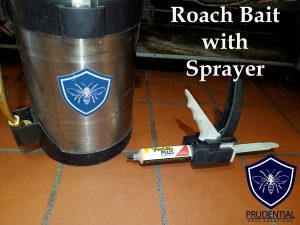 Thorough inspection to determine species of cockroach, entry points and places of harborage, and severity of infestation
All of our technicians have HEPA filtered vacuums on their service vehicles. These vacuums are to remove as many live and dead cockroaches, roach fecal pellets, and egg sacks. This process also allows for a cleaner service for our treatment process.
We employ many different methods of treatment depending on the home, business, and species of cockroach.
A common roach treatment for a residential home would involve the use of roach baits and roach liquid insecticides on surfaces and harborage points. We also apply roach insecticidal powder into wall voids and other harborage points.
In severe roach infestations, we can utilize an aerosol insecticide application (aka fogging).
A follow-up service is typically scheduled for 14 days after the initial treatment. This follow-up service allows for us to monitor the success of the initial service and to apply a different set of insecticides to treat any roaches that are resistant to the initial treatment.
After the follow-up service the initial process is completed. We then evaluate your specific situation to determine any future action. In some instances we may recommend monthly follow-up services for period of time until the infestation is eradicated.
Reading PA Roach Exterminators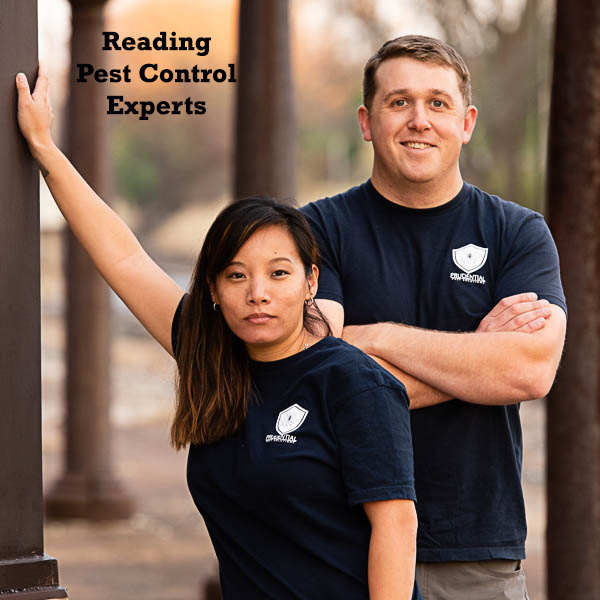 Prudential Pest Solutions is a VETERAN and FAMILY owned and operated pest control and exterminating company. We are fully licensed, insured, and experienced to handle ANY pest issue you have.
We provide cockroach and roach treatments in Reading PA and the surrounding areas including ALL of BERKS county and Chester County.