Prudential Pest Solutions are West Chester Bed Bug Exterminator professionals. Whether you think you have bed bugs, or know you have bed bugs, it's time to do something about it. Having bed bugs can be a very mentally and emotionally taxing experience. We are here to return the peace to your home by eradicating these blood feeding pests!
Bed bugs are blood feeding insects that are found wherever humans are found. When they infest a home, they can cause extreme distress to the homeowners and occupants of the home. Our bed bug treatments will eradicate these pests and allow you to have a good night's sleep again.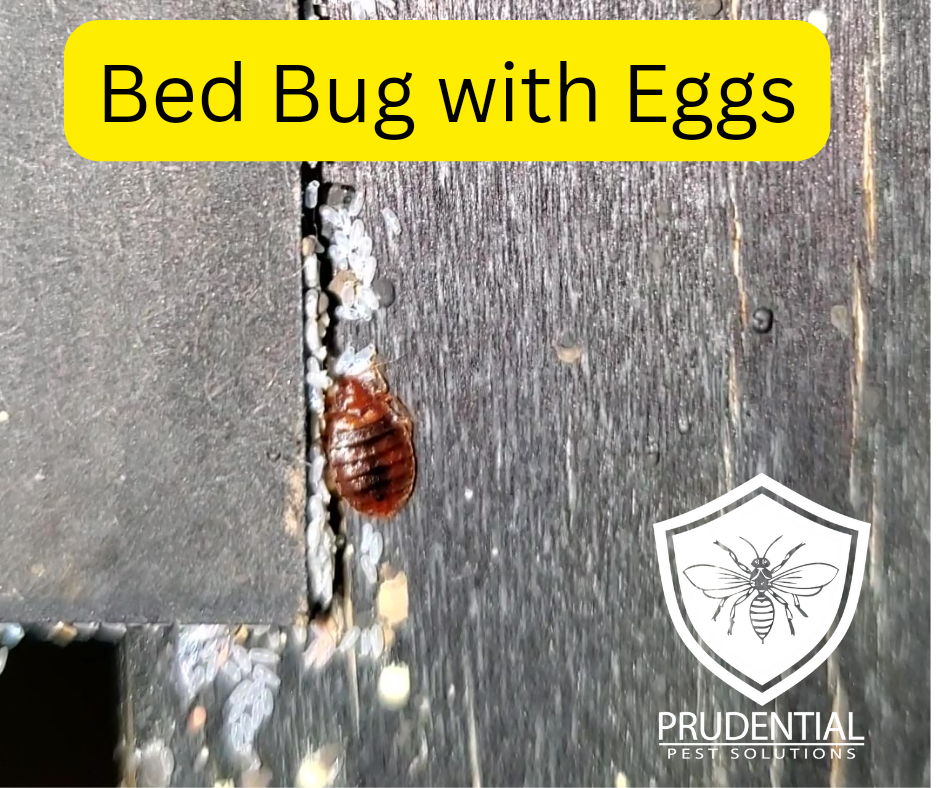 Philadelphia is ranked in the top 5 cities in America for bed bugs. Since West Chester is in the suburbs of Philadelphia, bed bug populations have increased. Prudential Pest Solutions has the bed bug solutions to ensure your West Chester PA home is free of bed bugs.
West Chester Bed Bug Treatments
Our bed bug treatment process is a multi-step process to exterminate all of the bed bugs in your home. Now before we can actually treat your home for bed bugs, the occupants will need to complete a few steps to prepare the area for treatment. This includes de-cluttering the area, laundering all clothes and bedding with HIGH heat, and other steps.
Treating Bed Bugs in West Chester PA
After the homeowner has completed the preparation steps, we can schedule and perform the bed bug treatment. Our bed bug treatments look like this: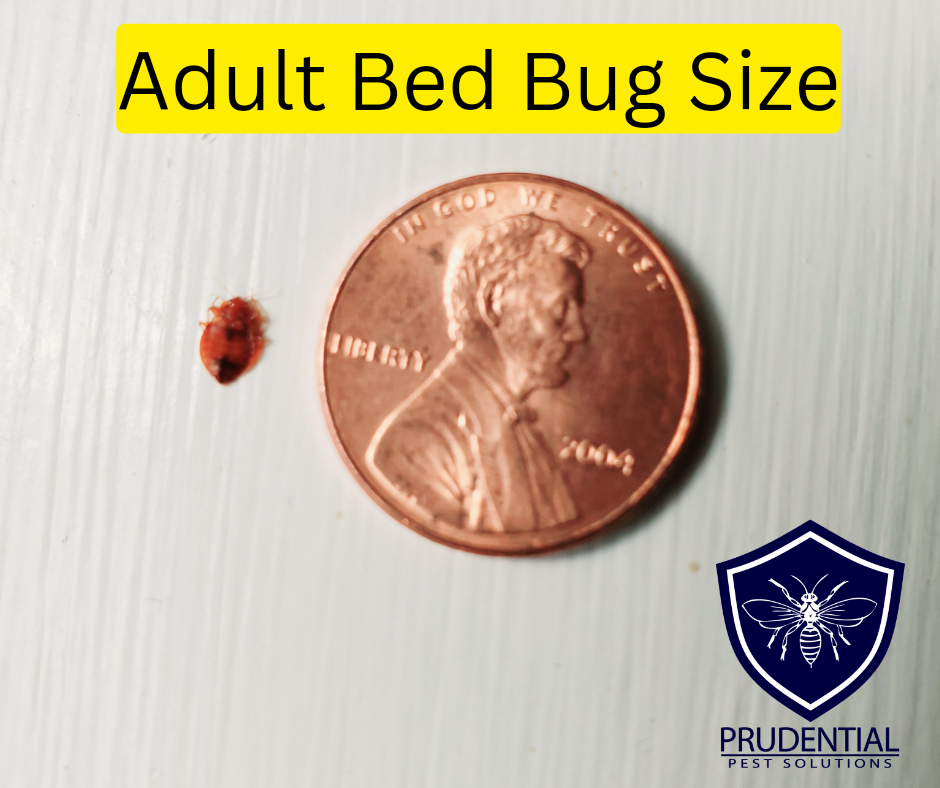 Vacuum live and dead bed bugs and their eggs
Perform a liquid treatment
Use insecticidal dust into the wall voids and cracks and crevices
Use a bed bug aerosolized product
Vacuum again after the initial treatment to remove any live bed bugs that emerged during the treatment process
Perform a follow-up service (included in the initial cost) 7-14 days later using a different liquid product to treat any bed bugs that may have chemical resistance.
I have bed bugs, now what?
Before we can schedule any bed bug treatment, we need to ensure that you do in fact have bed bugs. This can be done by sending us a picture of any bugs you find on or near your bed. We need to verify that you do have bed bugs before scheduling a treatment so that we are certain that our recommended treatment will be effective for your specific pest issue.
We cannot tell from the bites, what insect is causing the issue. Everyone reacts different to insect bites and stings. Other insects that can mimic bed bug infestations may include fleas, ticks, mosquitoes, carpet beetles, spiders, or other non-insect related issues such as allergies.
Once you have been verified that you have bed bugs, we will send out a bed bug preparation sheet to be completed prior to the initial service. This sheet will detail the specifics of how to prepare your home for a bed bug treatment. Once the home is prepared, it's up to us to handle the rest!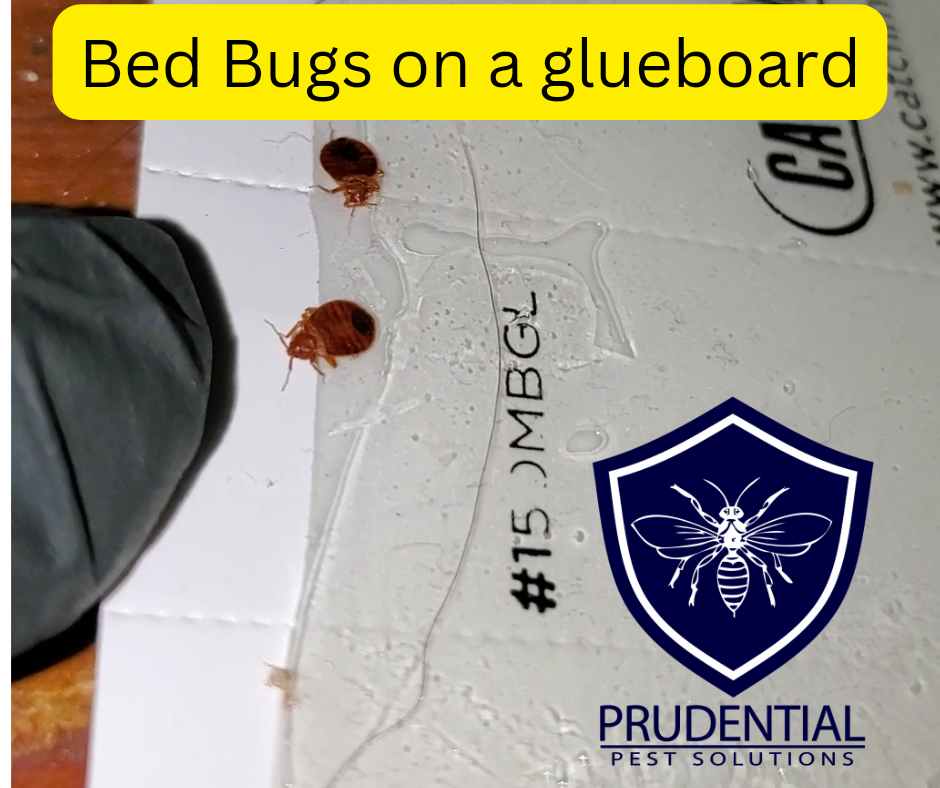 The best bed bug exterminators in West Chester!
Prudential Pest Solutions are the EXPERTS at treating and preventing bed bug infestations in and around West Chester PA. We are a VETERAN and FAMILY owned and operated bed bug control and exterminating company. Prudential Pest Solutions is fully licensed, insured, and experienced to handle and resolve ANY bed bug issue you have.
Give us a call or text us at (484) 401-4361 to speak with a bed bug expert today!