We had a client in Coatesville PA, which is in Chester County in South Eastern Pennsylvania. The client noticed live and dead yellow jackets in their upstairs laundry room.
Above the washer and dryer was a small hole which was directly below the nest in the ceiling. The homeowners noticed the hole, taped it off, and called the professionals at Prudential Pest Solutions.
After I put on my bee suit, I used a B&G aerosol machine and filled it with Pyrocide 100. I injected into the hole in the ceiling and started treating the nest. After the activity in the ceiling died down, I used my pocket knife to start removing the damaged drywall.
When yellow jackets make their nest above a ceiling or in a wall, they tend to chew at the drywall. This results in the drywall becoming very thin and soft. Drywall is typically 1/2″ thick, but due to the yellow jacket damage, the drywall was paper thin. This is how I was able to effortlessly open up the ceiling drywall with only a pocket knife.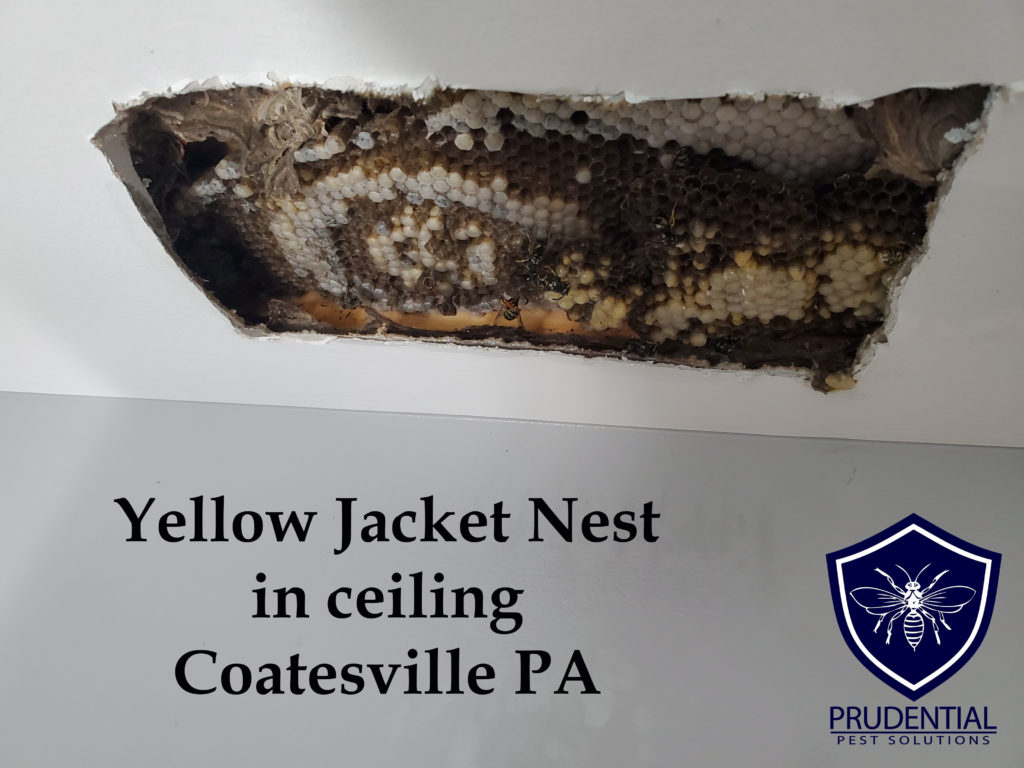 After I removed the damaged drywall in the ceiling, I was able to remove the nest. It is very important to ensure that all of the nest and nesting material is removed from the ceiling area. Since we only remove the damaged drywall, it is necessary to reach into the ceiling void so that all of the nest is removed.
After the nest is removed, we apply a long term residual dust insecticide to kill off any yellow jackets that enter the ceiling void in the future. Another yellow jacket successfully treated and removed!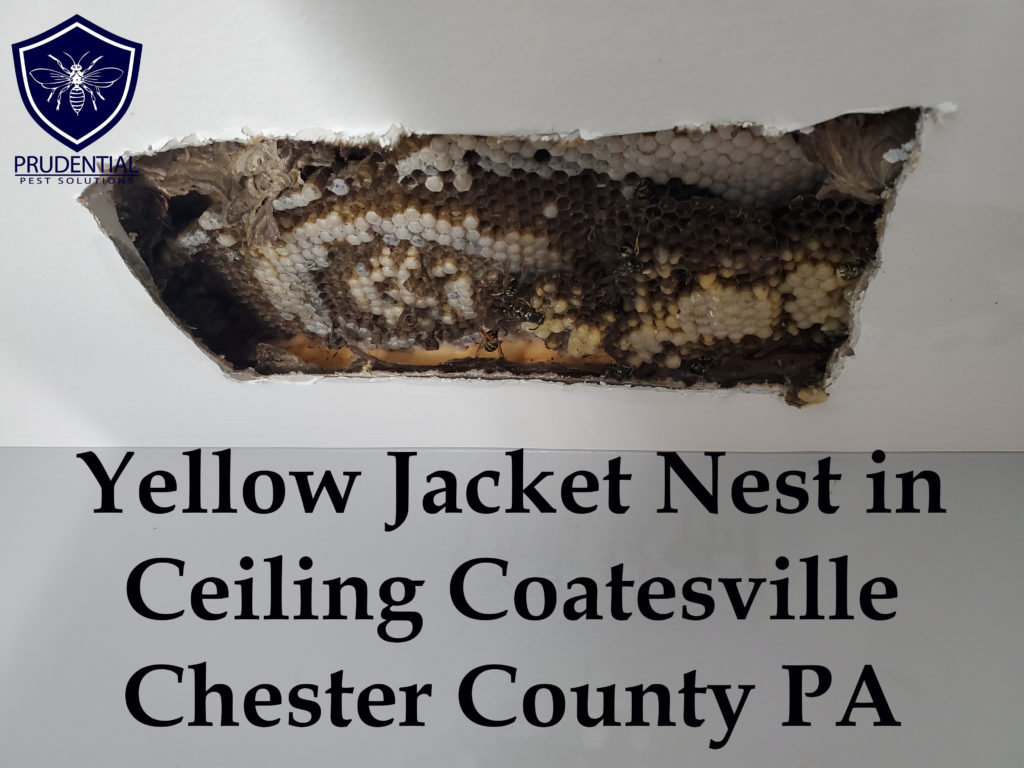 We are the experts at treating and removing yellow jacket, hornet, wasp, and bee nests. We Service Coatesville and ALL of Chester County and South Eastern PA.
Prudential Pest Solutions is a full service, Family and Veteran owned and operated pest control and exterminator company.
As a Marine Corps Veteran with a degree in Biology from Penn State, I promise you haven't met an exterminator like me before!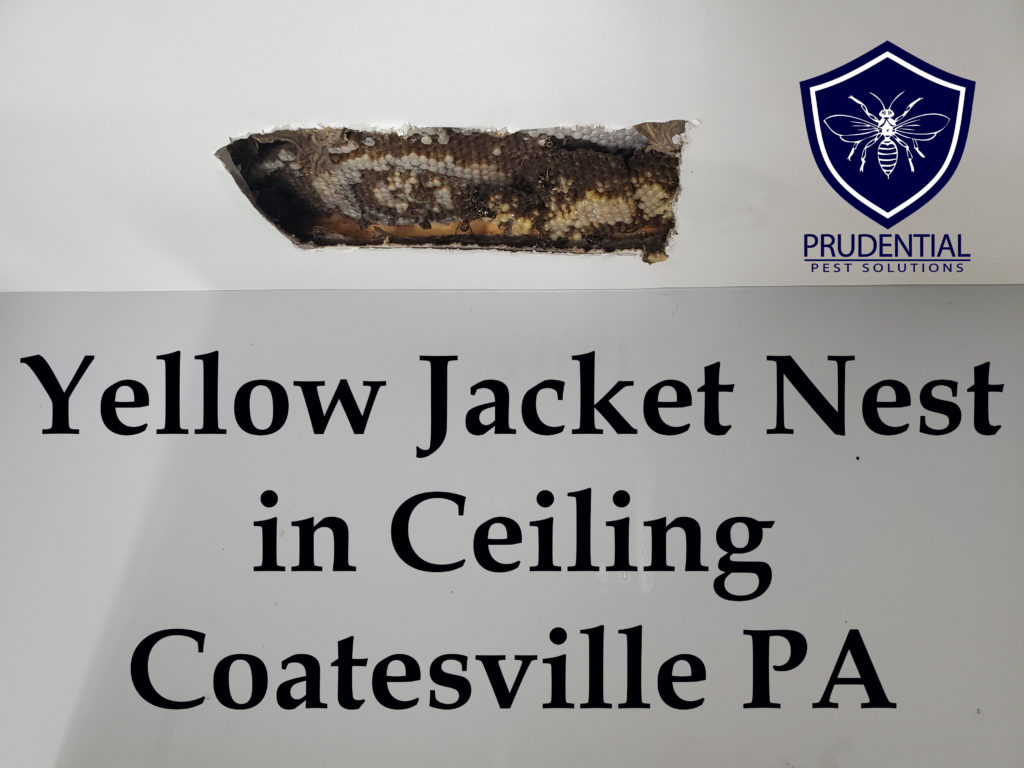 If you have a yellow jacket nest in or around your home, it's time to call or text the professionals at (484) 401-4361