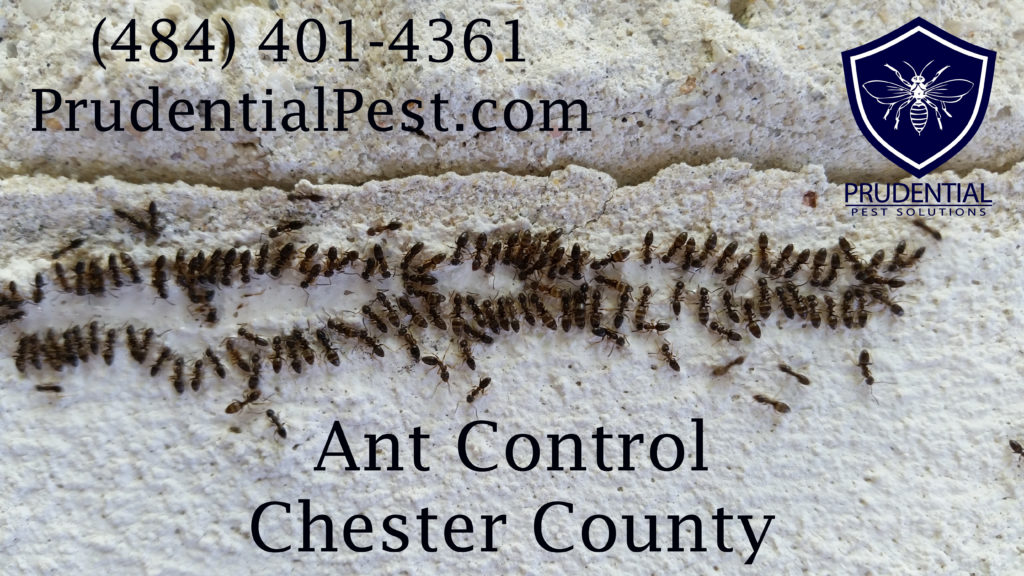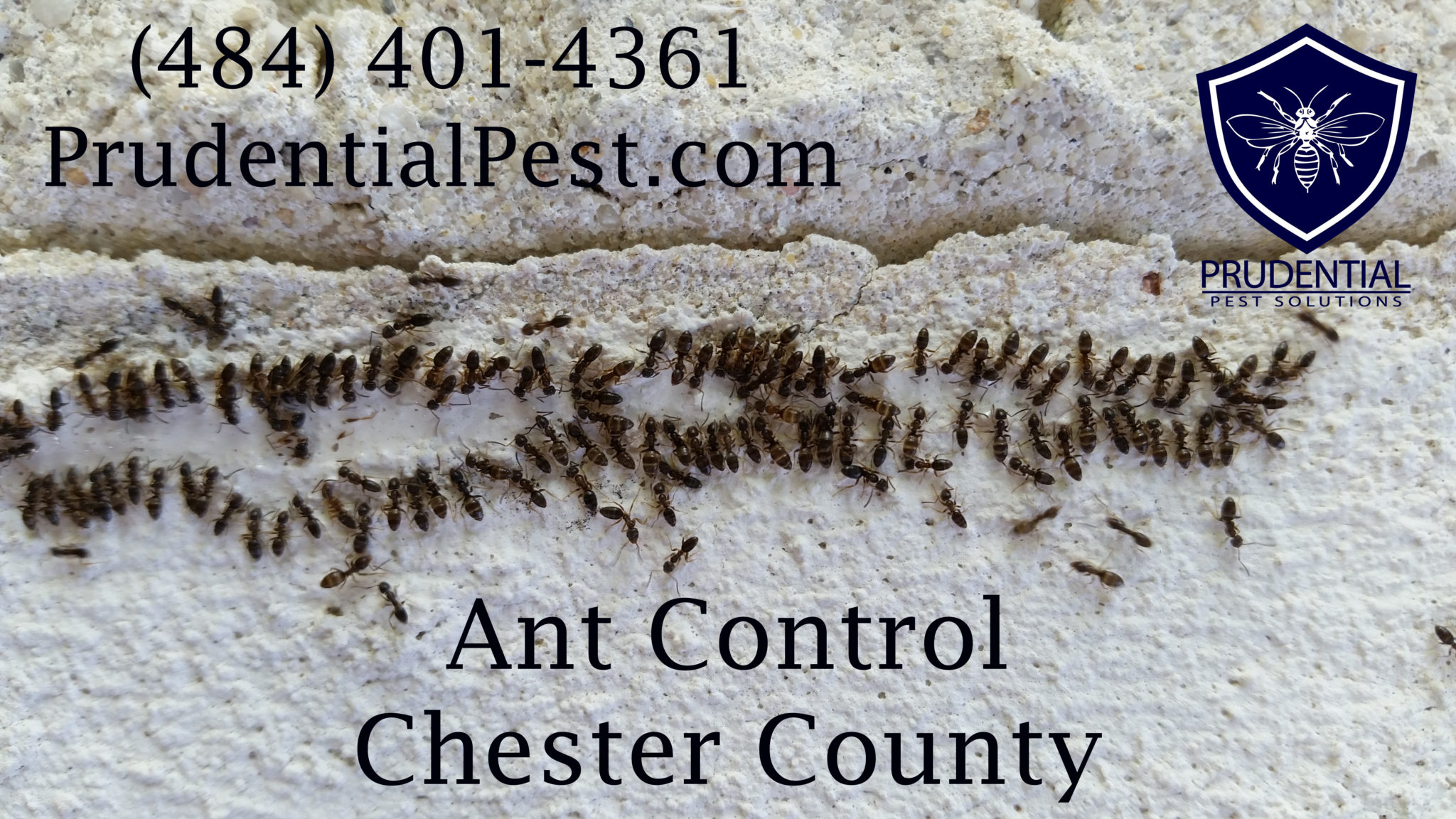 Prudential Pest Solutions offers Ant Control Services in Chester County. Whether you have big or little ants, we can get rid of them! Depending on the species of ant, we will formulate a plan of action.
Carpenter Ant Treatments Chester County
Carpenter Ants are found throughout Pennsylvania and Chester County. These ants are the large ones that are usually black to reddish brown in color. We will determine whether the carpenter ant nest is inside of your property. This is important to know because carpenter ants can cause a great amount of destruction to the wood of your home.
Carpenter Ant Exterminators
You can learn more about our carpenter ant exterminator services here
If you are seeing big ants inside or around your home, give us a call or send us a message. We can protect your home from these wood destroyers!
Ant Treatments In Chester County
For ant species that are not carpenter ants, we can help! Our treatments rely on finding the nest and treating appropriately. We offer many different ant control services from spraying, to baiting, to natural ant control. Our first priority is always the health and safety of your family, pets, and the environment.
We also utilize Integrated Pest Management Programs and Processes to allow us to use as minimal chemical as possible. This means your ant problem can be resolved with minimal chemical usage. You can find out more about our IPM program here
Ant Prevention Chester County
There are times where ants will just be around your home. For these circumstances, our Pest Control Service Plans are a great fit. We will inspect and treat for ants in and around your property BEFORE it becomes an infestation. Since ants are covered under our service plan, we warranty our ant services. If you have ants between scheduled services we will come and treat FOR FREE
You can find out more about our service plans here.
Ant Exterminator Chester County
If you live or work in Chester County and have an ant issue, we can help!
Give us a call or text us at (484) 401-4361
send us a message to get ant free today!