We treated and removed this bald faced hornet nest in Drexel Hill PA, which is in South Eastern Pennsylvania. The nest was built on the upper roof of the front of the house.
To access the nest to treat and remove it, I needed 2 ladders. The first ladder was to reach the porch roof and the second ladder was to reach from the porch roof to the hornet nest.
After I put on my bee suit, I ascended the ladders and applied my favorite hornet chemical, PT PI. I always inject directly into the main opening of the nest first and then puncture into the side of the nest to complete the treatment.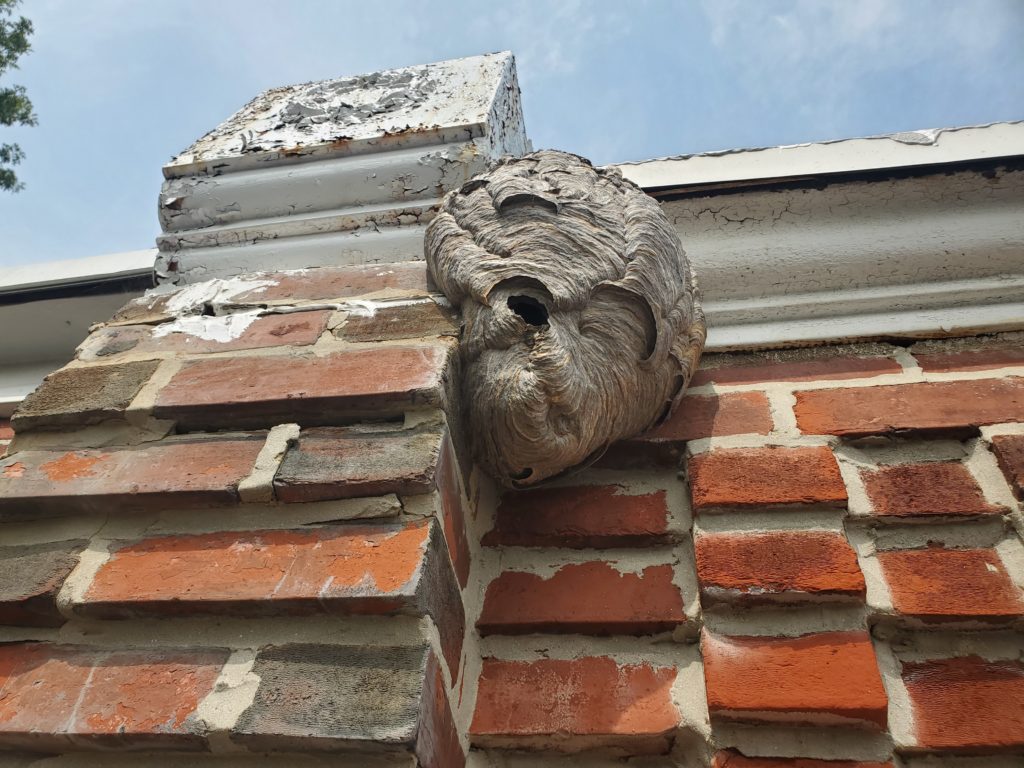 PT PI works so quickly that it usually creates a dam of dead hornets inside the nest. This bald faced hornet nest was not very active for a nest treated in September. In fact, only a few hornets were in the nest during the treatment.
Usually this time of year, the nests and colonies are close to peak population. Later after the treatment when we opened the nest we could see that there was not a lot of activity or brood cells in the nest. After the nest was treated, I used my scraper and removed the nest from the brick and upper molding of the house.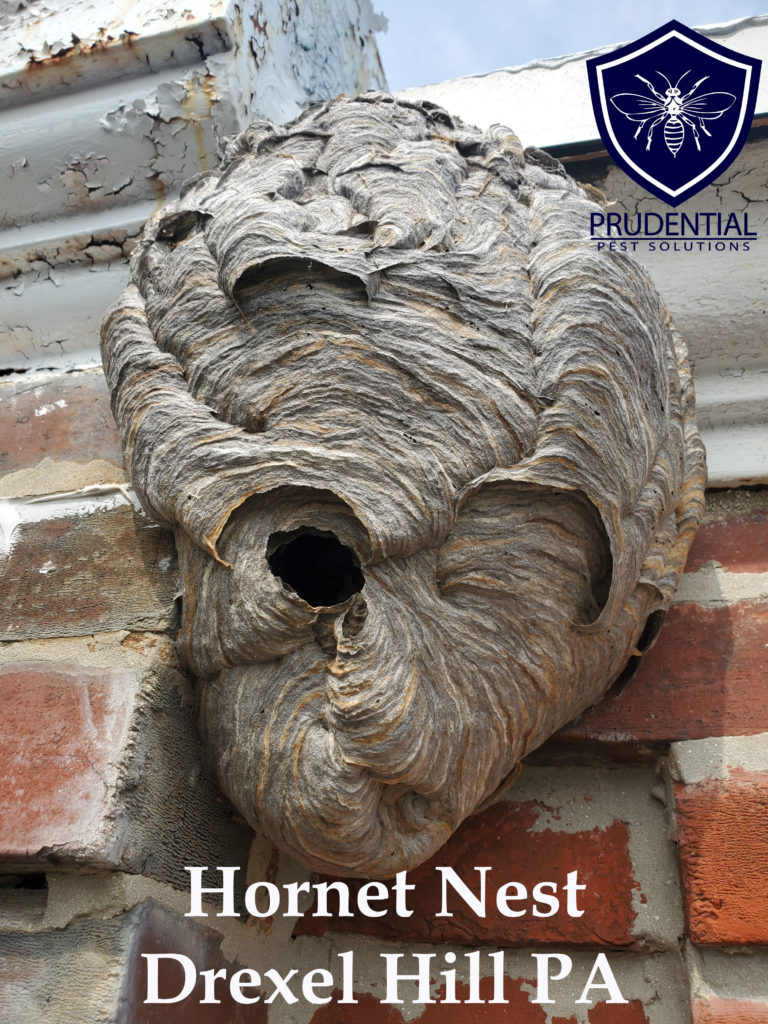 The nest was surprising flat once it was removed. The contours of the house made it seem much larger and more round when we initially inspected it.
Once the nest was removed, I sprayed a contact insecticide to the outside of the building to kill off any stragglers that returned to where the nest was located.
Although this bald faced hornet nest was not very active, the homeowner was still very concerned about having a hornet nest on their home. When the homeowner was looking for a hornet specialist, they found Prudential Pest Solutions.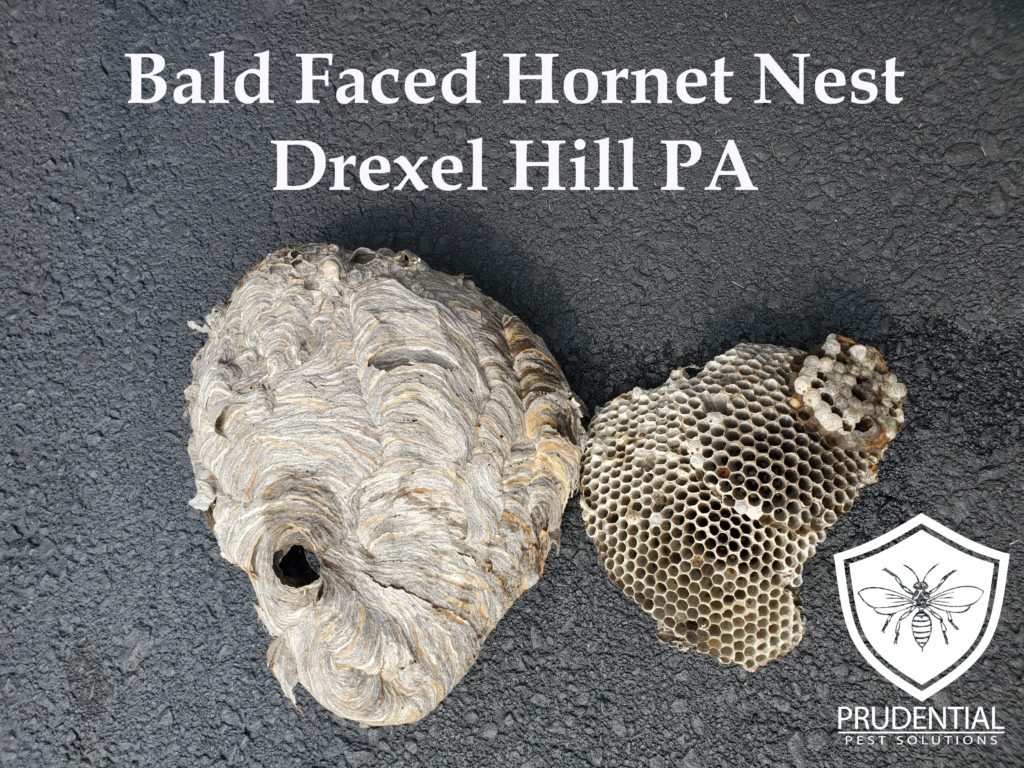 We were able to put the homeowner's minds at ease by treating and removing the nest. Prudential Pest Solutions is a full service, Family and Veteran owned and operated pest control and exterminating company.
We service ALL of South Eastern and South Central Pennsylvania. As a Marine Corps Veteran with a degree in biology from Penn State, I promise you haven't met an exterminator like me before!
If you have a hornet, wasp, bee, or yellow jacket issue, call the EXPERTS at Prudential Pest Solutions at (484) 401-4361