We were performing an initial service for a new client that had just enrolled in one of our pest plans. When I opened a ceiling tile in the basement, I came face to face with this yellow jacket nest!
Since our service was taking place in early March, there was no danger of the nest being active. Had this been found in the summertime, it would have been much more interesting.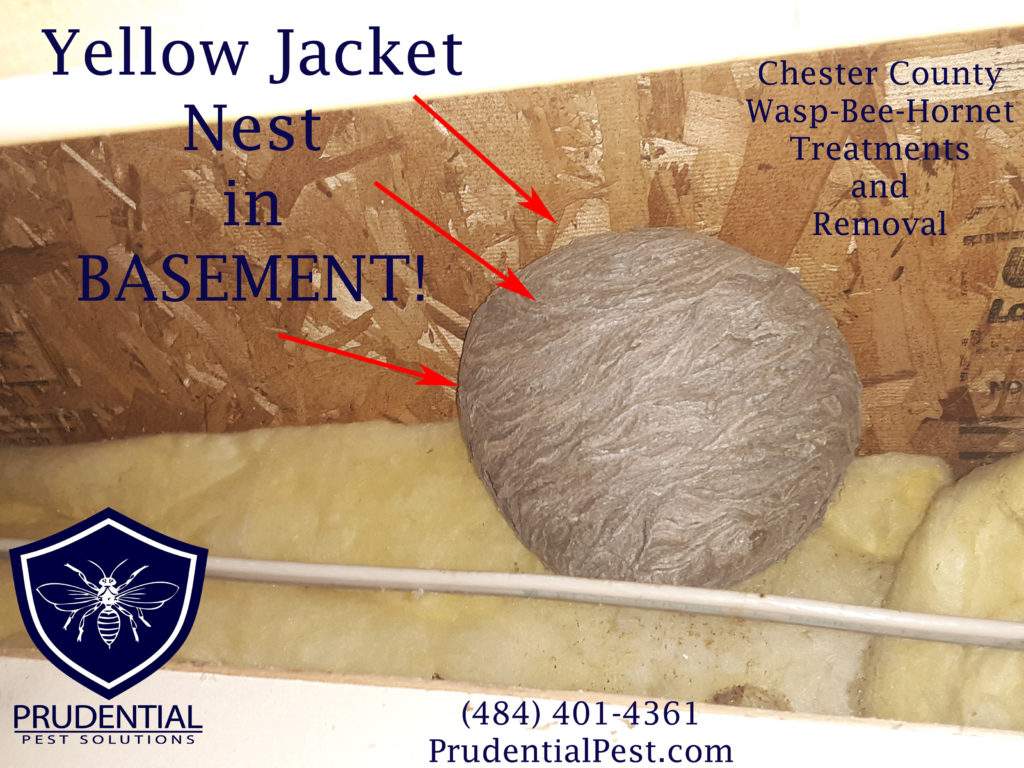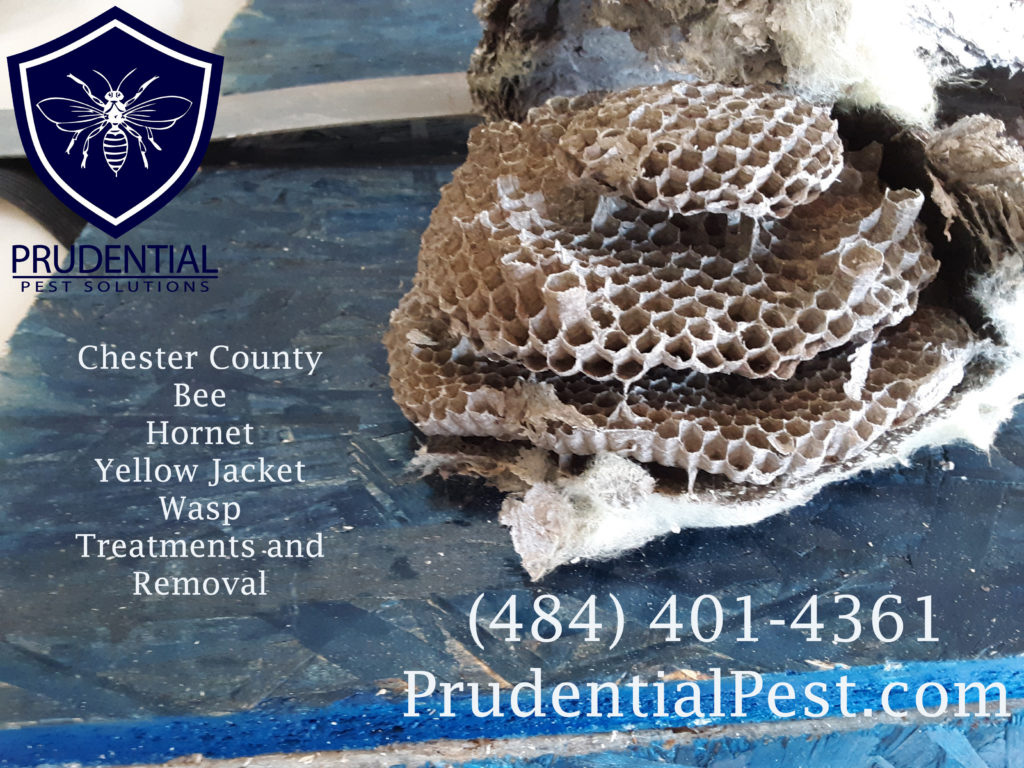 Yellow Jacket Removal Chester County
We provide yellow jacket removal services in Chester County. Our yellow jacket treatments will eradicate the nest and leave your home safer and pest free!
Pest Plans Chester County
Our residential pest plans can get your home pest and rodent free. Our affordable, professional, and effective treatments and preventative methods will keep your home pest free!
Give us a call or send us a message to get pest free today!
Additional Yellow Jacket Information