It's cold outside, why do I need an exterminator in the cold months?
As the temperature drops lower and lower as we approach winter, insects commonly will do one of three things.  Insects will either die off in the colder months, go dormant, or move indoors.  In this article, we will highlight some of the colder month services that we provide.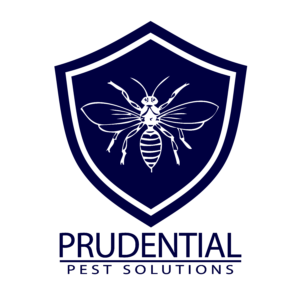 Interior Pest Control
For the insects that have not died off or gone dormant, interior pest control may be needed.  Insects can thrive in the moisture prone areas of your home year-round. Common moisture prone areas in the home are the basement, crawlspace, attic, utility room, bathroom, kitchen, garage, and other areas of the home that has piping.  An interior pest control program that utilizes sprays, dusts, and/or baits, can be extremely effective in resolving most common insect issues in the home.  We pride ourselves on limiting the amount of pesticides we apply in the home, while still providing an effective treatment.  Often times this can be accomplished by applying the pesticide inside of the walls or voids and applying a sealant to block off the pest's access.
Rodent Control
Rodents tend to move indoors during the colder months of the year.  Since rodent control does not require the use of sprays, we are able to tackle the rodent issue on the inside and outside of the home.  Our number one priority in any rodent treatment is determining how and where the rodents are gaining access to the interior of the property.  Since mice need only a hole the size of a dime to enter the structure, you need a trained eye to spot the entrance points.  We use a combination of rodenticides on the inside and outside of the home in conjunction with physically sealing and eliminating the entrance points to resolve rodent infestations.  Rodenticides are always placed out of reach of people, pets, and non-target species.  Our treatments include the inspection, treatment, and removal of rodent droppings.
Exterior Pest Management
During the colder months of winter, we do not have the big tanks on our vehicles.  Typically, during the warm months of summer, our exterior treatments involve us using our big tanks to spray the foundation and eaves of your home.  In the winter months, we change our tactics to include the application of baits and dust.  Granular baits around the exterior perimeter of your home can be extremely effective against foraging insects.  Using baits in combination with a full inspection and exterior sealing can prevent big issues from occurring when the weather eventually warms up in the spring.  Our trained technicians know where bugs like to enter the home and can effectively treat and seal them out.
Wildlife Control
Wild animals like squirrels and raccoons love to enter the home in the colder months as they look for suitable dens for their unborn young.  We are fully licensed by the Pennsylvania Game Commission to effectively and humanely evict these unwanted guests.  Our approach is to evict the animal(s) from the property, seal up and prevent re-entry, and clean-up/disinfect any animal wastes left behind.  We utilize live traps, one-way doors, and special wildlife sealant to effectively and permanently keep animals out of your home.  Other animals that we traps/remove/evict are skunks, groundhogs, chipmunks, birds, snakes, opossum, and many more!
Many industries are required to have a pest control program in place.  Restaurants and hotels often fall into this category as they want to maintain a clean and pest free environment.  We service many other industries to include hospitals, schools, office buildings, and manufacturing plants.  Basically, if you have a business and don't want pests, we can help.  We offer preventative plans that   will keep your business pest free year-round.
What sets us apart?
Our clients are often impressed by our "inform first" mentality.  We love talking pest management and believe that an informed client is a helpful partner in eliminating pest issues.  Our technicians are always respectful of your home and situation and will resolve your pest issue with professional and effective treatment methods.  We utilize HEPA vacuums to remove insects and animal debris so you don't have to worry about the clean-up or the hazards associated with insect/wildlife debris.  Give us a call or shoot us a message to see why we are South Central Pennsylvania's best exterminators!