Prudential Pest Solutions are Coatesville Bed Bug Exterminator. Our bed bug treatments will eradicate these blood feeding pests in an affordable, effective, and professional way. Having bed bugs can be emotionally and mentally draining and stressful. Our Coatesville Bed Bug treatments can alleviate the stress and bring the peace back into your home!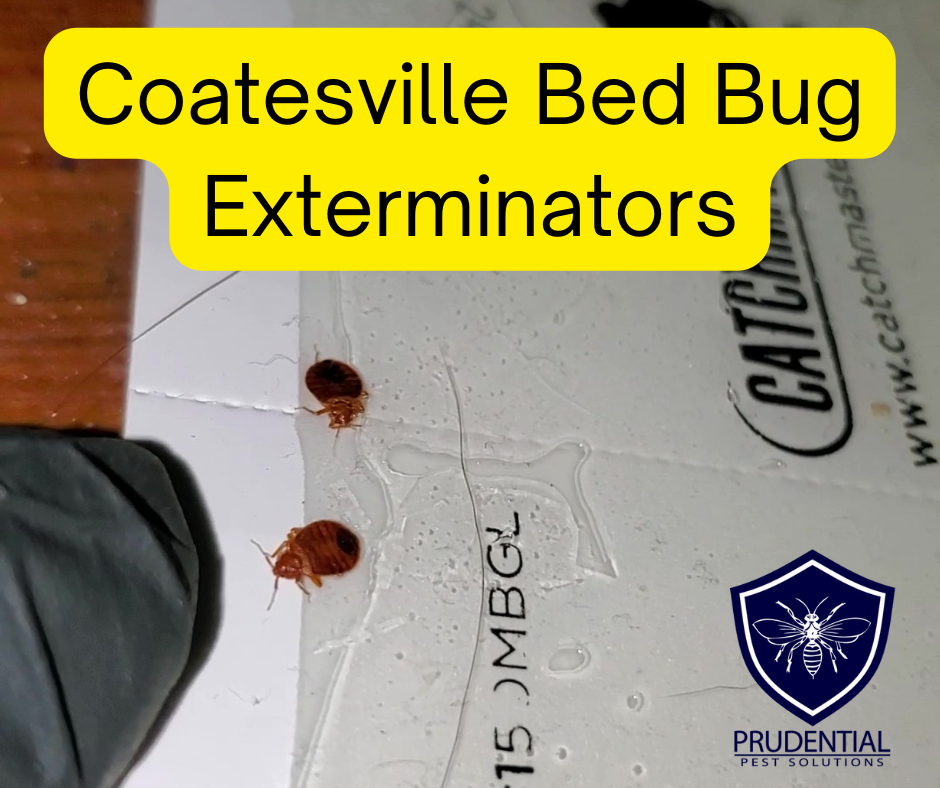 Bed bugs are blood feeding insects that can live in and around beds, couches, chairs, and anywhere where humans are found. The first step in a successful bed bug treatment is to verify that you actually have bed bugs. There are many other pests that can cause bites that are not bed bugs so we need to inspect your home before a treatment can be scheduled.
Coatesville Bed Bug Inspections
When we inspect a home in Coatesville PA that is suspected of having bed bugs, we look for some key points of evidence. We will never schedule a bed bug treatment based solely on bites. This is because everyone reacts differently to insect bites and stings. Some other insects that can cause bites or stings that look like bed bugs include fleas, ticks, carpet beetles, mosquitoes, and spiders.
During a bed bug inspection, we will be looking for live or dead bed bugs, eggs, and excrement. If we find any of the above listed evidence, we will recommend a bed bug treatment. Before a bed bug treatment can be scheduled, the occupants of the home will need to prepare the home for a treatment. This includes de-cluttering the home, laundering bedding and clothing on HIGH heat, and providing access to the walls and furniture.
Coatesville Bed Bug Treatment Process
During the initial bed bug treatment, our treatment process will include the following: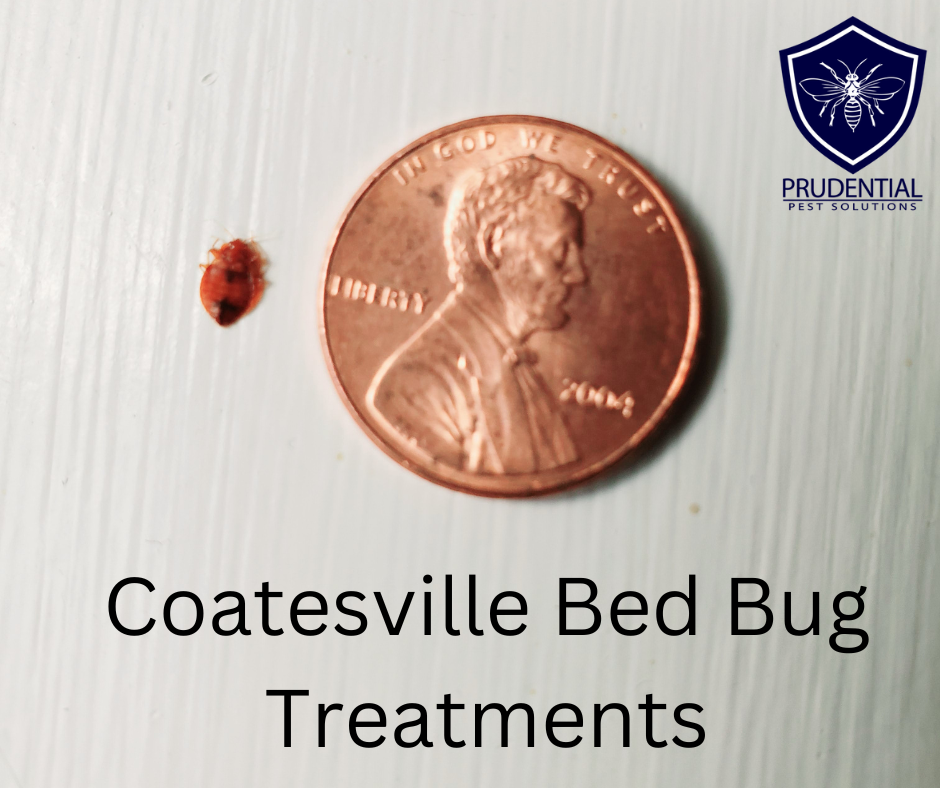 Thorough vacuuming to remove live and dead bed bugs and their eggs
Liquid Treatment
Bed Bug insecticidal dust treatment to the wall voids and cracks and crevices
Aerosolized bed bug treatment
Vacuuming again to remove any bed bugs that emerged during our treatment process
Follow-up service scheduled 7-14 days after the initial service (included in the initial cost) to change chemicals in case of any bed bug resistance.
Coatesville Bed Bug Experts
Whether you know you have bed bugs or think you have bed bugs, it's time to call the bed bug professionals at Prudential Pest Solutions. Our Coatesville Bed Bug treatments can eradicate any level of bed bug infestations. We are a VETERAN and LOCAL bed bug control and exterminating company servicing Coatesville and the surrounding areas.
Give us a call or text us at (484) 401-4361 to speak to Coatesville's bed bug experts!