This homeowner was cleaning out a closet in their living room when he found what he thought was evidence of rodents. Behind a box at the bottom of the closet was debris that the homeowner thought was evidence of rodents.
It was then that the yellow jackets started to come out of the closet area! That's when the homeowners knew they needed a professional, so they called the best at Prudential Pest Solutions!
This client in Malvern Pa, which is in Chester County in South Eastern Pennsylvania, had yellow jackets coming and going from a hole in the siding. What we discovered after the treatment was that there used to be a hose faucet that came through the siding.
When a previous homeowner had the hose faucet removed, they never sealed up the hole where the pipe came through the siding. This hole allowed the yellow jackets to enter the siding and build a nest in the wall cavity behind the siding in the closet.
I was able to treat and remove this nest through the closet wall. After the nest was treated and removed, I applied a long term residual insecticidal dust into the wall void and sealed up the hole where the yellow jackets were entering.
There was another yellow jacket nest about 8 feet away from the first nest. These yellow jackets were coming and going from the main power cable going into their hot tub. I treated the entrance with an aerosol that permeates into the nest and then applied the same long term insecticidal dust in the entrance. The opening was then sealed up.
We are the EXPERTS at treating and removing yellow jacket, wasp, hornet, and bees nests. This homeowner knew they needed an expert and went with the best at Prudential Pest Solutions.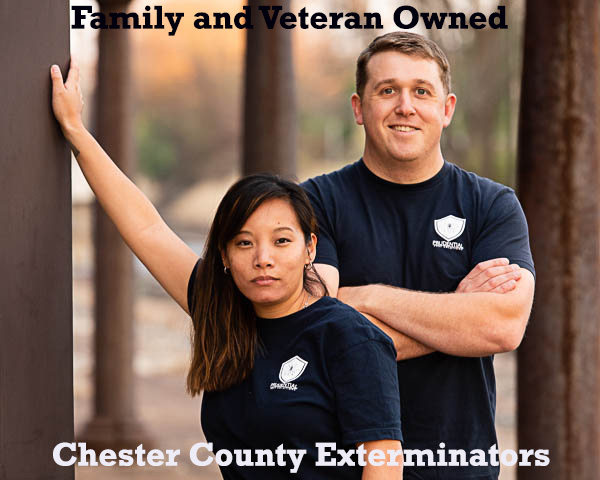 Prudential Pest Solutions is a full service, Veteran and Family owned and operated exterminator and pest control company. As a Marine Corps Veteran with a degree in Biology from Penn State, I promise you haven't met an exterminator like me before!
We service all of South Eastern and South Central Pennsylvania including Berks County, Chester County, Delaware County, Lancaster County, Lebanon County, and Montgomery County.
If you have a yellow jacket nest, it's time to call the professionals at Prudential Pest Solutions. Call or text us at (484) 401-4361 to speak with a yellow jacket EXPERT.