We had a client recently that was seeing yellow jackets fly out from under her deck. The client had already gone through many wasp and hornets spray cans before she finally called us to treat the problem.
Spraying did not solve the problem
Where the client was spraying was where she was seeing the wasps entering and exiting the area under the deck. The problem with this method was that she would have NEVER eradicated the nest itself.
The yellow jacket nest was in the ground, under a bag and some debris at lease 6 feet from where she was spraying. The ONLY way to treat this yellow jacket nest was to physically go under the deck and treat the nest directly.
How we treated and eradicated this nest
The first step when getting into a confined space with a bunch of stinging insects is to properly protect yourself. I use a bee veil, hard hat, long sleeve jacket, and long pants.
After entering the space, I spotted where the yellow jackets were entering and exiting their hole in the ground. I approached the opening of the nest and applied an aerosol insecticide called P.T. P.I.
P.T. P.I is a very fast acting, quick killing aerosol that permeates the nest fast and kills the yellow jackets almost instantly. This product is perfect for when you need to kill the yellow jackets fast because you are in an enclosed area like we were under the deck.
Removing the nest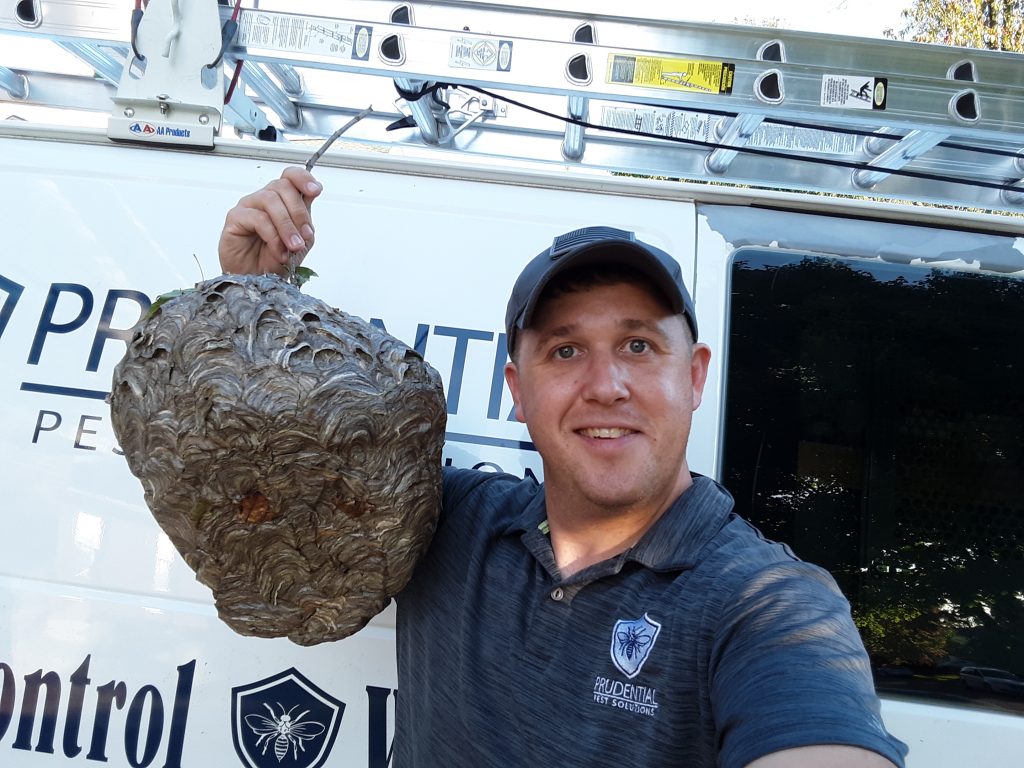 Once the nest has been treated, I was able to move away the debris and expose the entire nest. It's important to remove the nest so no new yellow jackets emerge from the treated nest. Although the adults were dead in the nest, yellow jackets will still hatch or emerge from their brood cells even after a treatment.
If we were not able to remove and destroy the nest, then applying a long lasting residual insecticidal dust to the nest opening would be sufficient to prevent re-infestation. The dust has a much longer residential than the aerosol and provides long lasting treatment.
Yellow Jacket Removal Experts
Treating and removing yellow jackets and their nest requires an expert professional. We are experts at treating and preventing yellow jackets, wasps, and hornets.
Prudential Pest Solutions is a family and veteran owned and operated pest control and exterminating company. We service Berks, Chester, Montgomery, Delaware County and All of South Eastern and South Central Pennsylvania
As a Marine Corps Veteran with a degree in Biology from Penn State, I promise you haven't met a yellow jacket exterminator like me before!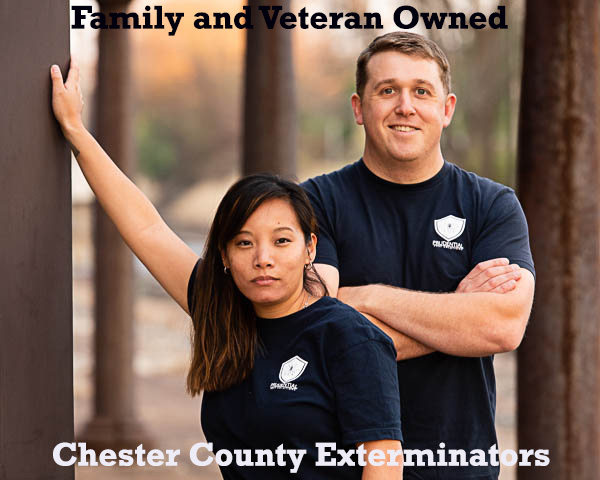 How to contact the best yellow jacket exterminators around
Give us a call or text us at (484) 401-4361 to speak with the best yellow jacket exterminators in South Eastern and South Central Pennsylvania.
Yellow Jacket and Wasp Additional information